Gemini III
Gemini III (GT-3) was the first crewed Earth-orbiting spacecraft of the Gemini series. It was piloted by astronauts Virgil "Gus" Grissom and John Young, with the primary objective of demonstrating the crewed qualifications of the Gemini spacecraft including evaluation of the two-man Gemini design, the worldwide tracking network, the orbit attitude and maneuver system, the control of reentry flight path and landing point, spacecraft systems, and spacecraft recovery. Secondary objectives included evaluation of flight crew equipment and effects of low level launch vehicle oscillations on the crew, performance of three experiments, and to obtain photographic coverage from orbit.
4 hours, 52 minutes, 31 seconds
NASA
Virgil I. "Gus" Grissom
Command Pilot
One of NASA's first seven Mercury astronauts selected by NASA in April 1959. He piloted the "Liberty Bell 7 spacecraft—the second and final suborbital Mercury test flight—on July 21, 1961. On March 23, 1965, he served as command pilot on the first crewed Gemini flight, A 3-orbit mission during which the crew accomplished the first orbital trajectory modifications and the first lifting reentry of a manned spacecraft.
Read More About Gus Grissom
NASA
John W. Young
Pilot
In September 1962, John W. Young was selected as an astronaut in NASA's second astronaut group. He is the first person to fly in space six times from Earth, and seven times counting his lunar liftoff. He has logged more than 15,275 hours flying time in props, jets, helicopters, rocket jets, more than 9,200 hours in T-38s, and six space flights of 835 hours.
Read More About John Young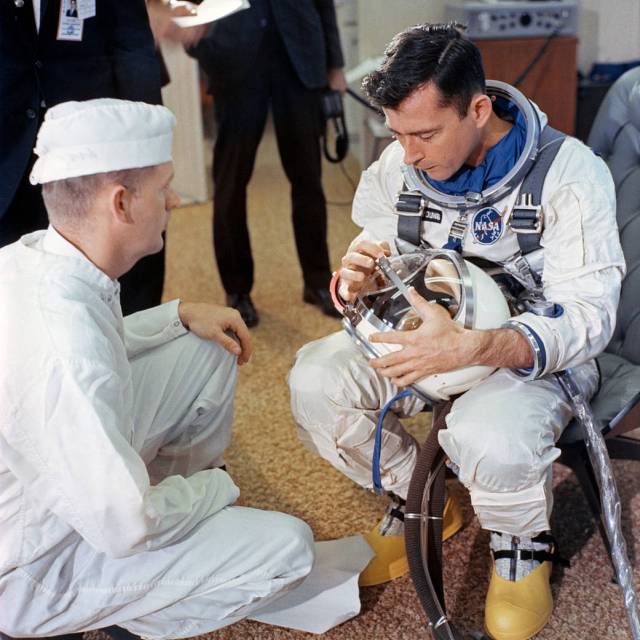 NASA
Gemini Pioneered the Technology Driving Today's Exploration
Project Gemini is often referred to as the "bridge to the moon." It spanned the period between Project Mercury, America's…
Read the Story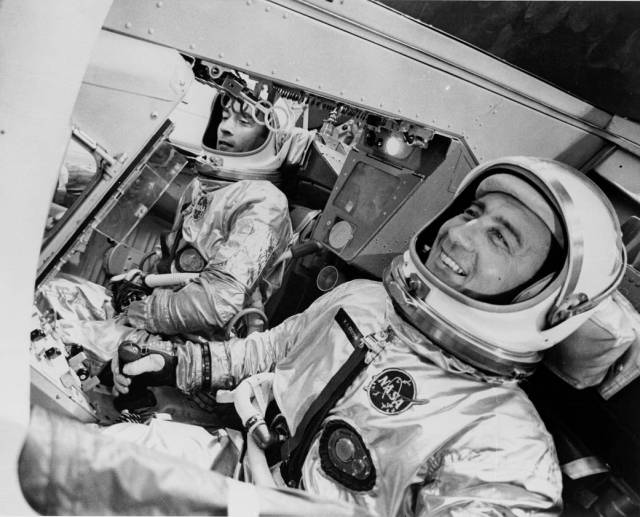 NASA space science data coordinated archive
Gemini III
The NSSDC provides an in-depth overview of the Gemini III mission objects, spacecraft, and program.
More About The Mission
NASA
Contraband Corned Beef and the Early Days of Space Biology: the Gemini III Mission
The Gemini III mission carried two remarkable firsts: an astronaut's smuggled sandwich and NASA's first fundamental space biology experiment in…
Read the Story