Destinations
NASA is taking a steppingstone approach to human exploration in space. Building on NASA's 60 years of exploration experience and more than 20 years of continuous human presence on the International Space Station in low Earth orbit, we will extend humanity farther into space than ever before. The International Space Station has built the foundation to conduct complex operations in space, perform research in a microgravity environment, foster a growing space economy, and forge international partnerships toward a common goal. Artemis missions will establish our long-term presence at the Moon as astronauts explore more of the lunar surface than ever before to learn about the origins of the solar system and prepare for humanity's next giant leap: human missions to Mars.
Quick Facts
The space station has been continuously occupied since November 2000.
Missions to the Moon are about 1,000 times farther from Earth than missions to the International Space Station.
Thanks to nearly 20 years of continuous human habitation on the space station, future life support systems for Mars can be designed with a 36% reduction in mass.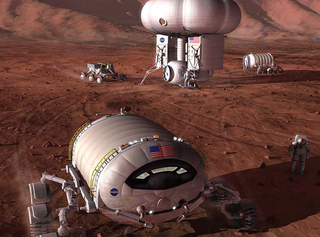 An international partnership of five space agencies from 15 countries operates the International Space Station.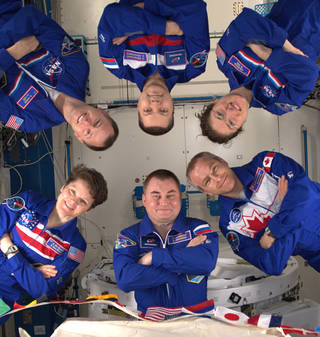 Explore
Learn more about NASA's destinations for human exploration from the orbiting laboratory in low-Earth orbit, to Artemis missions at the Moon, and leading to the boldest mission yet: sending humans to Mars.
Architecture
Moon to Mars Architecture
NASA's Moon to Mars architecture represents the hardware and operations needed for human missions to the Moon and Mars, and how they function together as a system.
The architecture is not a mission, a manifest, or a set of requirements, but it does define the elements — rockets, spacecraft, rovers, spacesuits, communications relays, and more — that will be incrementally developed and delivered to the Moon and Mars for long-term, human-led scientific discovery in deep space. 
Learn More

about Moon to Mars Architecture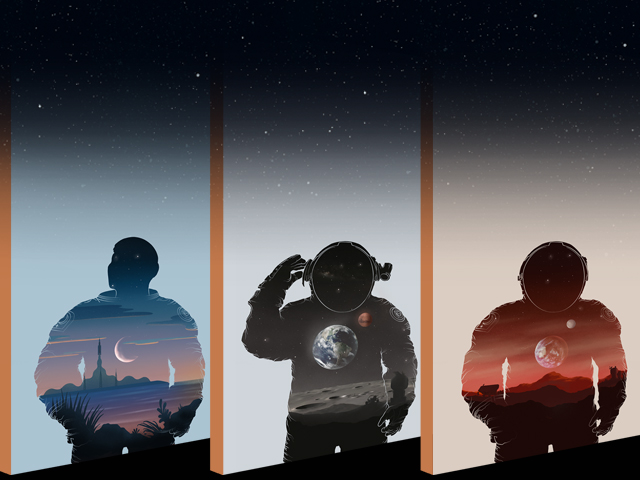 NASA
That's one small step for (a) man; one giant leap for mankind.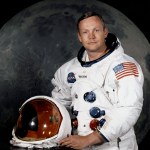 Neil Armstrong
Apollo astronaut