Spacesuits
More than 50 years of NASA expertise is going into the design of modern spacesuits that will protect and support astronauts as they reach iconic heights during forays in low-Earth orbit, the Moon, and worlds beyond. The agency is partnering with commercial providers Collins Aerospace and Axiom Space to provide next-generation spacesuits perfectly suited to NASA's expanded mission portfolio.

NASA astronauts have performed spacewalks outside the International Space Station for maintenance and upgrades while wearing the Extravehicular Mobility Unit (EMU) spacesuit design that debuted during the Space Shuttle Program in the 1980s. While the EMU spacesuit has far exceeded its planned design lifespan, NASA is eager capitalize on advanced spacewalking capabilities to achieve increasingly complex exploration goals. The new suits, which act as "personal spaceships" for the astronauts, will benefit from cutting-edge technologies that were not available these decades past, such as improved mobility and innovations in life support systems.
Quick Facts
Gloves protect astronauts from the space environment and are made so spacewalkers can move their fingers as easily as possible.
The helmet on spacesuits built for spacewalks serves as a pressure bubble and is made of strong plastic to keep the pressure of the suit contained. 
Next-generation spacesuits designed by Axiom Space and Collins Aerospace will be built to accommodate the diverse physical characteristics of NASA astronauts, offering a wide range of sizes and a high-mobility upper torso for maximum range of motion.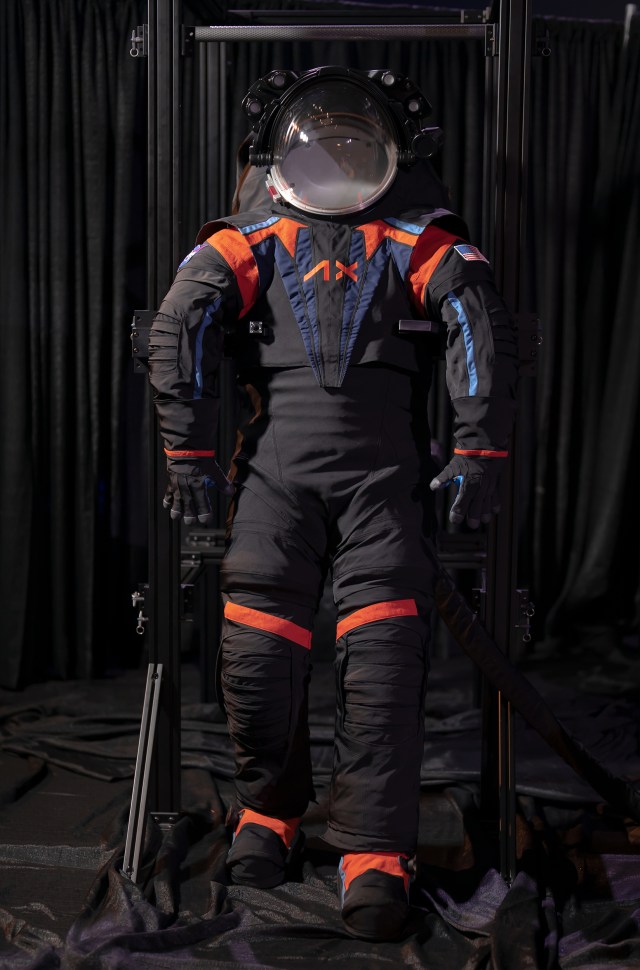 Before donning the actual spacesuit, the first piece that astronauts put on is a special cooling garment made of a stretchy spandex material and water tubes. Chilled water flows through about 300 feet of tubes woven into this tight-fitting piece of clothing, working to regulate a spacewalker's body temperature and remove extra heat.
Spacewalkers wear a high-tech backpack, or Portable Life Support System, that contains everything they need to explore the unforgiving space environment. Electricity, a fan, carbon dioxide removal system, water tank for the cooling garment, and a two-way radio round out the backpack's essential gear.
The Apollo spacesuit was basically a one-piece suit, and each was custom tailored to fit every moonwalking astronaut. An Apollo mission required 15 suits to support its exploration goals.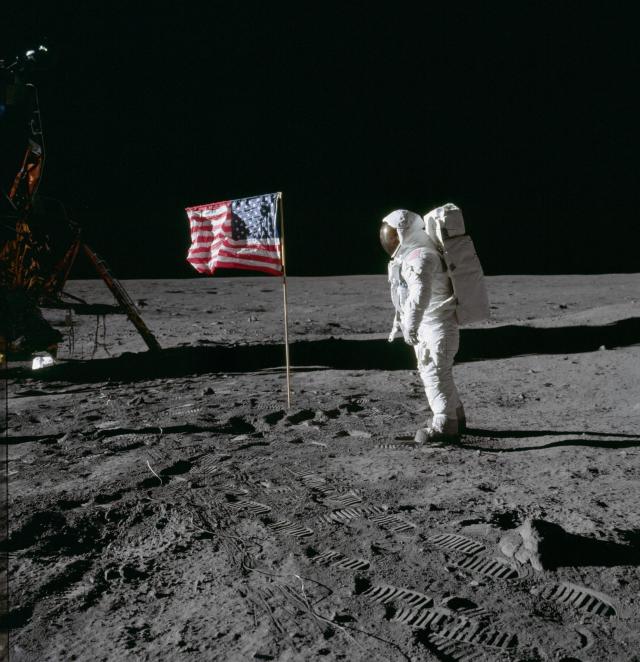 Spacesuit Learning Resources
Suit Up for Mars
From Earth orbit to the Moon and Mars, explore the world of human spaceflight with NASA on the official podcast of the Johnson Space Center in Houston. Listen to in-depth conversations with the astronauts, scientists and engineers who make it possible.
On Episode 280 of Houston We Have a Podcast, hear from a spacesuit systems engineer who explains what will be needed in the design and operation of a spacesuit on the Red Planet. This is the tenth episode in a reboot of our series about a human mission to Mars.
Listen here

about Suit Up for Mars
Credits: NASA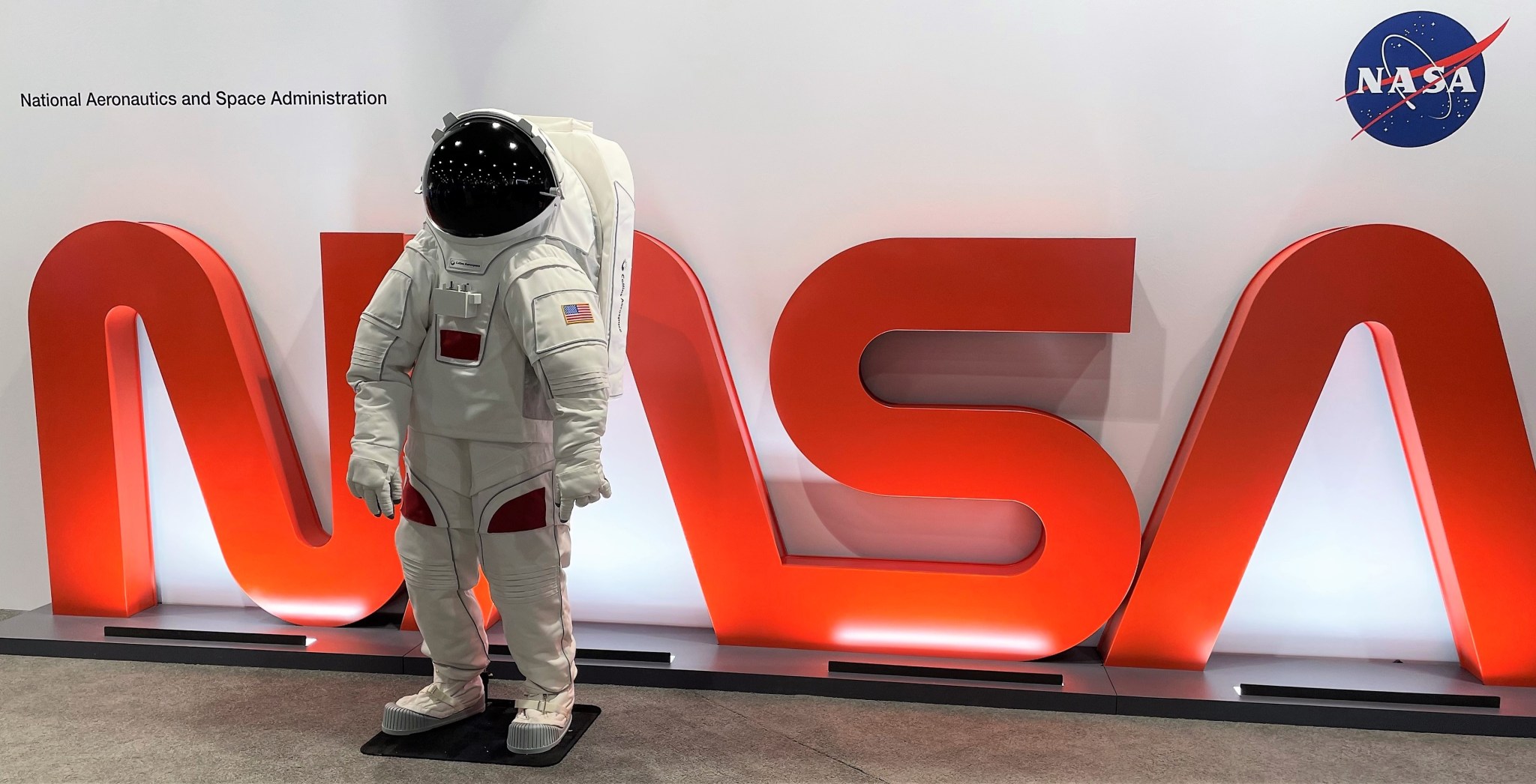 History
Early Spacesuits
Early attempts at pressure suits stemmed from the recognition that piston engine aircraft using turbochargers were able to fly at altitudes that now posed new dangers for pilots.
As the agency began to plan for space exploration, NASA needed to transition from full-pressure suits to spacesuits, which were a significant step in protecting humans. 
Learn More About Early Spacesuits

about Early Spacesuits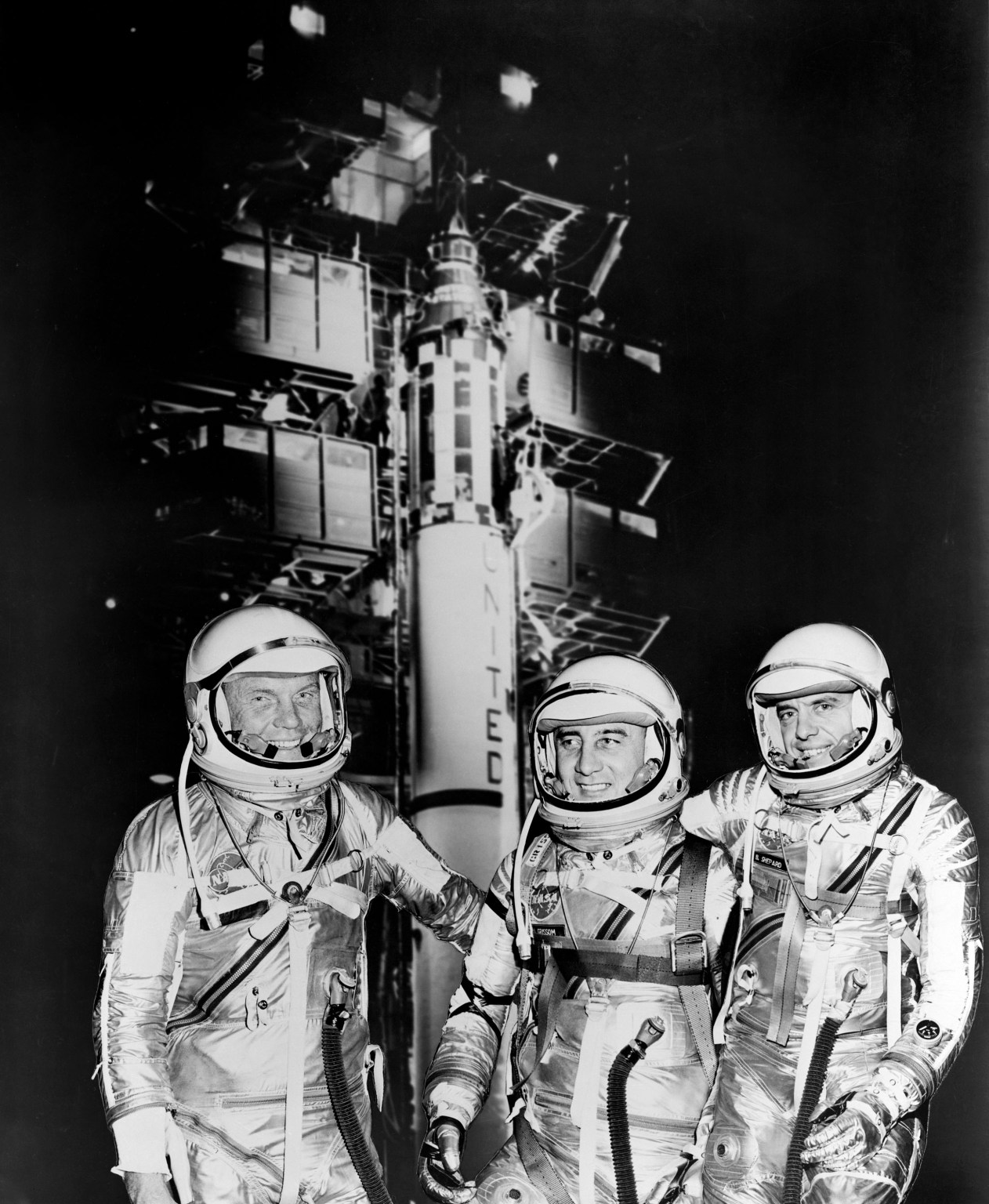 Credits: NASA