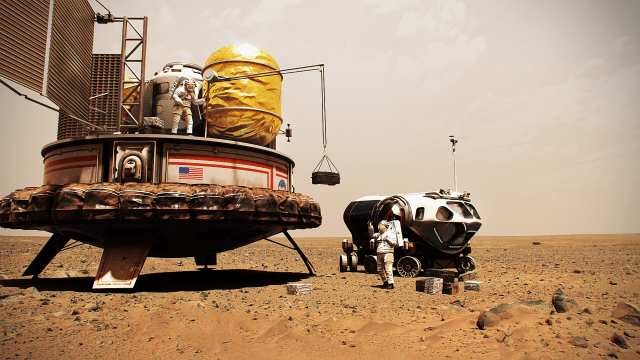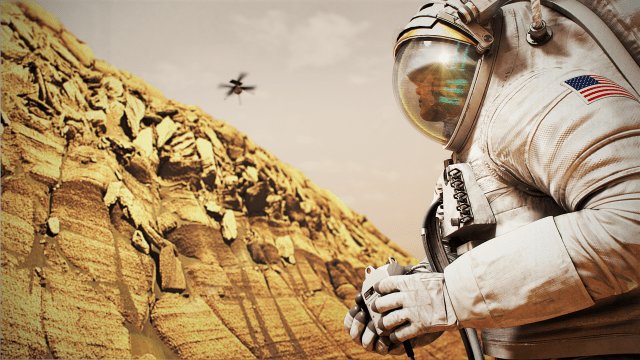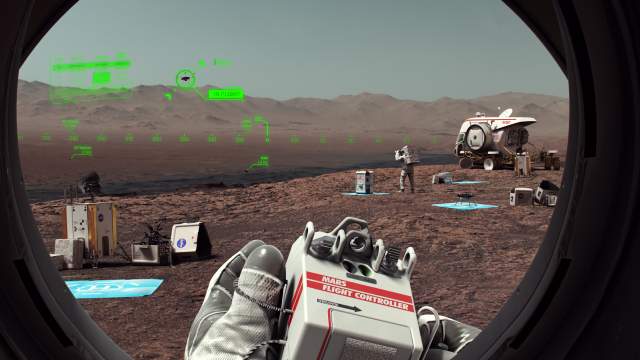 Mars
Mars remains our horizon goal for human exploration because it is one of the only other places we know where life may have existed in the solar system. What we learn about the Red Planet will tell us more about our Earth's past and future, and may help answer whether life exists beyond our home planet.

Like the Moon, Mars is a rich destination for scientific discovery and a driver of technologies that will enable humans to travel and explore far from Earth.
Learn More

about Mars
distance
33 million to 249 million miles from Earth (always changing)
Miles(roundtrip)
1 billion+
Forecast
-284 degrees F to
86 degrees F
Featured Video
Six Technologies to Get Humans to Mars
NASA is advancing many technologies to send astronauts to Mars as early as the 2030s. Here are six things we are working on right now to make future human missions to the Red Planet possible.
Learn More
Preparing for Mars
Engineers and scientists around the country are working to develop the technologies astronauts will use to one day live and work on Mars and safely return home to Earth.
Quick Facts
Periodic dust storms on Mars can last for months, making nuclear fission power a more reliable option than solar power. 
Temperatures on Mars can range from -284 degrees F to 86 degrees F. The atmosphere on Mars is 96% carbon dioxide.
One day on Mars lasts about 37 minutes longer than an Earth day. A year on Mars is almost twice as long as a year on Earth.
Gravity on Mars is about one-third of the gravity on Earth. If you weigh 100 pounds on Earth, you would weigh 38 pounds on Mars.
Mars has two moons: Phobos and Deimos. Phobos is 13.8 miles across, and Deimos is 7.8 miles across.
MARS
Getting There and Back
When astronauts travel to Mars and back, their vehicle will return home with more than a billion miles on its odometer — more than a thousand times the distance that Artemis I traveled.
Learn More
Living and Working on Mars
Food
Astronauts on a roundtrip mission to Mars will not have the resupply missions to deliver fresh food. NASA is researching food systems to ensure quality, variety, and nutritional values for these long missions. Plant growth on the International Space Station is helping to inform in-space crop management as well.
Power
Like we use electricity to charge our devices on Earth, astronauts will need a reliable power supply to explore Mars. The system will need to be lightweight and capable of running regardless of its location or the weather on the Red Planet. NASA is investigating options for power systems, including fission surface power.
First CHAPEA Crew Begins 378-Day Mission
The inaugural CHAPEA, or Crew Health and Performance Exploration Analog, mission began Sunday, June 25, when the four-person volunteer crew…
Read the Story
Science Objectives
Together with our partners, we will pioneer Mars and answer some of humanity's fundamental questions: Was Mars home to microbial life? Is it today? Could it be a safe home for humans one day? What can it teach us about life elsewhere in the cosmos, or how life began on Earth? What can it teach us about Earth's past, present, and future?
Learn More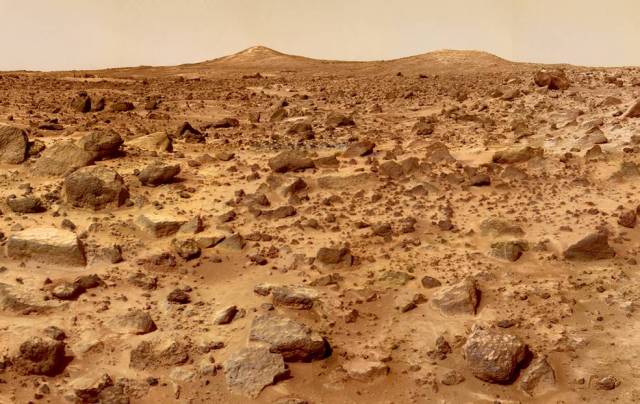 NASA
NASA Reviews Comments on Moon to Mars Objectives
NASA received more than 1,000 ideas from a variety of communities to its deep space exploration objectives in development that…
Read the Story