Gemini VII
Gemini VII was the fourth crewed Earth-orbiting spacecraft of the Gemini series, having been launched before Gemini VI-A. It carried astronauts Frank Borman and Jim Lovell on a 14 day mission. Its mission priorities were (1) to demonstrate a 2-week flight, (2) to perform stationkeeping with the Gemini launch vehicle stage 2, (3) to evaluate the "shirt sleeve" environment and the lightweight pressure suit, (4) to act as a rendezvous target for Gemini VI-A, and (5) to demonstrate controlled reentry close to the target landing point. The crew members had three scientific, four technological, four spacecraft, and eight medical experiments to perform.
13 days, 18 hours, 35 minutes, 1 second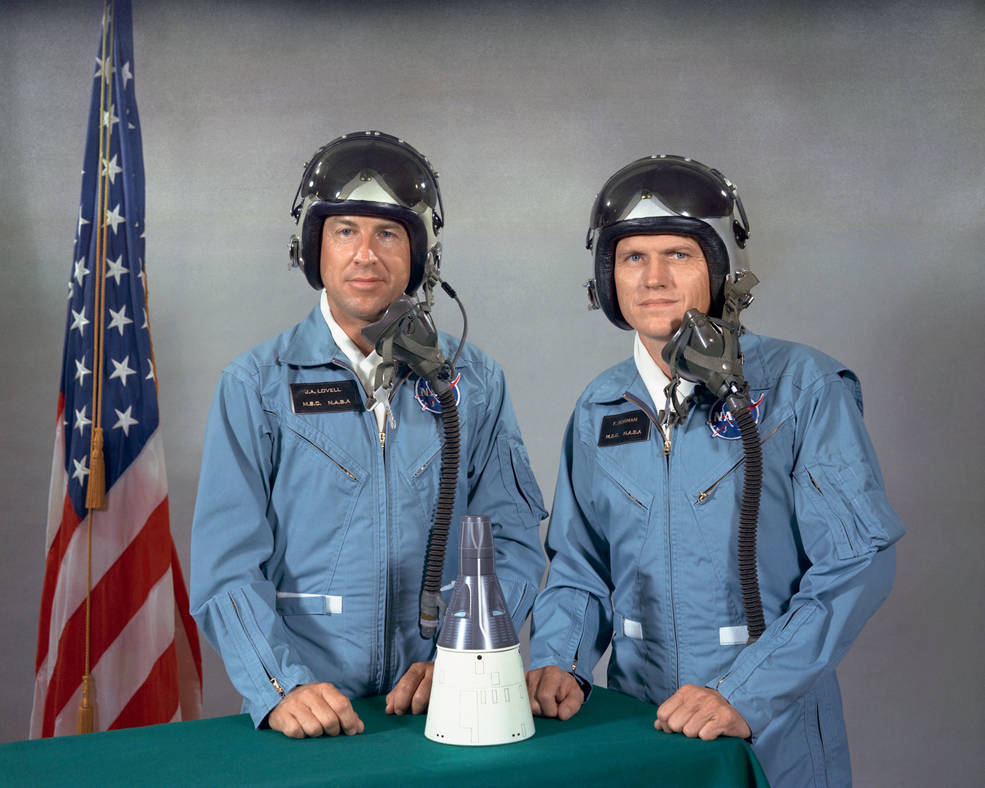 NASA
NASA space science data coordinated archive
Gemini VII
The NSSDC provides an in-depth overview of the Gemini VII mission objects, spacecraft, and program.
More About The Mission
Dual Gemini Flights Achieved Crucial Spaceflight Milestones
The flights of two piloted spacecraft during December 1965 were major strides forward in advancing NASA's capabilities in human spaceflight.…
Read the Story
NASA Langley Researchers Recall Work on First Rendezvous in Space
Fifty years ago, the two-tiered NASA mission Gemini VII/VI-A made history by proving that two independently launched spacecraft — piloted by…
Read the Story