Gemini VI
Gemini VI-A was the fifth crewed Earth-orbiting spacecraft of the Gemini series, having been launched after Gemini VII, with the intent of making rendezvous with Gemini VII in Earth orbit. The astronauts on the 26 hour mission were Walter Schirra and Thomas Stafford. The mission priorities were to demonstrate on-time launch procedures, closed-loop rendezvous capabilities, and stationkeeping techniques with Gemini VII. Other objectives were to evaluate the spacecraft reentry guidance capabilities, and conduct spacecraft systems tests and four experiments. This mission was originally designated Gemini VI and scheduled for launch on 25 October but was cancelled when the Agena target vehicle failed to go into orbit an hour earlier.
1 day, 1 hour, 51 minutes, 24 seconds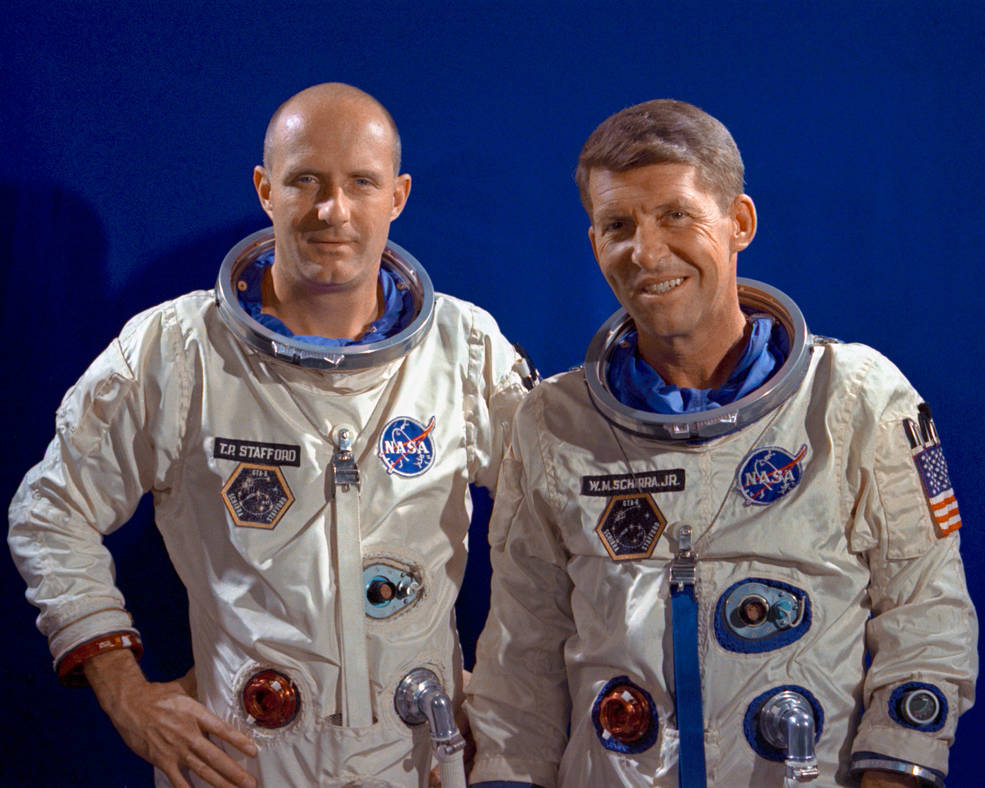 NASA
NASA space science data coordinated archive
Gemini VI-A
The NSSDC provides an in-depth overview of the Gemini VI-A mission objects, spacecraft, and program.
More About The Mission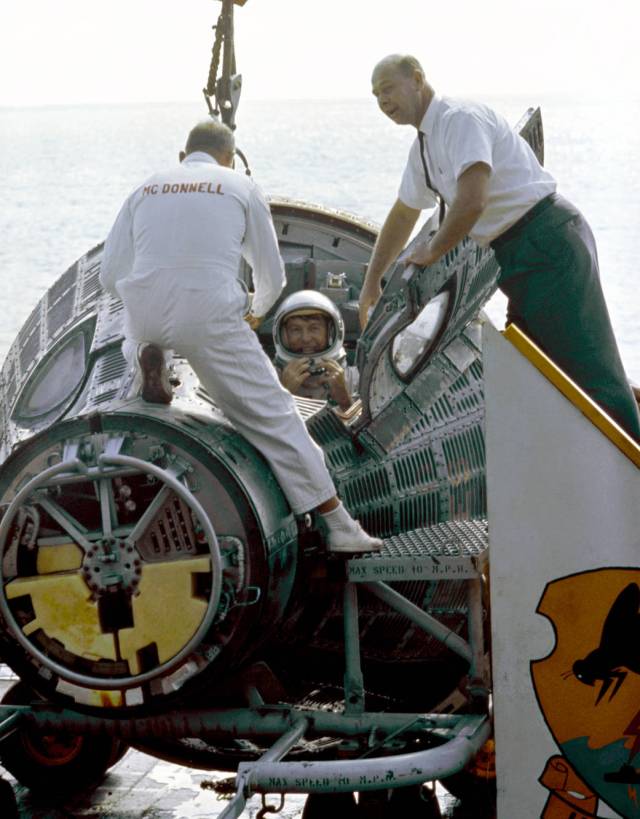 55 Years Ago: The Spirit of 76 – The First Rendezvous in Space
The primary goals of Project Gemini included proving the techniques required for the Apollo Program to fulfill President John F.…
Read the Story
NASA Langley Researchers Recall Work on First Rendezvous in Space
Fifty years ago, the two-tiered NASA mission Gemini VII/VI-A made history by proving that two independently launched spacecraft — piloted by…
Read the Story