Gemini IX
Gemini IX-A was the seventh crewed Earth-orbiting mission of the Gemini series. It carried astronauts Tom Stafford and Gene Cernan. Primary mission objectives were to demonstrate (1) rendezvous techniques and docking with a target vehicle to simulate maneuvers to be carried out on future Apollo missions, (2) an Extravehicular Activity (EVA) spacewalk to test the Astronaut Maneuvering Unit (AMU), and (3) precision landing capability. Scientific objectives included obtaining zodiacal light and airglow horizon photographs. Two micrometeorite studies were to be carried out, and there were also one medical and two technological experiments.
3 days, 20 minutes, 50 seconds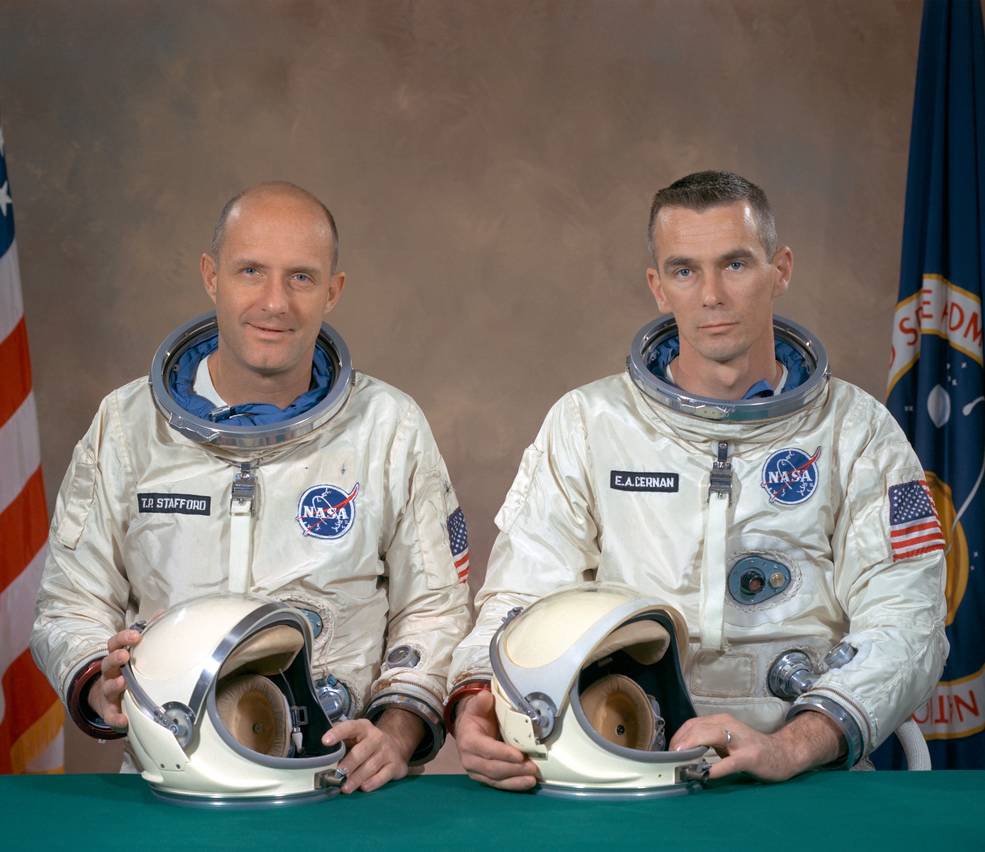 NASA
NASA space science data coordinated archive
Gemini IX
The NSSDC provides an in-depth overview of the Gemini IX mission objectives, spacecraft, and program.
Learn More
55 Years Ago: Gemini IX and the Angry Alligator
The primary goals of Project Gemini included proving the techniques required for the Apollo Program to fulfill President John F.…
Read the Story
Gemini IX Crew Found 'Angry Alligator' in Earth Orbit
NASA's Gemini IX mission was another step in developing technology for future spaceflights from Apollo to the agency's Journey to…
Read the Story