Apollo 15
"Climb aboard the Lunar Rover…"
David R. Scott, James B. Irwin, Alfred M. Worden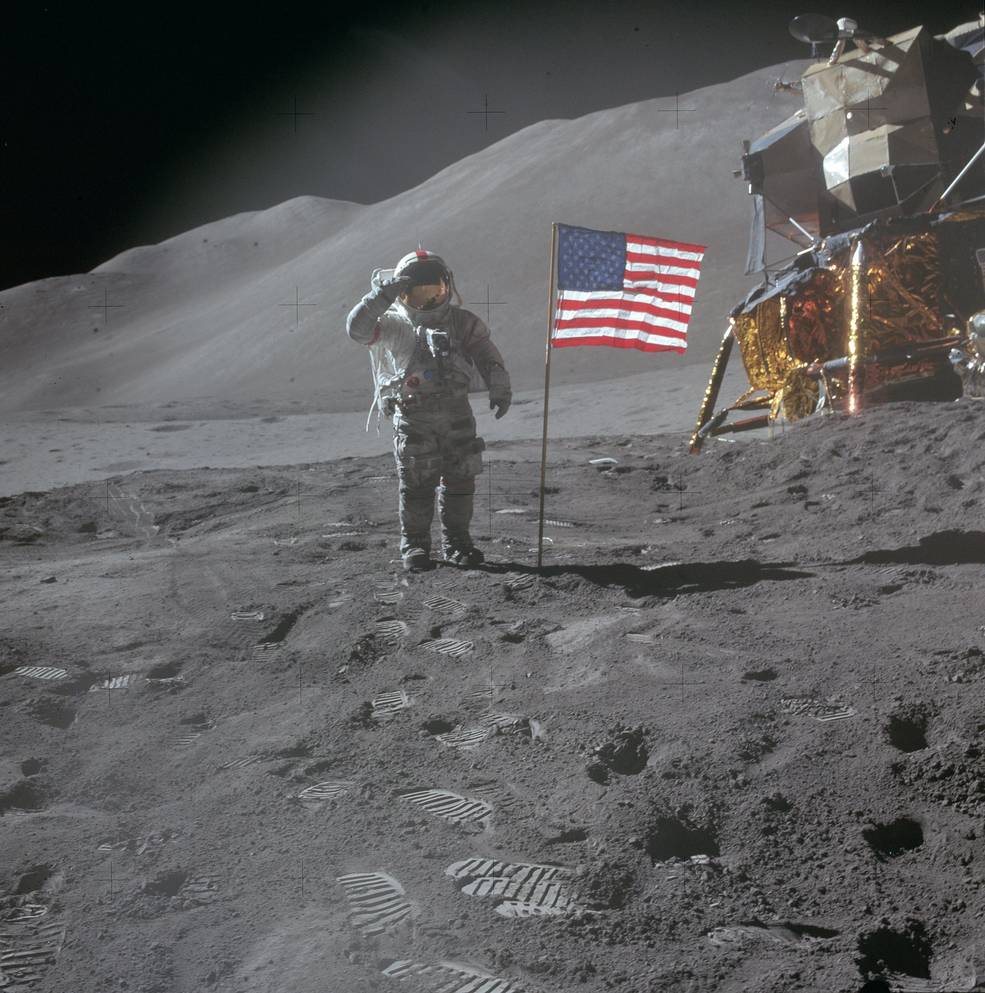 David R. Scott
Commander
As a NASA astronaut, Scott flew on Gemini 8, Apollo 9, and was Spacecraft Commander on Apollo 15. He logged 546 hours and 54 minutes in space, of which 20 hours and 46 minutes were in extravehicular activity. Scott later became the Director of NASA's Hugh L. Dryden Flight Research Center at Edwards, CA.
More About David R. Scott
NASA
James B. Irwin
Lunar Module Pilot
Colonel Irwin was one of the 19 astronauts selected by NASA in April 1966. He was the lunar module pilot for an environmental qualification test of the Apollo Lunar Module (LTA-8). He also served as a member of the astronaut support crew for Apollo 10 and as backup lunar module pilot for the Apollo 12 flight.
Irwin served as lunar module pilot for Apollo 15 , July 26 to August 7, 1971.
More About James B. Irwin
NASA
Alfred M. Worden
Command Module Pilot
A Colonel in the U.S. Air Force, Worden was a test pilot and instructor before joining NASA as an astronaut in 1966. He flew to the Moon as Command Module Pilot aboard Apollo 15. During this time in lunar orbit he earned a world record as "most isolated human being" while his crew mates roamed the lunar surface, and he was 2,235 miles away from anyone else.
More About Alfred M. Worden
NASA
Apollo 15 Articles
Read more about Apollo 15: The first mission to the Moon with the Lunar Roving Vehicle.