Apollo 14
Alan B. Shepard Jr., Edgar D. Mitchell, Stuart A. Roosa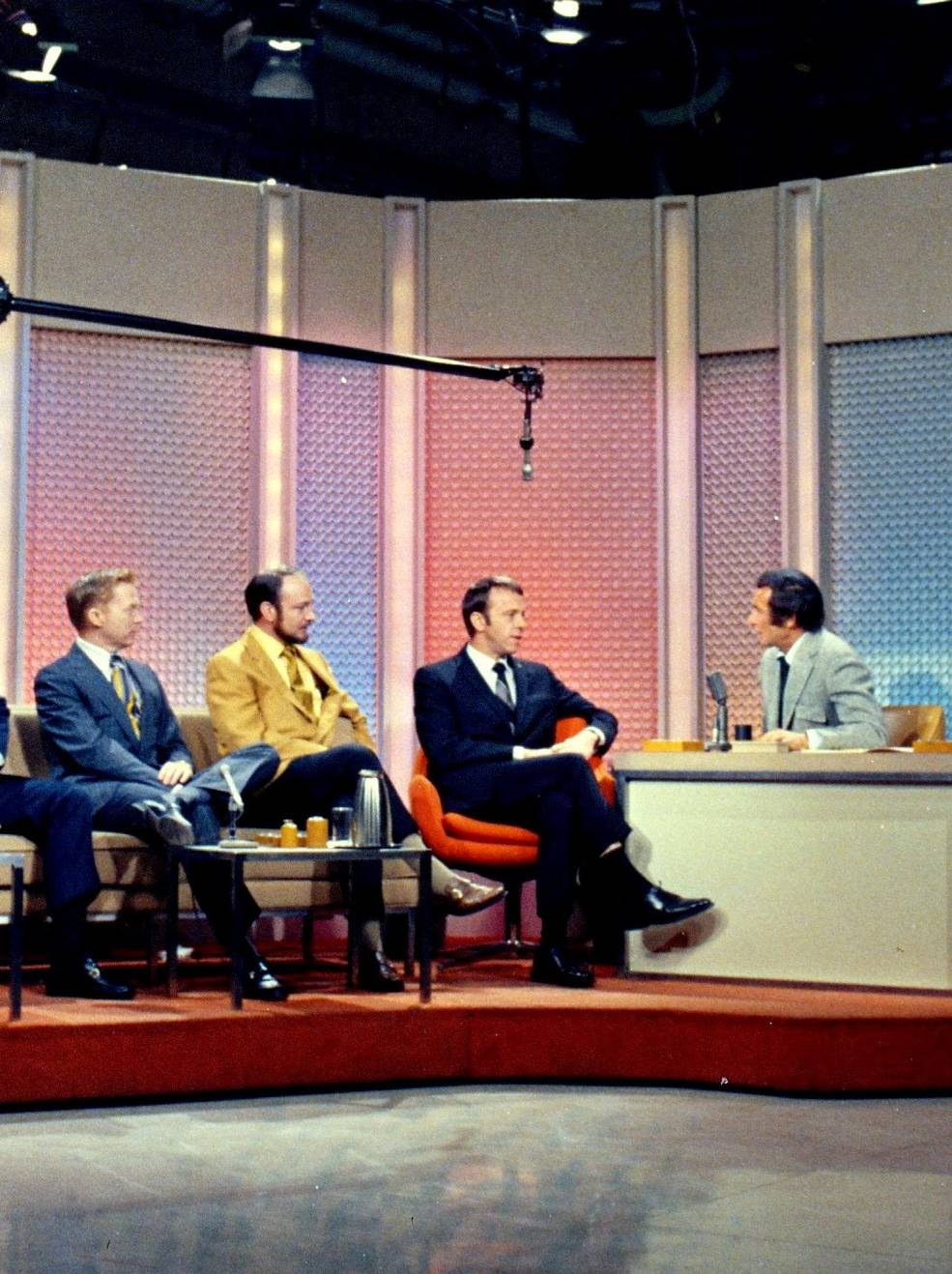 Alan B. Shepard, Jr.
Commander
Rear Admiral Shepard was one of the Mercury astronauts named by NASA in April 1959, and holds the distinction of being the first American to journey into space. On May 5, 1961, in the Freedom 7 spacecraft, he was launched by a Redstone vehicle on a ballistic trajectory suborbital flight—a flight which carried him to an altitude of 116
statute miles and to a landing point 302 statute miles down the Atlantic Missile Range. He was the only Mercury astronaut to go to the Moon.
More About Alan B. Shepard
NASA
Edgar D. Mitchell
Lunar Module Pilot
Mitchell was a member of Group 5, selected for astronaut training in April 1966. He served as a member of the astronaut support crew for Apollo 9 and as backup lunar module pilot for Apollo 10. On January 31, 1971, serving as lunar module pilot, Dr. Edgar Mitchell, then a U.S. Navy Captain, embarked on a journey through outer space of some 500,000 miles that resulted in becoming the sixth man to walk on the moon.
More About Edgar D. Mitchell
NASA
Stuart A. Roosa
Command Module Pilot
Colonel Roosa was one of the 19 astronauts selected by NASA in April 1966. He was a member of the astronaut support crew for the Apollo 9 flight. He completed his first space flight as command module pilot on Apollo 14, January 31 –February 9, 1971.
More About Stuart A. Roosa
NASA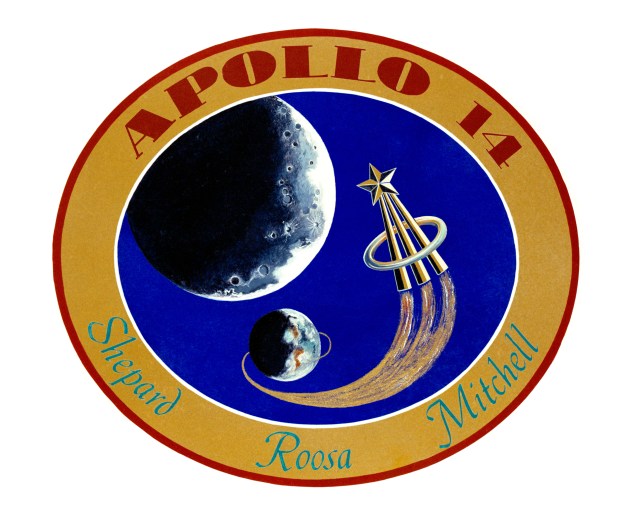 Apollo 14 Articles
Learn more about the mission that landed Alan Shepard and Edgar Mitchell in the Fra Mauro highlands of the Moon.
50 Years Ago: Apollo 14 Launches to the Moon
The third Moon landing mission began on Jan. 31, 1971, with the launch of Apollo 14. A giant Saturn V…
Read the Story