NASA's sustainability policy is to execute NASA's mission without compromising the planet's resources so that future generations can meet their needs. Sustainability also involves taking action now to provide a future where the environment and living conditions are protected and enhanced. To this end, NASA implements sustainability practices that balance economic vitality (stewardship of public funds), environmental responsibility (protection of natural systems), and the needs of people (promotion of workforce and community well-being). These practices combine long-term planning and resource optimization, and risk management to provide a path towards accomplishing the mission in a responsible manner.
JSC has been working on sustainability projects in one form or another for over 20 years and continues implementing projects to realize the Center's Sustainability Vision. To reach federal targets and NASA's goals, JSC aims to integrate sustainability into everyday decision-making and activities. JSC's sustainability program is divided into six resource categories: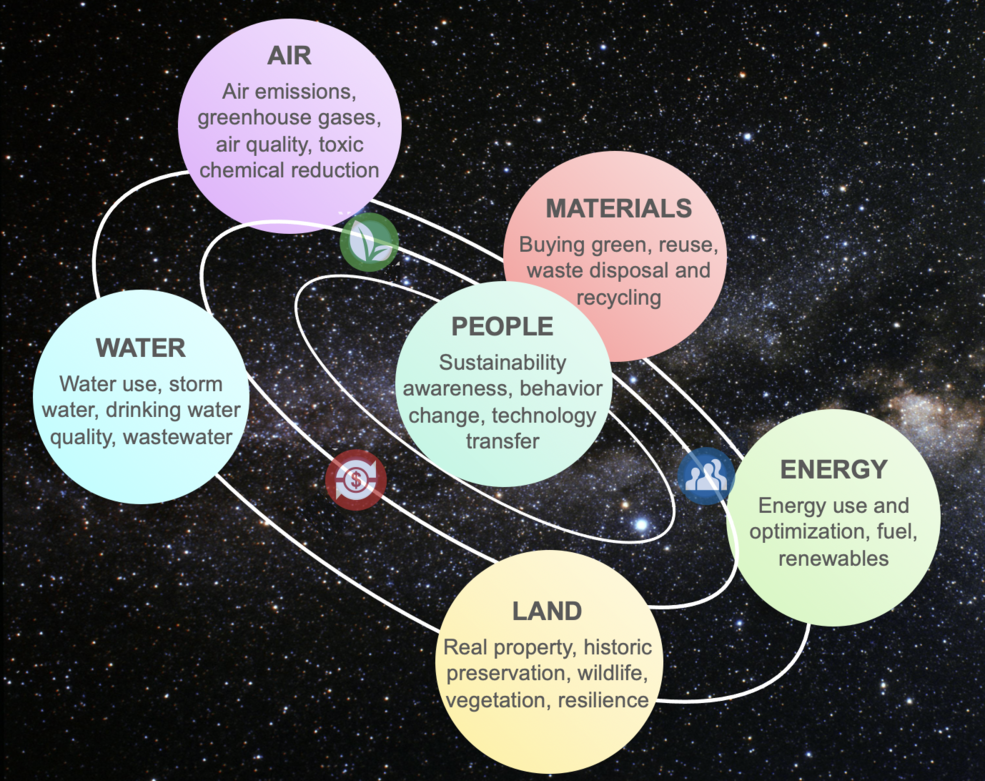 JSC Sustainability Documents
Highlights of JSC's past and existing efforts:
NASA Resources
Leadership in Energy and Environmental Design (LEED) certified buildings at JSC: (B27, B29, B207A, B2N, B26, B265, B20, B12).
Learn More
Agency Resources
Federal Leadership in Environmental, Energy, and Economic Performance
Interested in joining our team? Intern with us! Each semester, the JSC Sustainability Office invites a university student to support the Center Operations team.
Questions?
E-mail JSC-Sustainability@mail.nasa.gov