NASA Astronaut Frank Rubio
Frank Rubio was selected as a NASA astronaut in 2017. He landed in Kazakhstan on Sept. 27, 2023, after spending 371 days in space aboard the International Space Station. Rubio's mission is the longest single spaceflight by a U.S. astronaut in history.
Quick Facts
Prior to attending medical school, he served as a UH-60 Blackhawk helicopter pilot and flew more than 1,100 hours, including more than 600 hours of combat and imminent danger time during deployments to Bosnia, Afghanistan, and Iraq.
Rubio is a board-certified family physician and flight surgeon.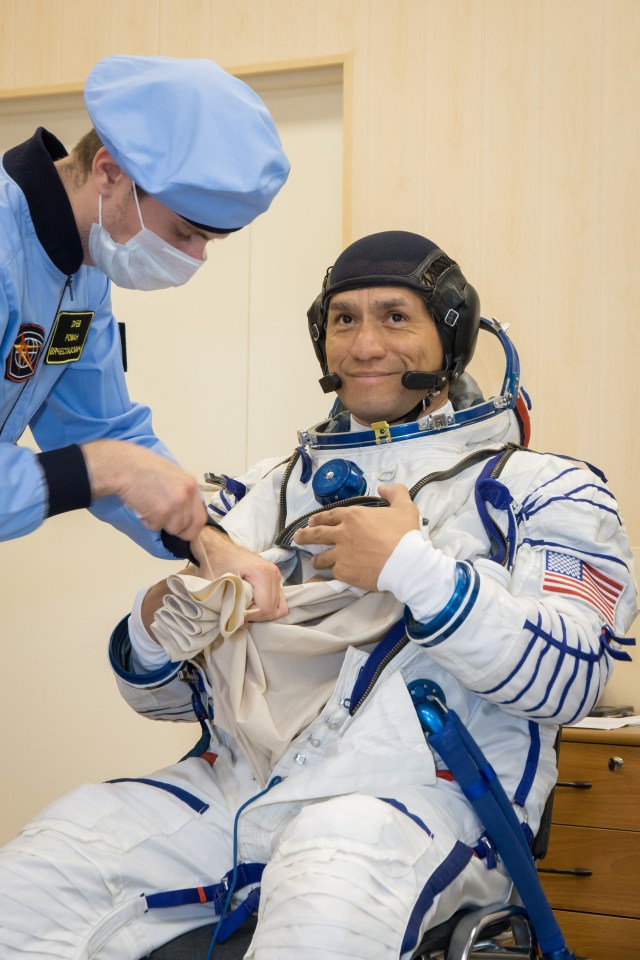 The Florida native graduated from the U.S. Military Academy and earned a Doctor of Medicine from the Uniformed Services University of the Health Sciences.