Aeronautics Research Mission Directorate
NASA started in 1915 as the National Advisory Committee for Aeronautics and soon established its people and facilities as the world's top home for aviation research. Today every U.S. commercial aircraft and air traffic control facility incorporates NASA-developed technology. That heritage continues at NASA, where the first "A" stands for Aeronautics and the efforts to safely and sustainably transform aviation for the 21st century is managed by the agency's Aeronautics Research Mission Directorate (ARMD).
Learn More About Aeronautics Research at NASA

about Aeronautics Research Mission Directorate
NASA Aeronautics – A Vision for Aviation in the 21st Century
NASA's Aeronautics Research Mission Directorate is working to enable industry to introduce transformative options for future air travel in at least four major areas.
Our Strategy
This Strategic Implementation Plan sets forth NASA's vision for aeronautical research aimed at the next 25 years and beyond. It encompasses a broad range of technologies to meet future needs of the aviation community, the nation, and the world for safe, efficient, flexible, and environmentally sustainable air transportation.
Read the Plan

about Our Strategy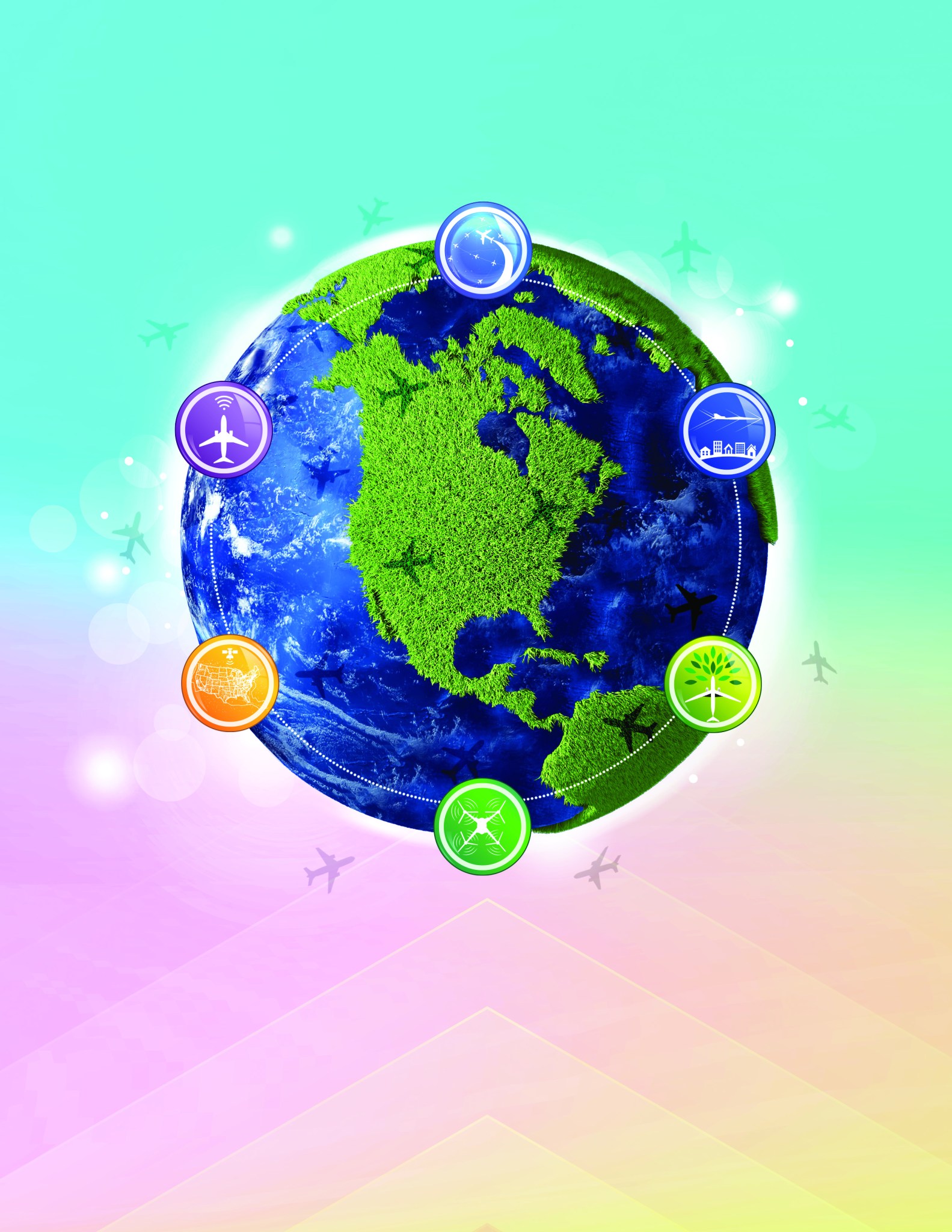 ARMD Programs
NASA's aeronautical research is organized into four major programs. Learn about them here.
Aerosciences Evaluation and Test Capabilities
The Aerosciences Evaluation and Test Capabilities portfolio office executes strategic efforts to preserve and enhance research and test capabilities for NASA's world-class portfolio of National Wind Tunnel facilities.
Learn More About the AETC Portfolio
NASA
Quesst Mission
Interested in flying to your next destination in half the time? NASA's Quesst mission is to lead a government-industry team to collect data that could make commercial supersonic flight over land possible, dramatically reducing air travel time in the United States or anywhere in the world. The centerpiece of the mission is the X-59 aircraft.
Learn More About the Quesst Mission

about Quesst Mission
Office of the Associate Administrator for Aeronautics
Aeronautics Research Mission Directorate Leadership Team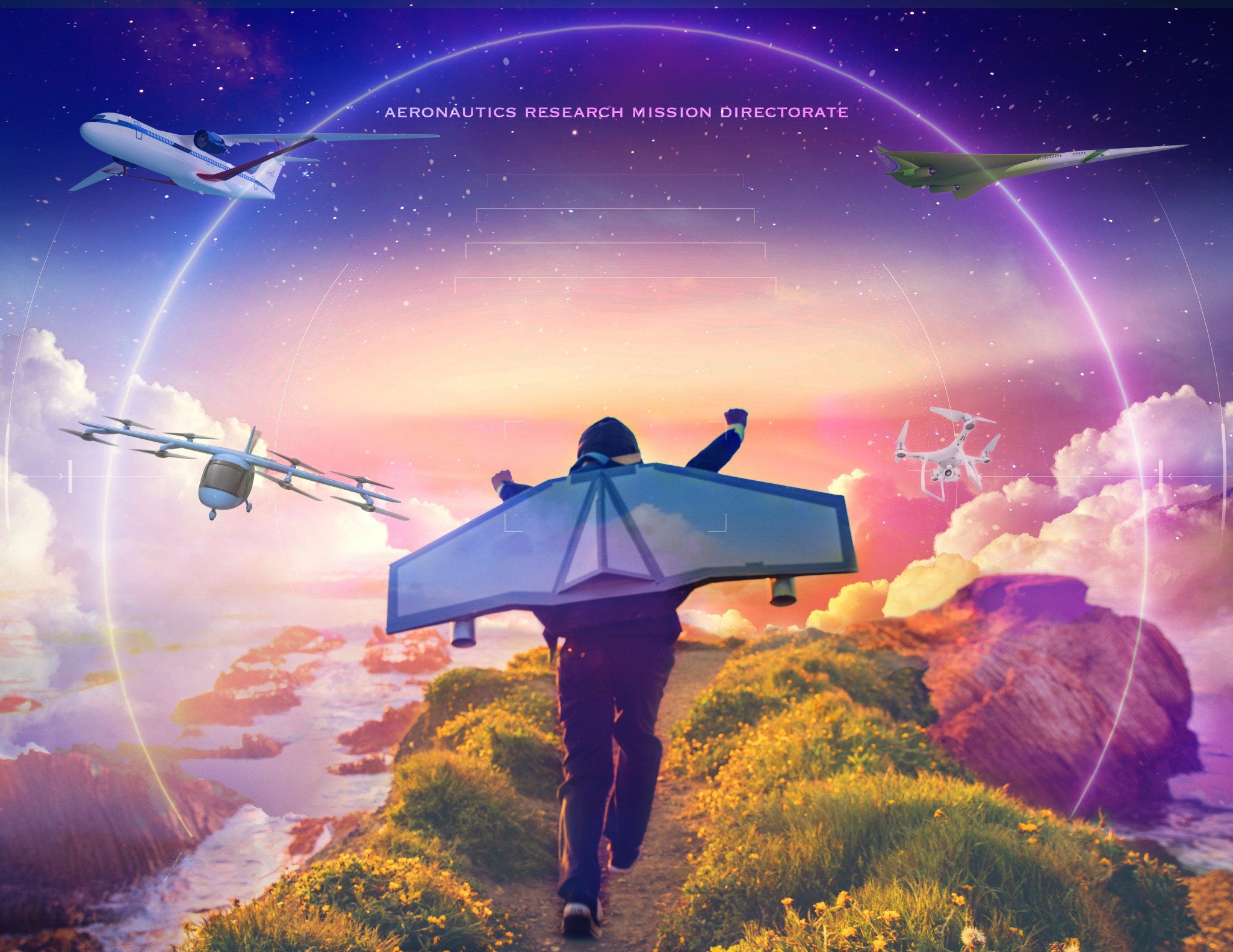 NASA Aeronautics Field Centers
NASA conducts its research and operations at field centers across the United States. Four of those centers have traditionally been home to the agency's aeronautics work. Learn more about them.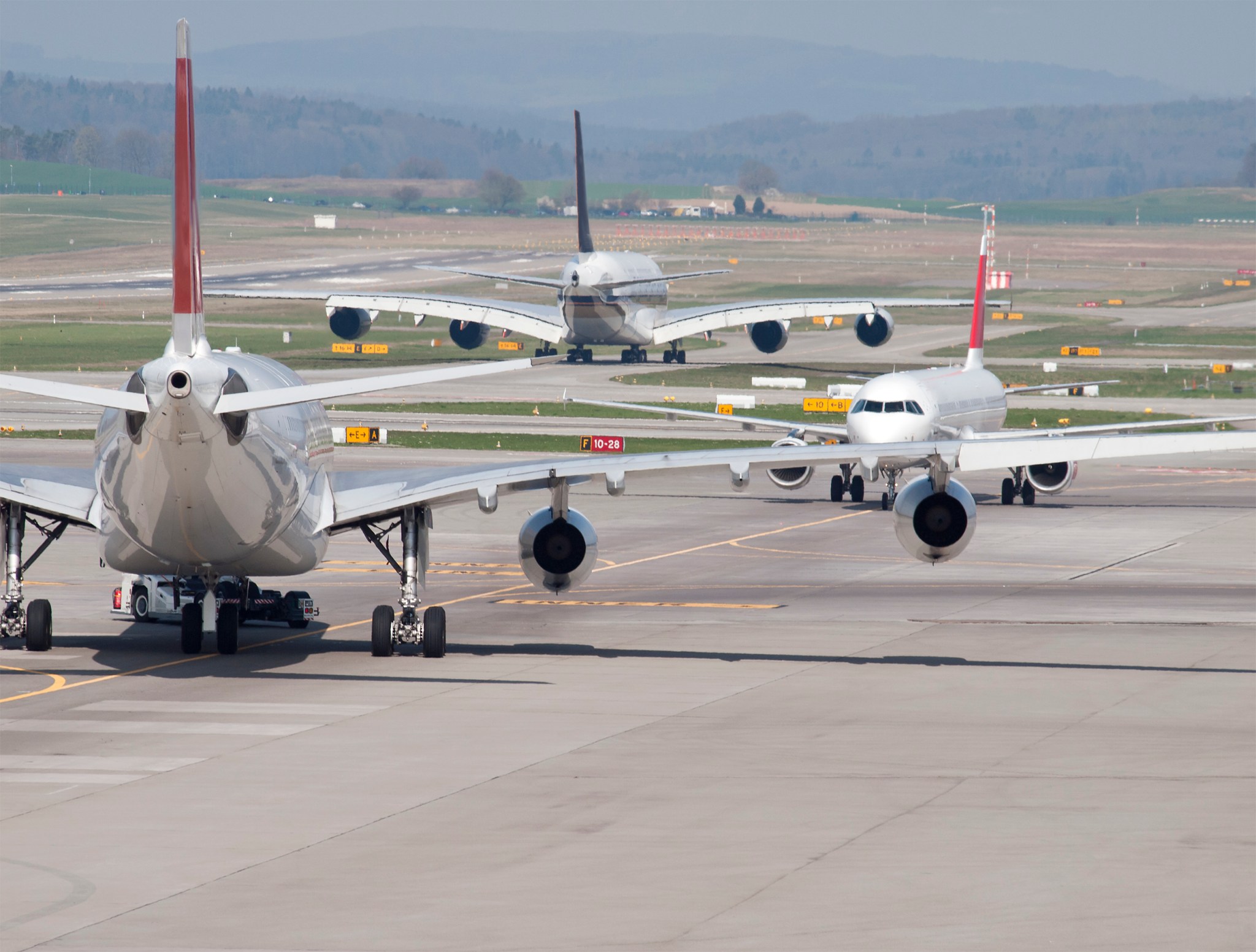 Getty Images
Why should I care?
You may not had flown today, but something you needed or used today did. The latest electronic gadget, flowers for a loved one, life-saving medicine, or even fresh seafood for supper — many of your most important needs and wants were delivered to you because of air travel. The importance of aviation to our lives and our economy is undisputed. Ensuring we have the safest, most sustainable, and most advanced aeronautics technology is the goal of our hard-working aeronautical innovators. Here are some facts about aviation's contributions to the the U.S. economy:
• 8.97 million flights by U.S. carriers worldwide in 2022
• 24 million tons of freight transported by U.S. airlines in 2022
• $1.9 trillion total U.S. economic activity in 2019
• $51.5 billion positive manufacturing trade balance in 2021
• 2.1 million aerospace/defense jobs; 575,000 in aeronautics/aircraft in 2021
With more than a century of aeronautical research heritage to back it up, we're fond of reminding folks that NASA is with you when you fly. That's because some piece or form of NASA technology is in use on every U.S. airplane flying today. The images presented here offer just a few examples of how you benefit from NASA when you fly.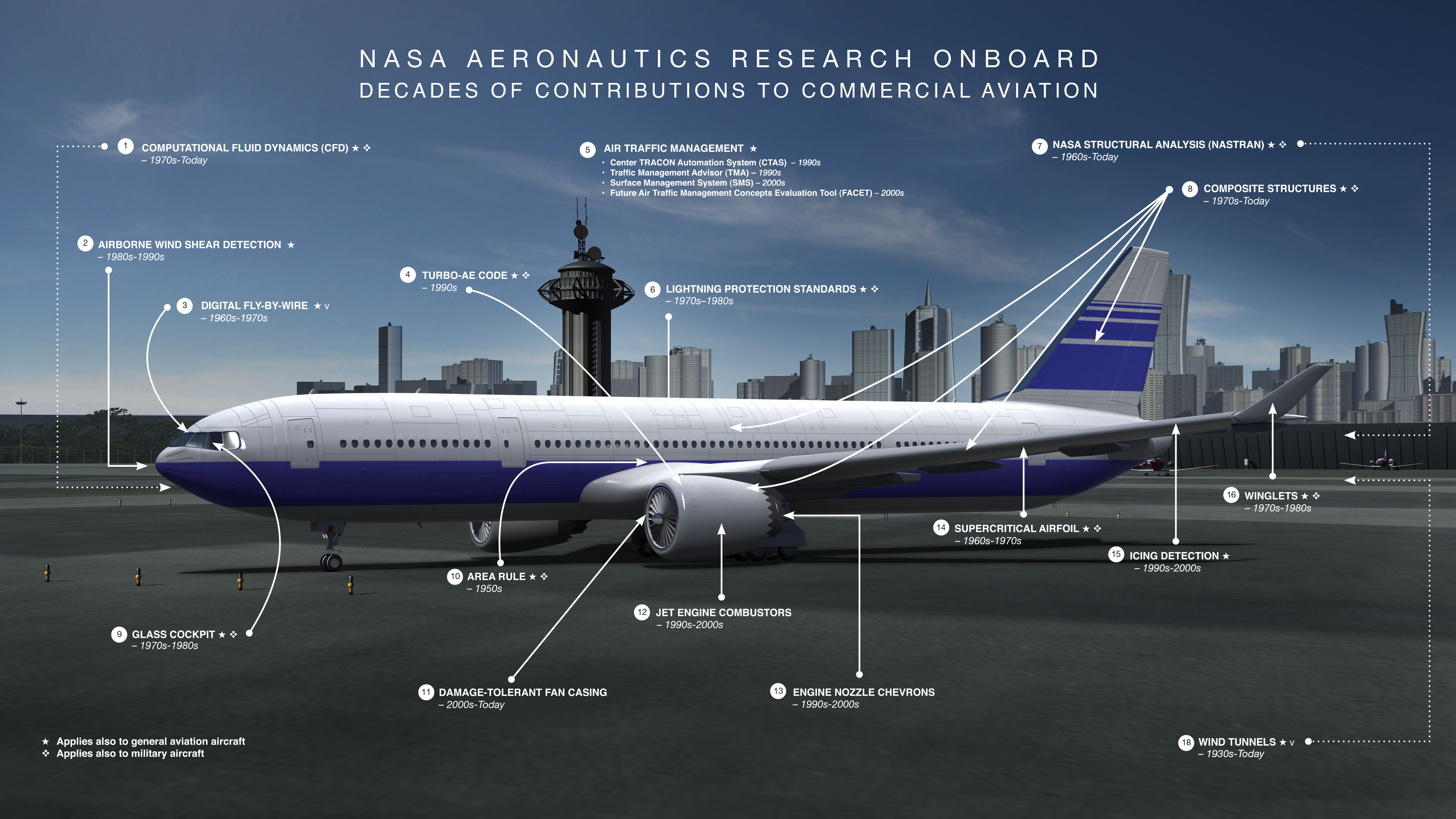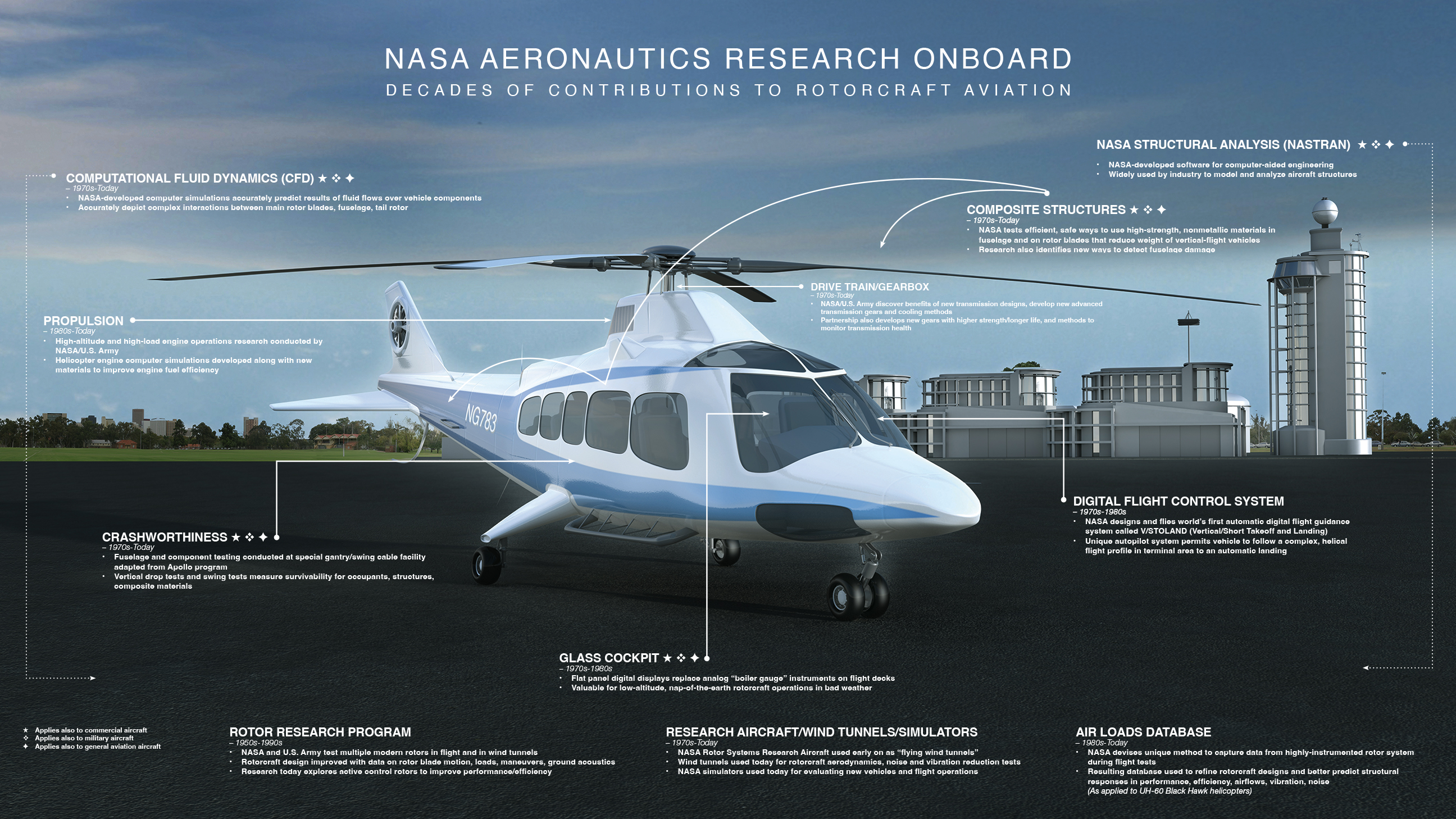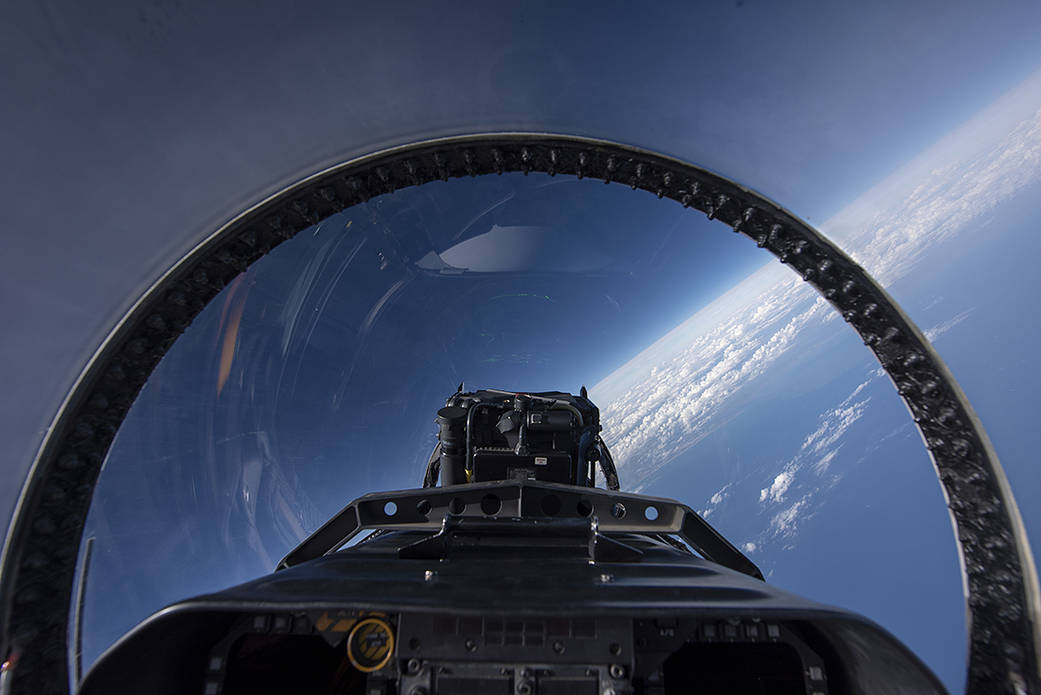 Learn More and Get Involved
Featured VideoS
Aeronautics Videos Playlist
Your next bingeworthy series is right here. Enjoy this collection of videos that help tell the story of how NASA Aeronautics is transforming aviation for the 21st century.
See the Video Playlist