Transforming Flight
Building on a legacy of aeronautical research that can trace its origins to the earliest days of powered, heavier-than-air flight, NASA remains committed to transforming aviation by dramatically reducing its environmental impact, improving efficiency while maintaining safety in more crowded skies, and paving the way to revolutionary aircraft shapes and propulsion that opens new possibilities for commercial air travel.
NASA is more than our nation's space agency.
NASA's first "A" stands for aeronautics. In this special feature, read about why aviation is so important to our economy and learn how NASA is transforming aviation for the 21st century in four key technological areas — all of which is intended to give you new options for air travel.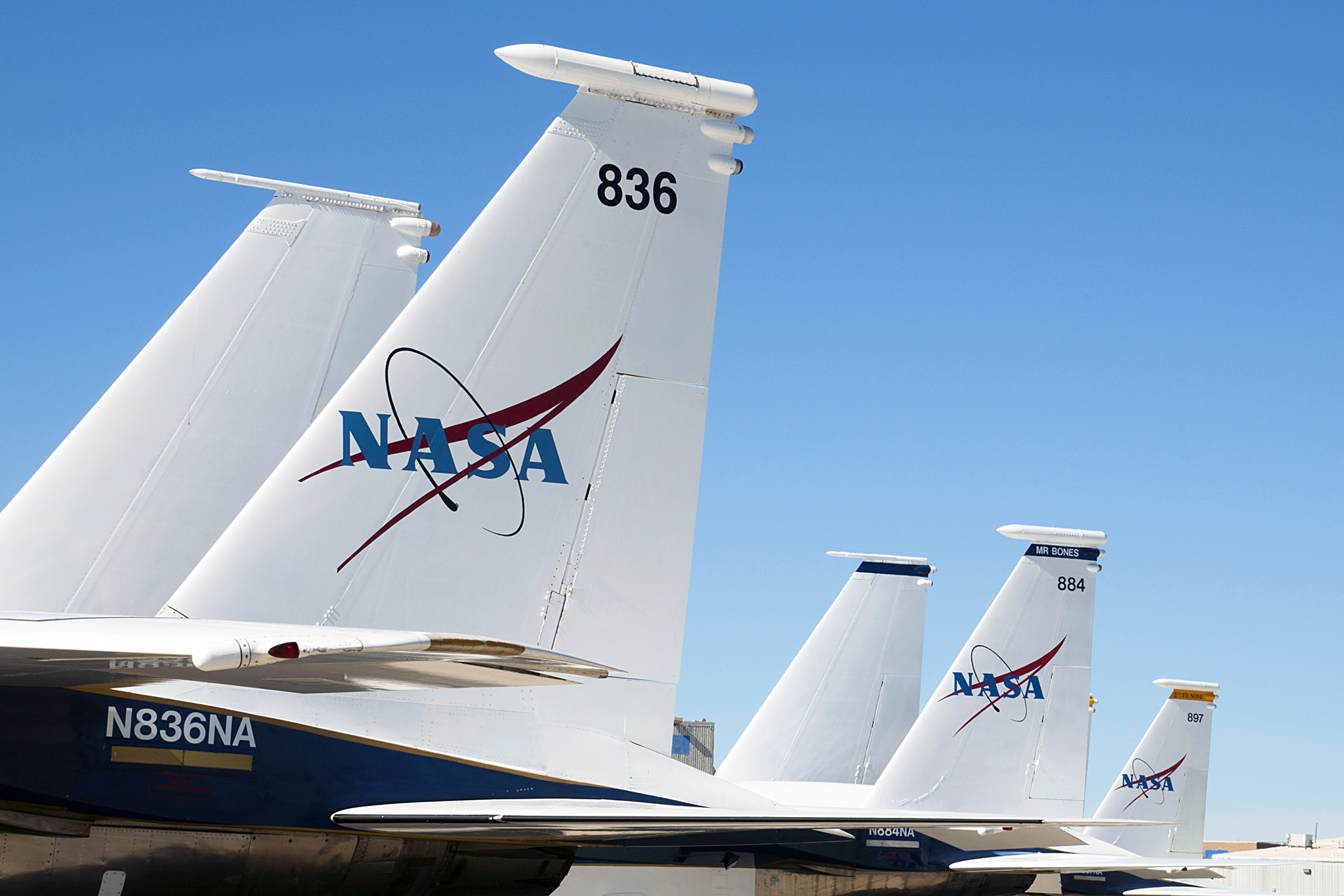 NASA / Jim Ross
Chapter 1
Aviation and the U.S. Economy
You may not have flown today, but something you needed or used today did. The latest electronic gadget, flowers for a loved one, life-saving medicine, or even fresh seafood for supper — many of your most important needs and wants were delivered to you thanks to air travel. The importance of aviation in our lives and to our economy is undisputed. Ensuring we have the safest, most sustainable, and most advanced aeronautics technology is the goal of our hard-working aeronautical innovators.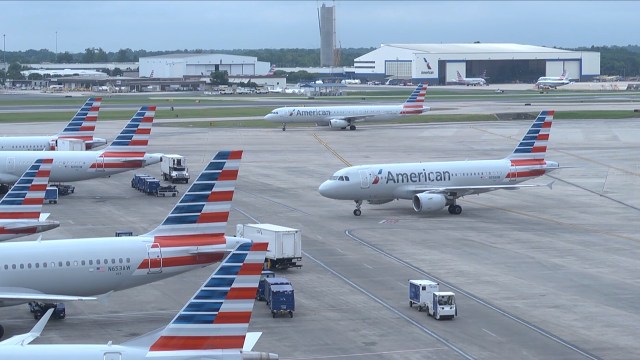 $1.9 trillion total U.S. economic aviation industry activity in 2019
NASA's Aeronautics programs focus on research, development, and testing of aviation technology advancements that will benefit humankind and retain U.S. leadership in a vital manufacturing and transportation sector."
robert pearce
NASA Associate Administrator for the Aeronautics Research Mission Directorate
Why Should I Care?
Here are some fast facts about aviation's contributions to the the U.S. economy:
• 8.97 million flights by U.S. carriers worldwide in 2022
• 24 million tons of freight transported by U.S. airlines in 2022
• $51.5 billion positive manufacturing trade balance in 2021
• 2.1 million aerospace/defense jobs; 575,000 in aeronautics/aircraft in 2021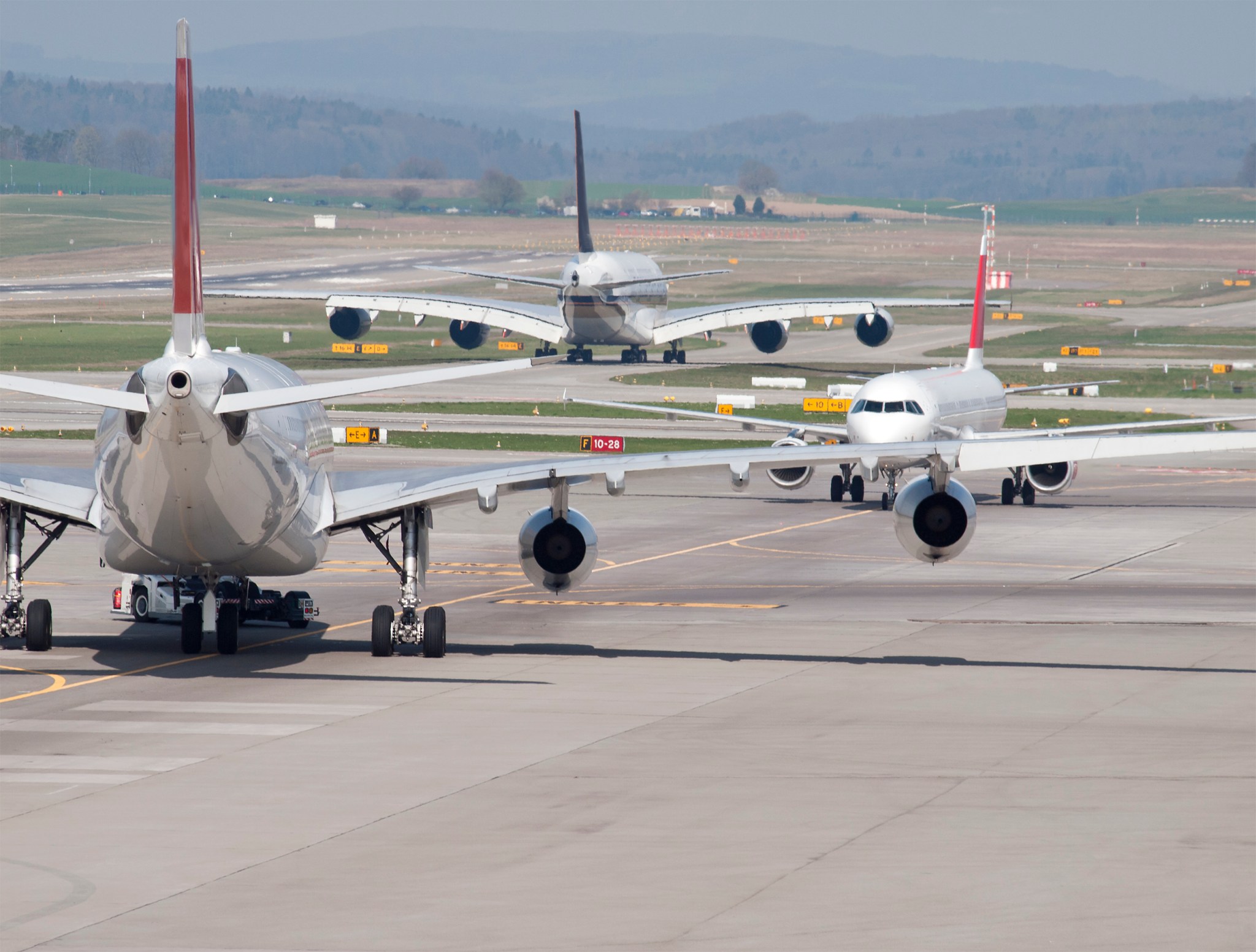 Getty Images
NASA
Chapter 2
NASA is working on innovative transformations in aviation
Our vision includes faster air travel, new choices for moving people and cargo through the National Airspace System, and all of it happening more safely and sustainably than ever before.
NASA
Chapter 3
The Aviation Carbon Reduction Challenge
By 2050, an estimated 10 billion passengers will fly a distance of 14 trillion revenue passenger miles each year. With today's fleet and operational efficiency, this activity would require more than 620 megatonnes (Mt) of fuel and generate close to 2,000 Mt of CO2. Imagine meeting that demand for air travel while reducing net CO2 emissions to zero by 2050.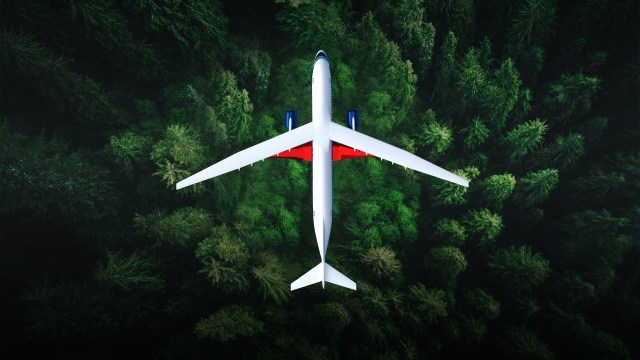 U.S. aviation goal is to achieve net-zero greenhouse gas emissions by 2050. 
Chapter 4
Safer, sustainable air traffic operations in the sky
Increased operational efficiency brought on by innovative air traffic management solutions reduces fuel burn, carbon emissions, contrail formation, and ozone impact throughout the National Airspace System.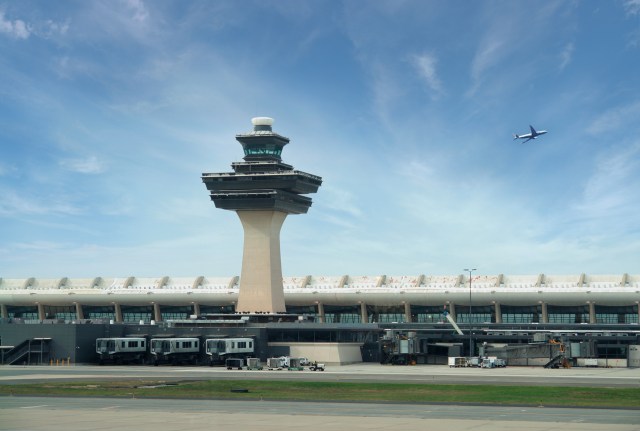 We are fully committed to safely optimizing flight operations to benefit the environment.
Boeing
Chapter 5
High-Speed Commercial Flight
NASA's aeronautical innovators are leading a government-industry team to collect data that could make commercial supersonic flight over land possible, dramatically reducing travel time in the United States or anywhere in the world. At the same time, others are considering even faster, hypersonic air travel with vehicles moving more than 5 times the speed of sound.
NASA is addressing the unique barriers to sustainable high-speed flight.
History
Reassessing a 50-Year Supersonic Speed Limit
Fifty years ago, the federal government banned all civilian supersonic flights over land.
The rule prohibits non-military aircraft from flying faster than sound so their resulting sonic booms won't startle the public below or concern them about potential property damage. Officially put into effect on April 27, 1973, the ban's introduction was strongly influenced by public opinion surveys in cities where supersonic military jets were flown overhead, and many folks said they didn't like what they heard or the way their windows rattled because of the sonic booms.
Learn More

about Reassessing a 50-Year Supersonic Speed Limit
Chapter 6
Advanced Air Mobility Missions are Emerging
NASA is working with its partners in industry, government, and academia to build a system that enables the possibility of safely soaring over traffic in air taxis, providing medical and other emergency services by drone, and receiving packages at your doorstep using faster and more sustainable forms of air transportation.
NASA research is focusing on vehicle development and operation, airspace design and operations, and community integration.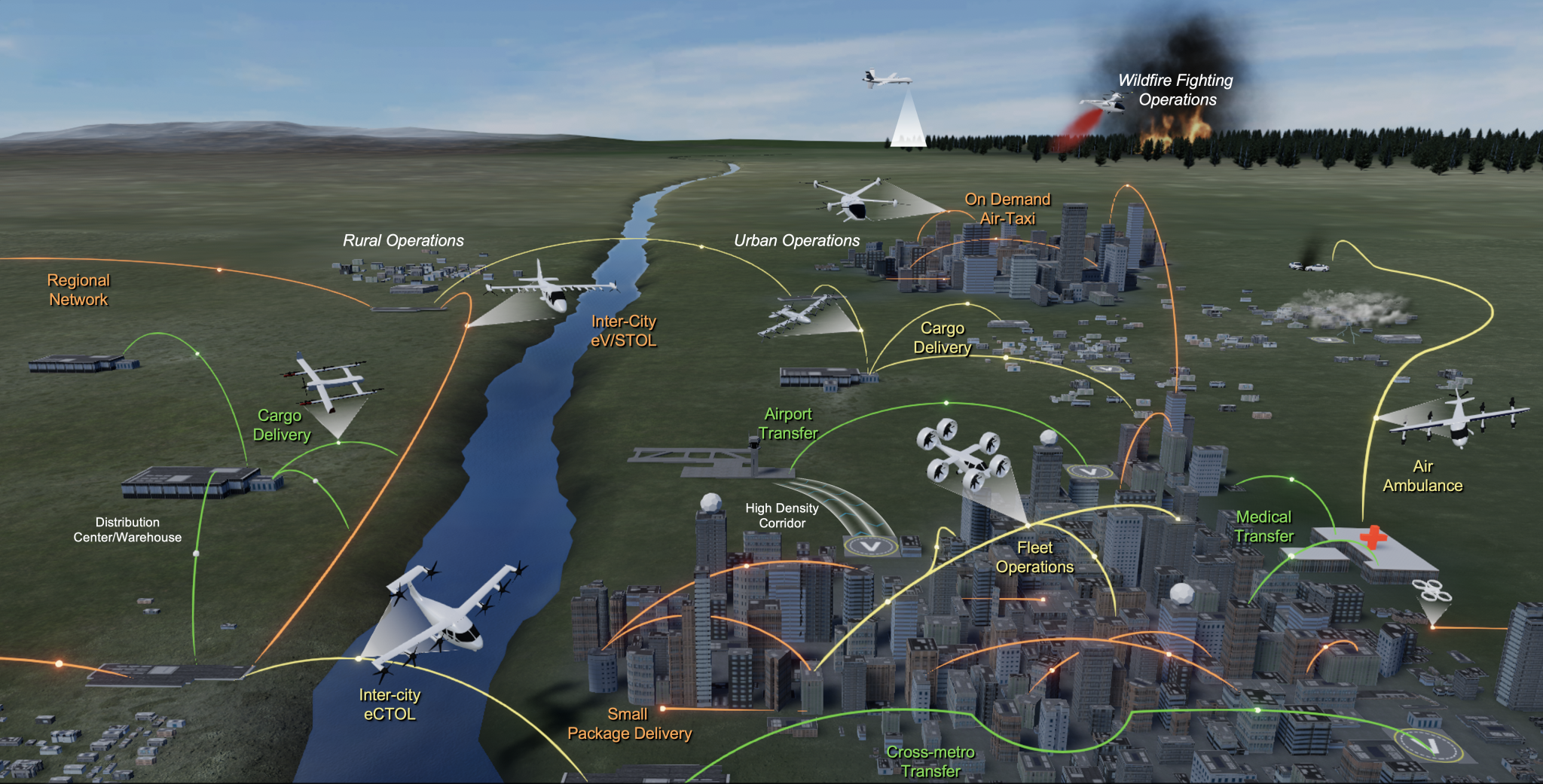 NASA / Kyle Jenkins
Chapter 7
Engaging the University Community
Teams of university faculty and students selected for NASA's University Leadership Initiative and other activities are exploring transformational innovations in aeronautics, including high-speed flight, advanced air mobility, future airspace and safety, and sustainable aviation that relies on green technologies such as electrified propulsion.
Six Rounds of Solicitations Leading to $178M of Awards
• 23 teams awarded to date
• 80 universities including 11 Historically Black Colleges and Universities / 16 other Minority Serving Institutions
• 507 proposals submitted
• 377 different proposing Principal Investigators
• 4,023 total team members
• 20–50 students per team
University of Tennessee / Hans Sati Goertz
We're giving the academic community an opportunity to support NASA's aeronautical research goals and provide students with valuable experience trying to solve real-world technical challenges.
KOUSHIK DAtTA
University Innovation Project Manager
Let's Fly!
NASA's work in aeronautics is critical to meeting the nation's goal of net zero greenhouse emissions in the aviation industry by 2050. We will do this by accelerating research and development of aircraft technologies that are more efficient and quieter, without compromising safety. Achieving this goal is also critical to the competitiveness of the U.S. aviation industry. Our vision and partnerships don't stop there. Through ambitious experimental programs, including the X-57 electric aircraft, X-59 supersonic aircraft, and the X-66A Sustainable Flight Demonstrator, NASA is poised to transform the future of air travel.