STEM Engagement Impacts
NASA provides an exciting array of STEM experiences and opportunities to immerse students in the agency's missions and projects. By maintaining a steadfast focus on engaging students, and supporting educators and educational institutions, NASA seeks to build the next generation STEM workforce and broaden student participation to increase diversity, equity and inclusion in STEM fields.
What we measure: Learning Questions
How can NASA STEM Engagement develop cross-project metrics that support internal and external contributions to STEM Engagement goals and objectives?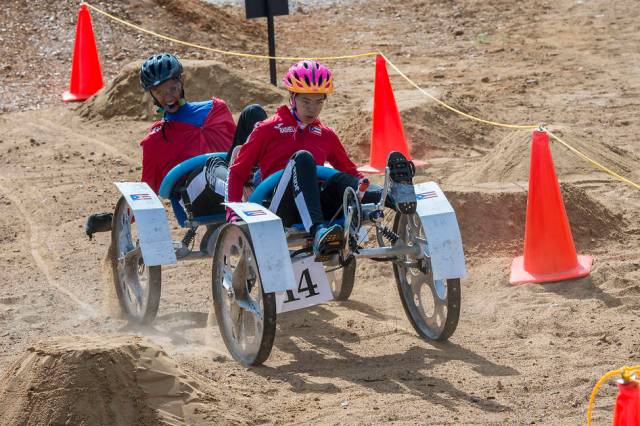 How do NASA Internships broaden participation of underrepresented and underserved students to advance equity and build a diverse future STEM workforce?
How can NASA attract K-12 students, especially those underrepresented and underserved, to STEM?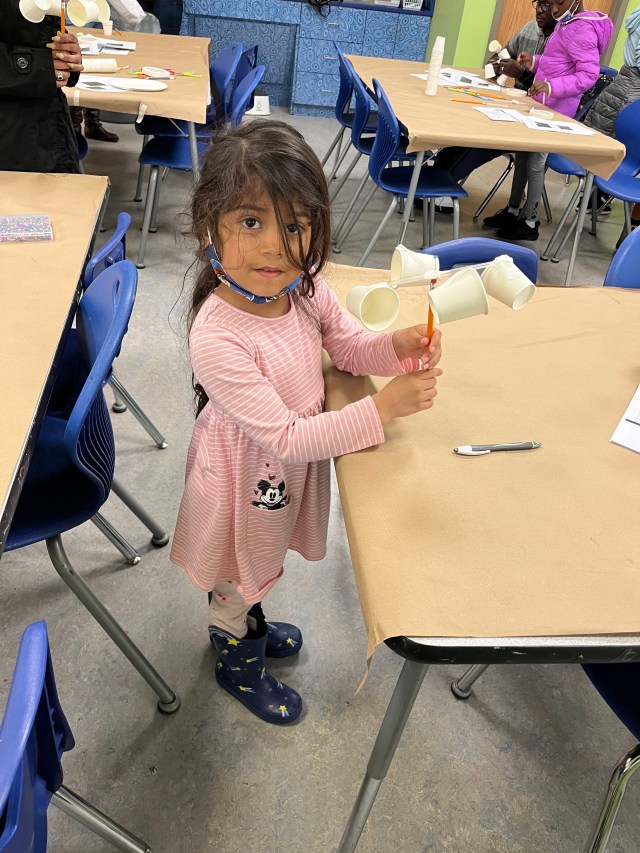 Learn More
Sign-up for the NASA EXPRESS Newsletter
Keep up with the latest NASA STEM happenings by subscribing to the NASA EXPRESS newsletter. Each weekly email features at-home activities to inspire learning and exploration. Find crafting ideas, science experiments with household items and videos to watch as a family. Updates on workshops, internships, contests, and student challenges are also included.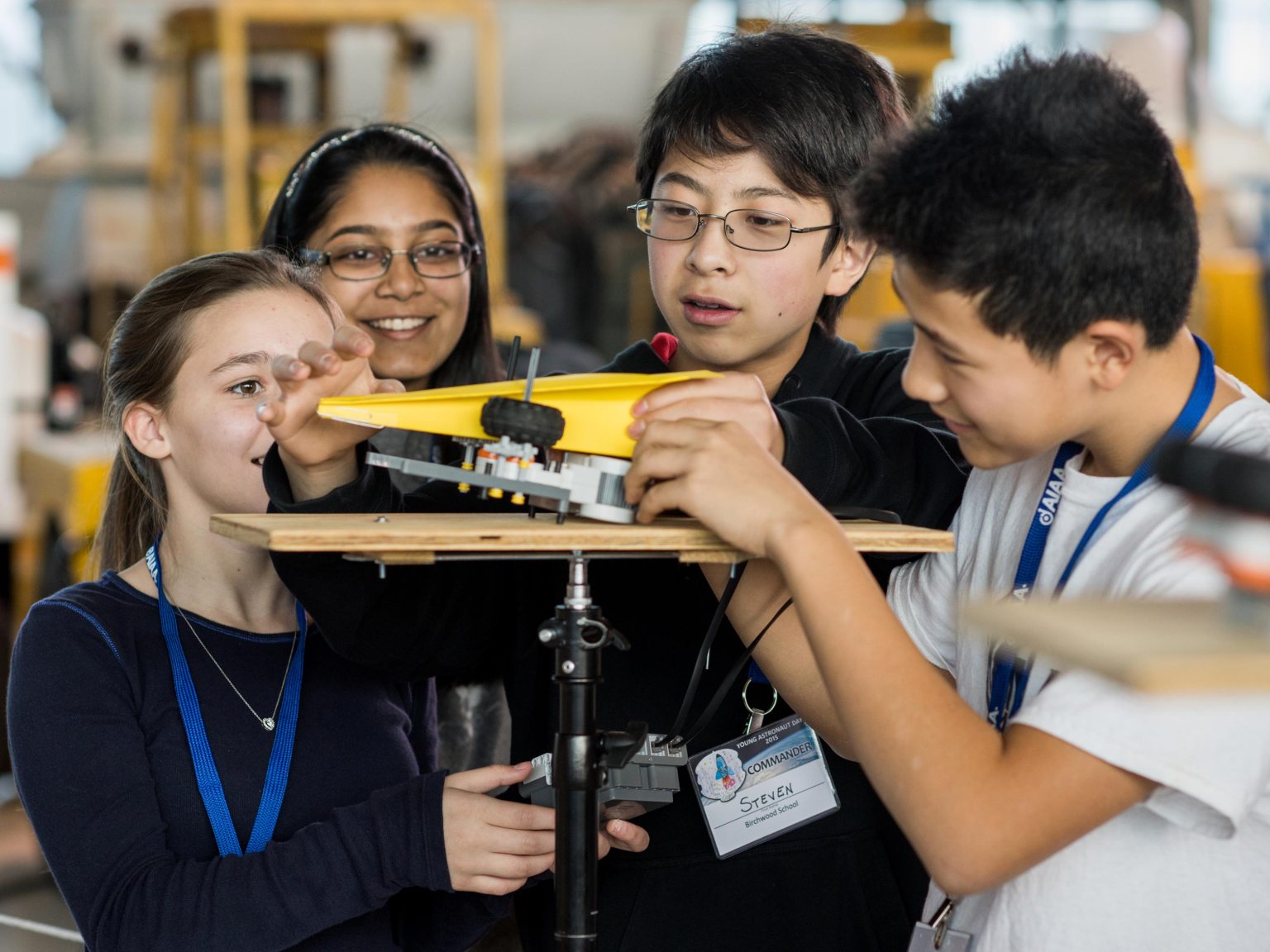 Reach
FY 2022 Participant numbers
By the Numbers
The NASA Office of STEM Engagement (OSTEM) investments encompass four projects: the Minority University Research and Education Project (MUREP), National Space Grant College and Fellowship Project (Space Grant), Established Program to Stimulate Competitive Research (EPSCoR) and the Next Generation STEM Project (Next Gen STEM). OSTEM collaborates with NASA mission directorates, including the Aeronautics Research Mission Directorate (ARMD), Exploration Systems Development Mission Directorate (ESDMD), Science Mission Directorate (SMD), Space Operations Mission Directorate (SOMD), and Space Technology Mission Directorate (STMD), and NASA centers and facilities, to maximize the agency's reach and impact.
In Fiscal Year 2022 (October 1, 2021 – September 30, 2022), 798K+ student, 78K+ educator and 333K+ other participants engaged in NASA STEM engagement activities and educational content.
Participants
NASA's Organizational Health & Performance Reach of STEM Engagement Metric
(FY 2022)
EPSCoR
NGS
MUREP
Space Grant
Other STEM Engagements
Totals
Participant Data
Total # of Student Participants
685
244281
21131
450865
81808
798770
Total # of Educator Participants
444
35305
7468
30459
4908
78584
Total # of Other Participants
0
178166
26840
127307
1058
333371
Participant Data Definitions:
Student Participants represent all students reached through STEM Engagement investments
Educator Participants represent all educators reached through STEM Engagement investments
Other Participants represent all others (non-students and non-educators) reached through STEM Engagement investments

NOTE: Over 333K "Other' Participants reported
Significant Awards
In Fiscal Year 2022, Space Grant, MUREP, and EPSCoR grantee and awardee institutions reported 3,613 peer-reviewed publications, technical papers and presentations representing opportunities for learners to contribute to NASA's aeronautics, space and science missions and work
Notably, 47 percent of the peer-reviewed and other technical publications were authored or coauthored by students.
NASA provided 10,085 internships, fellowships, research opportunities, educator professional development, challenges and other college/pre-college STEM engagement opportunities to 9,498 student and educator participants representing K-12 institutions and higher education institutions including 2-year, 4-year institutions and all Minority Serving Institution (MSI) classifications. These significant awards provided a total of over $43.9M in direct financial support to participants.
In these opportunities, 15.9 percent of participants identified as racially underrepresented* and 17.6 percent of participants identified as ethnically underrepresented**. Also, of the Agency's higher education internships and fellowship positions 41.5 percent were filled by women.
NOTE, underrepresented statistics for race and ethnicity exceeded the national averages for underrepresented students enrolled in STEM degree programs (per the National Center for Educational Statistics – https://nces.ed.gov)
*Underrepresented racial categories (American Indian or Alaskan Native; Black or African American; and/or Native Hawaiian or Pacific Islander)​​
** Underrepresented ethnicity (Hispanic or Latino)
Featured Partnerships
NASA collaborated across the STEM ecosystem through high-impact activities that complement its efforts to build a diverse future STEM workforce. These no-exchange of funds opportunities with industry and non-profits address mutually beneficial goals. In FY 2022, OSTEM supported 25 active national partnerships via Space Act Agreement and an additional 21 informal collaborations to share student content. This work resulted in over 7 million digital engagements including video views and product interactions.
NOGGIN – Nickelodeon's Digital Platform for Pre-K Students
NASA and NOGGIN collaborated on a series of Artemis themed videos and interactive games. These products are available on a free you-tube channel launched in late 2022.  The post popular clip is "My Best" which introduces students NASA trailblazers Guy Bluford and Katherine Johnson.  This award-winning video gained 1.6 million views.
LEGO Education – Build To Launch With LEGO Education and Artemis I
NASA partnered with LEGO Education to introduce students around the world to Artemis content and careers through the Build to Launch Series. This multi-part animated series with connected engineering content was used by over 4,000 educators during the promotional period.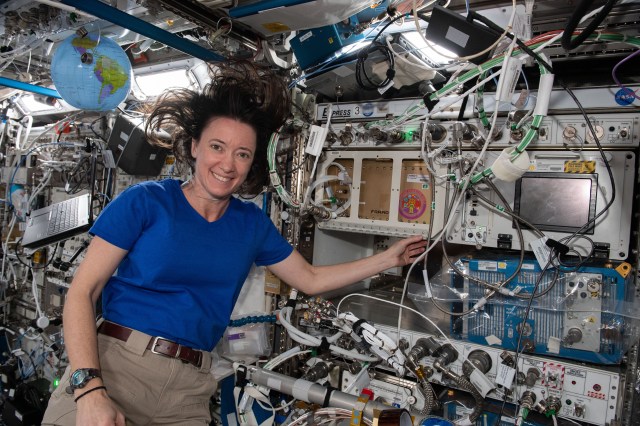 Girl Scouts of USA – Collaboration Moves Further Beyond Gravity
NASA and the Girl Scouts collaborated on "To the Moon and Back," to introduce participants to STEM careers and explore space themed badges and activities that connect to Artemis I. Girl Scouts awarded more than 80 Artemis flown Space Badges to students for their essays, which asked girls to imagine their own role in space exploration.