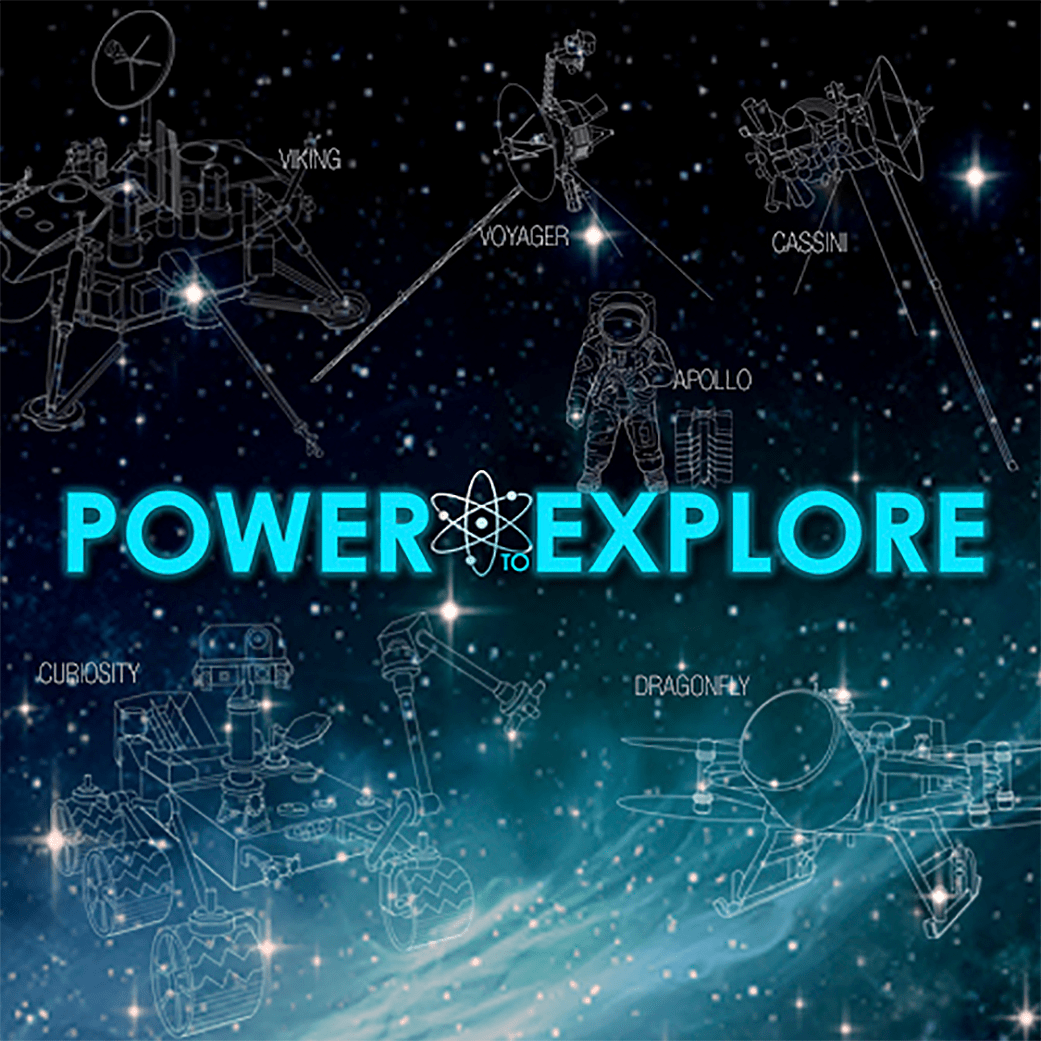 And 3, 2, 1…lift off! NASA has officially launched its second Power to Explore Student Challenge, calling on K-12 students in the United States to learn about Radioisotope Power Systems (RPS), and then design a new RPS-powered space mission that would energize their space exploration dreams. RPS is a type of nuclear "battery" that, for over 60 years, has enabled many spacecraft to explore some of the harshest, darkest environments, as well as the farthest reaches of our solar system.
The Power to Explore Student Challenge is part of NASA's efforts to engage students in space exploration and inspire interest in science, technology, engineering, and mathematics.
"Radioisotope Power Systems have enabled some of the most exciting science," said Thomas Zurbuchen, associate administrator for NASA's Science Mission Directorate. "They make it possible to explore the extreme environments of our solar system that cannot be reached by any other technology. I cannot wait to see what RPS-powered missions the students plan for the future of space exploration."
Entries are due by January 17, 2023 and will be judged in three grade-level categories: K-4, 5-8, and 9-12. Student entries, which are limited to 200 words, should address the mission destination and goals, and describe a unique "power," or quality the student has that can help the mission.
The grand prize winner from each grade category (3 winners total) will receive a trip for two to NASA's Glenn Research Center in Cleveland to learn about the people and technologies that power NASA missions. All participants will receive a digital certificate and an invitation to a virtual event with NASA experts where students will learn what powers the NASA workforce to dream big and explore. Fifteen national semifinalists in each grade category (45 semifinalists total) will receive a NASA RPS Prize Pack, and three national finalists in each grade category (9 finalists total) will receive a virtual session with a NASA RPS expert.
Judges Needed
NASA and Future Engineers are seeking volunteers to help judge the thousands of contest entries anticipated to be submitted from around the country. U.S. residents over 18 years old who are interested in offering approximately three hours of their time to review submissions should register to be a judge at: https://www.futureengineers.org/registration/judge/powertoexplore
For more information and challenge details, please visit RPS Power to Explore Challenge.
About the Challenge
The challenge is funded by the NASA Science Mission Directorate's RPS Program Office and managed and administered by Future Engineers under the direction of the NASA Tournament Lab, part of the Prizes, Challenges, and Crowdsourcing Program in NASA's Space Technology Mission Directorate.
Kristin Jansen
NASA Glenn Research Center