NASA Astronaut Victor J. Glover
Victor J. Glover was selected as a NASA astronaut in 2013 and is currently assigned as the pilot of NASA's Artemis II mission to the moon. He has previously served as the pilot of NASA's SpaceX Crew-1 mission to the International Space Station as part of Expedition 64.
Quick Facts
The California native holds a Bachelor of Science in General Engineering, a Master of Science in Flight Test Engineering, a Master of Science in Systems Engineering and a Master of Military Operational Art and Science.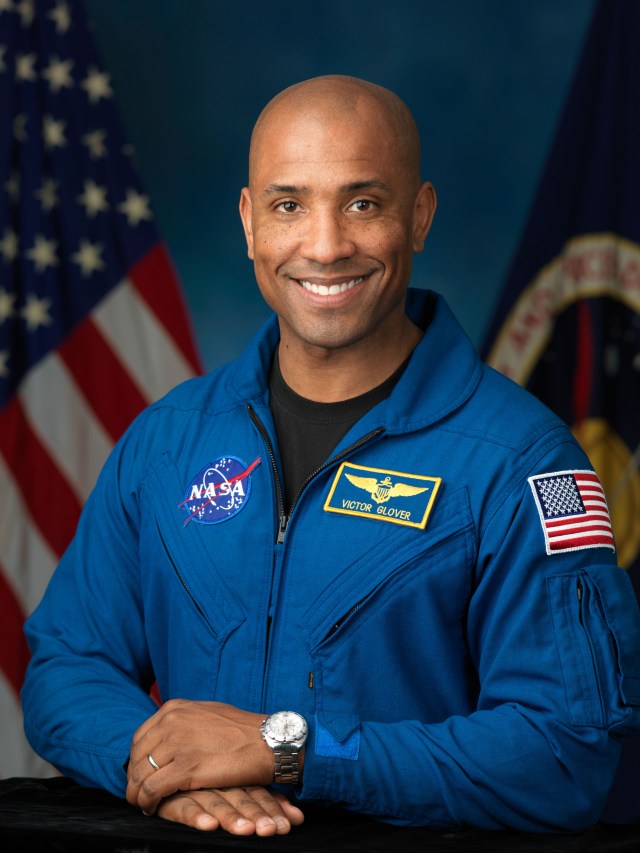 Glover is a Naval Aviator and was a test pilot in the F/A‐18 Hornet, Super Hornet and EA‐18G Growler. He and his family have been stationed in many locations in the United States and Japan and he has deployed in combat and peacetime. 
Glover accumulated 3,000 flight hours in more than 40 aircraft, over 400 carrier arrested landings and 24 combat missions.