International Space Station
The largest, most complex international construction project in space, the International Space Station, was designed and built by engineers thousands of miles apart on Earth — and assembled in space thanks to the daring of spacewalking astronauts. In 1998, the STS-88 crew aboard Endeavour conducted three spacewalks kickstarting the station's assembly sequence, attaching cables, connectors, and handrails to mate the two modules — Zarya and Unity — forming the embryonic orbiting laboratory. Spacewalking was the essential element that moved the incredible journey of orbital assembly, operations, and science from blueprint to reality. For more than 40 years, NASA astronauts have performed spacewalks outside the space station for maintenance and upgrades while wearing the Extravehicular Mobility Unit (EMU) spacesuit design that debuted during the Space Shuttle Program in the 1980s. Spacewalks are some of the most physically and mentally demanding tasks an astronaut can do, with each excursion typically six to eight hours in duration. Since station's inception, there have been more than 250 spacewalks at the laboratory in low Earth orbit, and that number grows every year as maintenance and discovery power on. 
Read More
NASA/Mike Hopkins
Low Earth Orbit
As the International Space Station enters its third decade, a new era of results is upon us as more than 20 years of experiments conducted on the orbiting laboratory yield scientific breakthroughs and establish a new low Earth orbit space economy with international partners and commercial providers. 
Soon, NASA will no longer rely on the Extravehicular Mobility Unit, or EMU, spacesuit design that debuted during the Space Shuttle Program in the 1980s for its spacewalking crews. Industry providers are contracted to design and build next-generation spacesuits that will protect and support astronauts as they reach iconic heights during forays in low Earth orbit for the space station, and those suits will benefit from cutting-edge technologies not yet available in decades past. More than 50 years of spacesuit expertise will inform the design modifications for the new suits as they get an upgrade for NASA's growing mission portfolio.
Read More
NASA
Artemis Missions
Artemis astronauts will don next-generation spacesuits built by commercial providers and tailored for the lunar environment, where they will complete innovative NASA missions searching for ice and other volatiles near the lunar South Pole. These intricately designed suits will incorporate new technologies in the portable life support system, or PLSS, and a pressure garment system that infuses human factors considerations so that the astronauts' "personal spaceships" allow them to move freely and efficiently, and with the least amount of effort possible, so they can focus solely on work tasks and scientific investigations without the hindrance of a bulky spacesuit. The new suits will be equipped with upgraded life support systems and innovative tools, enabling astronauts to maximize science and sample collection during moonwalks at Earth's 4.5-billion-year-old natural satellite.
Read More
NASA
Commercial Spacesuit Providers
NASA is partnering with commercial providers Axiom Space and Collins Aerospace to provide next-generation spacesuits perfectly suited to NASA's expanded mission portfolio. Expanding the commercial space services market is an important element of NASA's long-term goals of exploration in low Earth orbit and in deep space, including the Moon and Mars.
Latest Spacesuit News
Stay up-to-date with the latest spacesuit news from NASA's Extravehicular Activity and Human Surface Mobility Program.
History
Early Spacesuits
Early attempts at pressure suits stemmed from the recognition that piston engine aircraft using turbochargers were able to fly at altitudes that now posed new dangers for pilots.
As the agency began to plan for space exploration, NASA needed to transition from full-pressure suits to spacesuits, which were a significant step in protecting humans. 
Learn More

about Early Spacesuits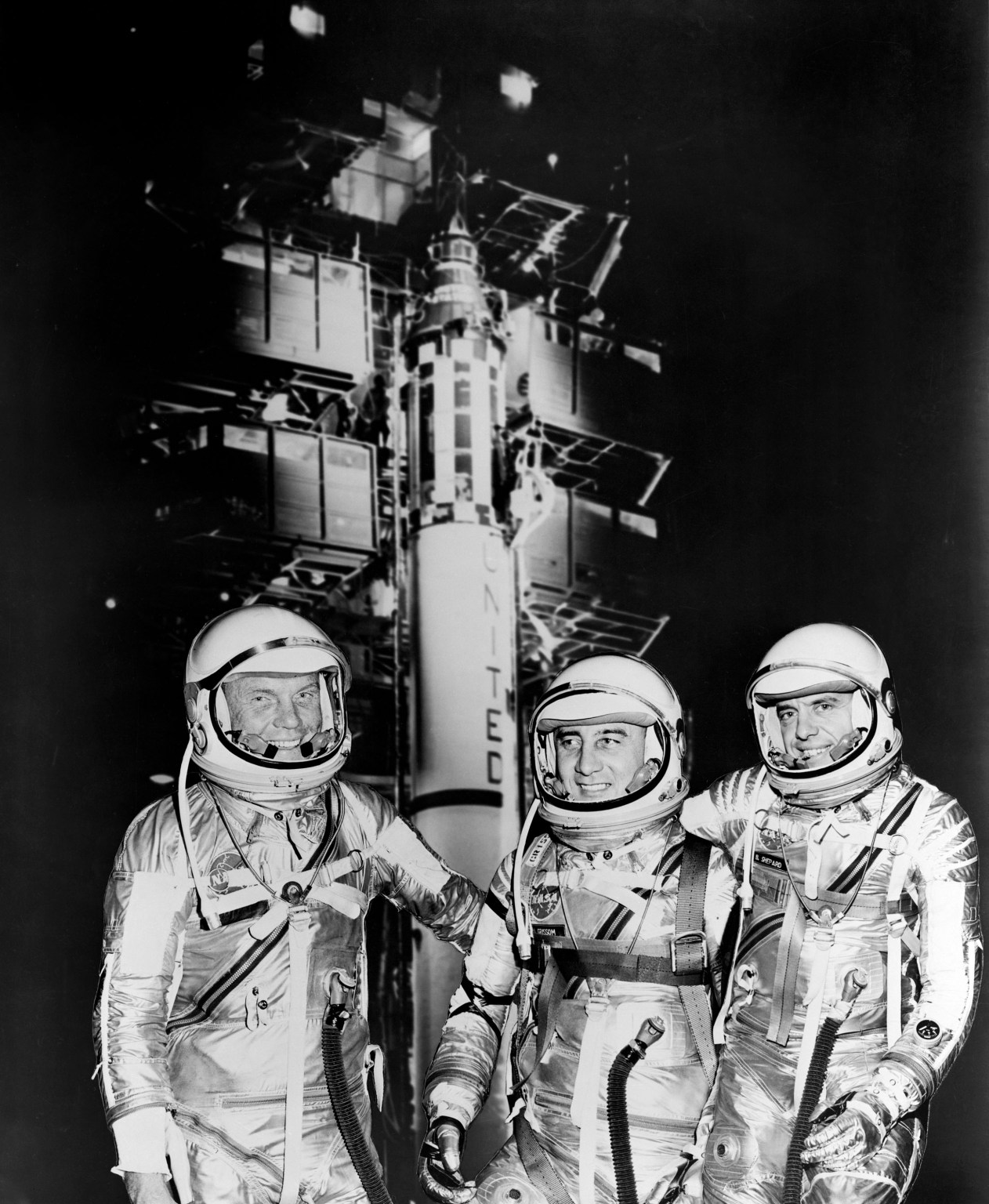 Podcasts
Learn more about NASA's spacesuits from Houston We Have a Podcast episodes.
Spacesuit Learning Resources