Creativity and curiosity are strongly tied to NASA's missions and vision. Many of the agency's public opportunities foster these traits by engaging students and educators. Participants of all ages and levels, from kindergarten to college, used their imaginations and enthusiasm to solve open innovation challenges related to science, technology, engineering, and mathematics (STEM) education in fiscal years 2021-2022.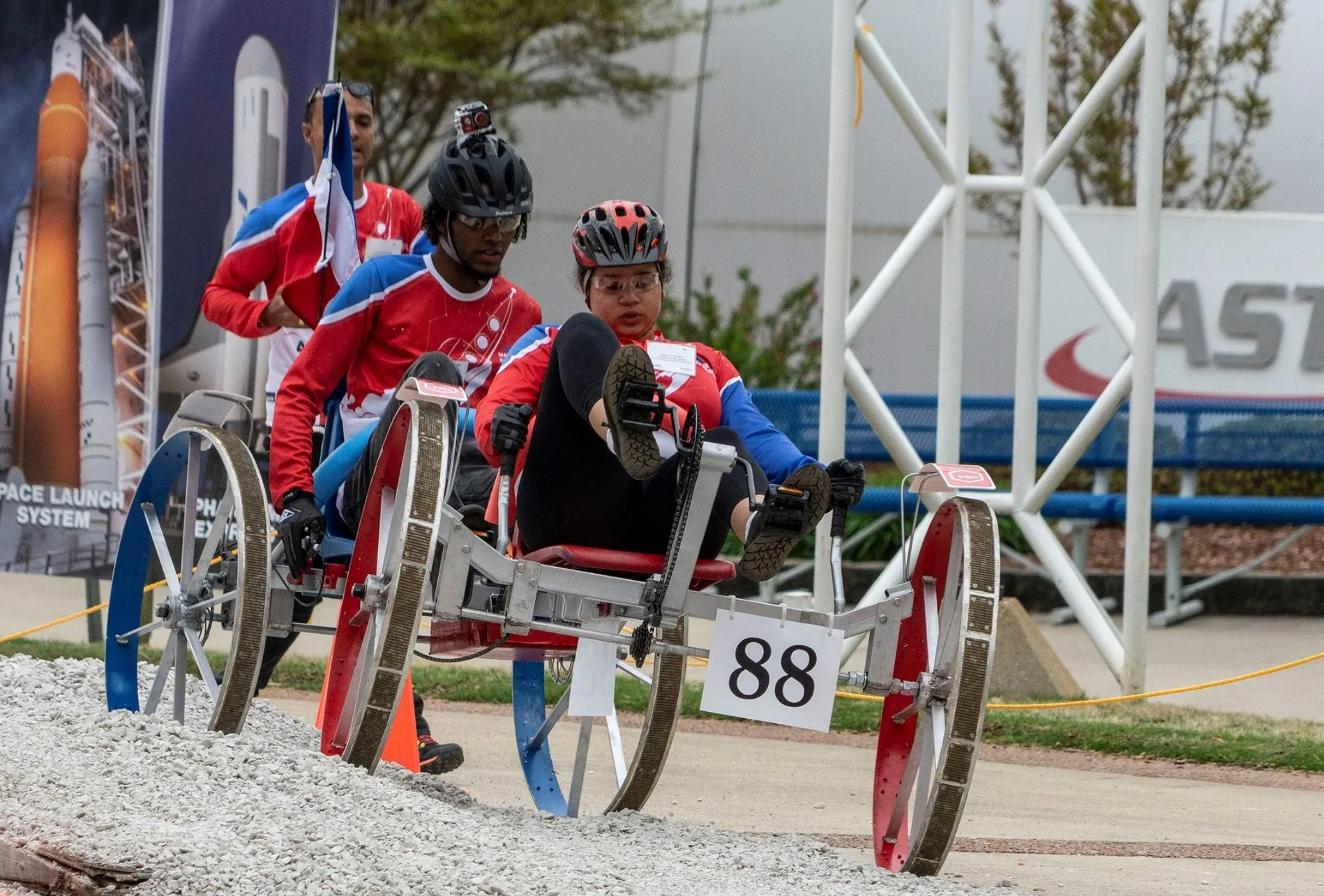 Editor's Note: An update to this story, Inspiring the Next Generation with Student Challenges and Learning Opportunities, was published on Nov. 13, 2023. The updated text revises the number of teams at the 2021 RASC-AL competition and the use of the stipend.
Creativity and curiosity are strongly tied to NASA's missions and vision. Many of the agency's public opportunities foster these traits by engaging students and educators. Participants of all ages and levels, from kindergarten to college, used their imaginations and enthusiasm to solve open innovation challenges related to science, technology, engineering, and mathematics (STEM) education in fiscal years 2021-2022.
Advancing and Encouraging Aerospace Careers
Multiple NASA programs partnered with Starburst Accelerator in Los Angeles to launch the 2022 Minority Serving Institutions (MSI) Space Accelerator Competition. This opportunity set out to engage underrepresented academic communities and help NASA make advancements in the areas of machine learning, artificial intelligence, and the development of autonomous systems. Three selected winning teams received $50,000 prizes and were enrolled in a 10-week accelerator program, operated by Starburst, to help them prepare to commercialize their proposals. The winning teams also participated in trainings with mentors at NASA's Jet Propulsion Laboratory in Southern, California.
"The goal is not only to invest in the best ideas from MSIs, but to diversify our supplier base in the long term," said former NASA Associate Administrator for Technology, Policy, and Strategy Bhavya Lal.
The 2021 Revolutionary Aerospace Systems Concept Academic Linkage (RASC-AL) Competition asked undergraduate and graduate teams to develop new, innovative concepts that could improve our ability to operate in space. The themes ranged from designing a habitat that can support a crew for 30 days at the lunar South Pole, to developing a Mars Ascent Vehicle (MAV) concept that can deliver a crew from the surface of Mars to a low Mars orbit, to designing architectures to visit Venus and Ceres.
Based on concepts outlined in their technical papers, sixteen university teams were selected to present at the 2021 RASC-AL Forum, receiving a $6,000 stipend each to help facilitate their participation. The winning teams from the forum, University of Puerto Rico – Mayagüez and University of Texas at Austin, received an additional travel stipend to present their respective concepts, Discovery and Endeavour – Ceres Interplanetary Pathway for Human Exploration and Research (DECIPHER) and Regolith-Volatile Extraction and Return Expedition (ReVERE), at the AIAA ASCEND aerospace conference.
Students in grades 6-12 participated in NASA's TechRise Student Challenge, in which teams worked together to design and build science and technology experiments ahead of suborbital flight tests. In the first challenge, students submitted ideas for experiments that would work on a suborbital rocket with a few minutes of microgravity or a high-altitude balloon with exposure to Earth's atmosphere and planetary views. In the second challenge, the teams focused solely on high-altitude balloon experiment ideas. Across both years, 117 teams of approximately 1,100 students total were selected to win the challenge, which offered hands-on insight into the design and test process used by NASA-supported researchers.
Artemis Student Challenges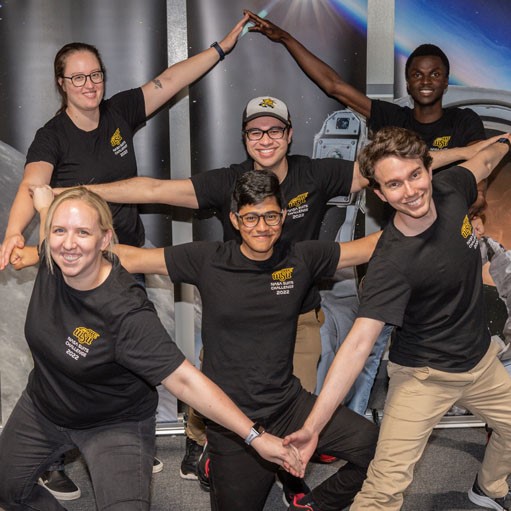 The annual Spacesuit User Interface Technologies for Students (SUITS) Challenge asks U.S. undergraduate and graduate students to design and create spacesuit information displays within augmented reality (AR) environments. During a moonwalk, astronauts will rely on a variety of assets, including their spacesuits, life support systems, geology tools, power systems, and more. An AR display as part of the spacesuit could transform astronauts' ability to live and work in space by providing data on their assets, potentially enhancing performance, workload, and situational awareness. The students' contributions will aid the work of NASA's Human Interface Branch, which supports the agency's human spaceflight programs, including Artemis, the International Space Station, and commercial partner programs.
The Lunabotics Challenge is an opportunity for teams of U.S. university students to engage with the systems engineering process by designing, building, and operating a lunar robot. The teams also conduct public outreach, submit systems engineering papers, and demonstrate their work to a NASA review panel. This challenge is designed to pursue innovations that could be applied to future NASA missions, including Artemis. Awards include scholarship funds, with the top prize of $5,000 awarded to the University of Alabama team in 2022.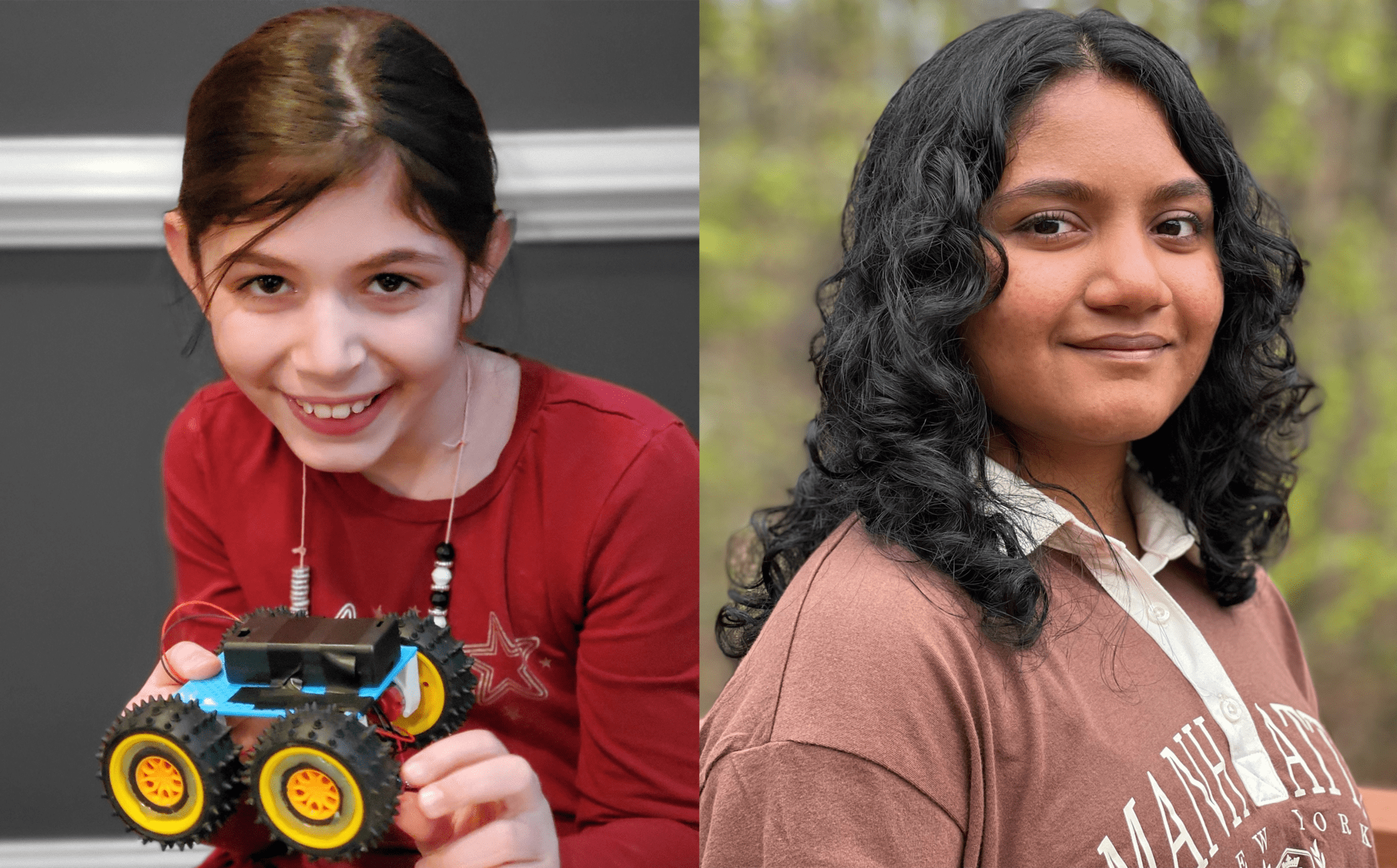 Two Lunabotics Jr. Challenges also took place in 2022 with separate divisions for grades K-5 and grades 6-12. One national winner from each grade division was selected from approximately 2,300 submitted designs. The prize for the two winners was a virtual discussion for their classrooms with Janet Petro, the director of NASA's Kennedy Space Center in Florida.
The Breakthrough, Innovative, and Game-changing (BIG) Idea Challenge taps into the ingenuity of undergraduate and graduate students to help advance capabilities and technologies that could support future NASA missions. Students gain real world experience by incorporating their coursework into aerospace design concepts and working in a team environment. In 2021, teams tackled the challenge of lunar dust and designed, built, and tested their solutions in a simulated lunar environment using nearly $1 million in funding across all teams from NASA and National Space Grant College and Fellowship consortia. The top prize Artemis Award went to Washington State University, whose concept uses a liquid cryogen spray bar and a handheld sprayer to clean dust from spacesuits.
Every fall, NASA's Student Launch accepts proposals from U.S. students from middle school to higher education to participate in a hands-on competition to design, build, launch, and fly payloads and components on high-power rockets in support of NASA research. The challenge that launched in Fall 2022 concluded in April 2023 with the launch of more than 40 rockets, each carrying a scientific payload nearly one-mile-high above ground level.
"As a young woman, it's important to be seen leading a team, managing resources, and meeting critical deadlines with NASA," said Sindhu Belki, an aerospace engineering major from the University of Alabama. "I'm glad NASA provides this opportunity to be a role model to girls and women interested in space exploration."
Both high school and higher education students participated in the Human Exploration Rover Challenge, an annual competition that asks students to engineer and test human-powered vehicles designed to drive on otherworldly surfaces. Teams competed based on navigating a half-mile obstacle course, conducting mission-specific task challenges, and completing safety and design reviews with NASA engineers. The 2023 competition, which opened in August 2022, included student teams from 16 states, the District of Columbia, and Puerto Rico, as well as several international teams. Escambia High School of Pensacola, Florida, and University of Alabama in Huntsville placed first in their divisions.
"By operating within real-world constraints, students gain authentic knowledge to better imagine and develop innovative technologies which could be used in future NASA missions," said Kevin McGhaw, Director, NASA's Office of STEM Engagement Southeast Region.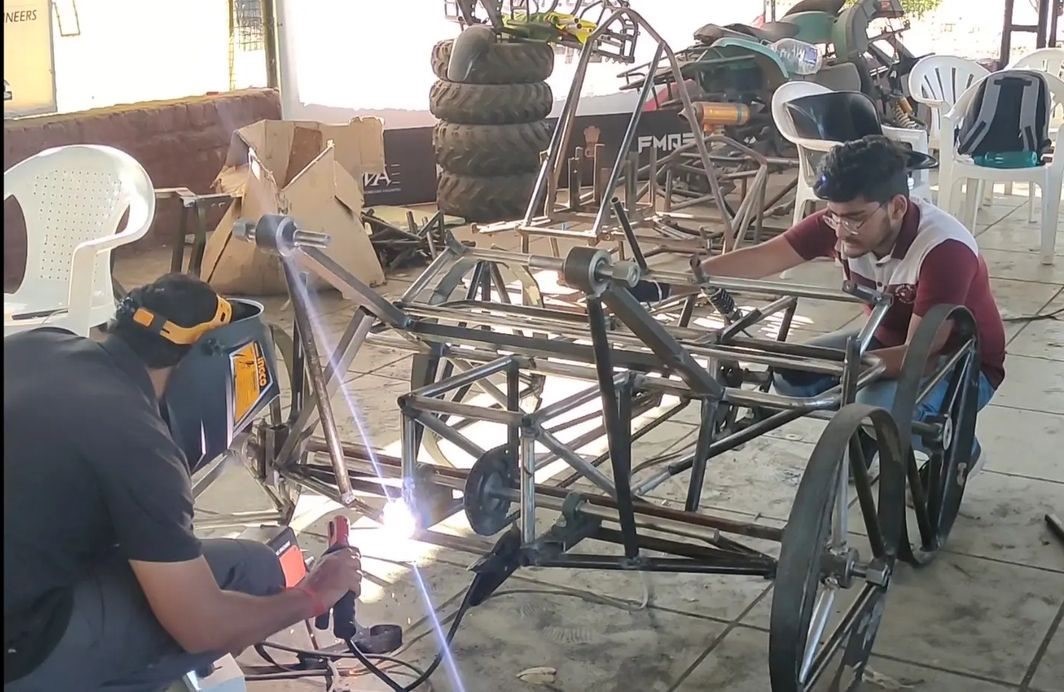 Storytelling for Science and Space
The NASA Earth Science in Action Comic Strip Contest invited high school students and the general public over 18 years old to use their artistic abilities to tell Earth science success stories from three story prompts. Each of the prompts highlighted how NASA's satellite data supported communities and ecosystems at risk. The contest was designed to inspire participants and readers to learn how NASA Earth science makes a difference to communities around the world. The winners received publicity and recognition from the SciArt Exchange and NASA.
The future of space exploration is in good hands."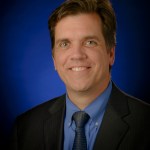 Mike Kincaid
Associate Administrator for the NASA Office of STEM Engagement
The first and second Power to Explore Student Writing Challenges were open to K-12 students in fiscal years 2021 and 2022 to encourage students to learn more about Radioisotope Power Systems (RPS). The first challenge asked students to learn how RPS provide power at the extremes of our solar system, then to celebrate their own unique power, with 30 total winning essays. The second challenge asked students to dream up a new RPS-powered space mission based on their research. Out of 45 semifinalists, three finalists in each grade category (K-4, 5-8, 9-12) were invited to discuss their mission concepts with a NASA scientist or engineer during an exclusive virtual event. From the finalists, three winners were selected from each category.
The Artemis Moon Pod Essay Contest sought creative concepts from K-12 students describing an imagined journey to the Moon – including their crew and the technology they would leave on the lunar surface to help future astronauts. Nearly 14,000 students competed, with three grand prize winners in each of the grade categories (K-4, 5-8, 9-12) winning a trip to view the Artemis I launch at NASA's Kennedy Space Center in Florida.
"I can't tell you how inspiring and energizing it's been to read these essays and see the students' enthusiasm and creativity in action," said Mike Kincaid, NASA's associate administrator for the Office of STEM Engagement. "The future of space exploration is in good hands."