A Robonaut is a dexterous humanoid robot built and designed at NASA Johnson Space Center in Houston, Texas. Our challenge is to build machines that can help humans work and explore in space. Working side by side with humans, or going where the risks are too great for people, Robonauts will expand our ability for construction and discovery. Central to that effort is a capability we call dexterous manipulation, embodied by an ability to use one's hand to do work, and our challenge has been to build machines with dexterity that exceeds that of a suited astronaut.
Quick Facts
Robonaut 2, or R2, in 2011 became the first humanoid robot in space.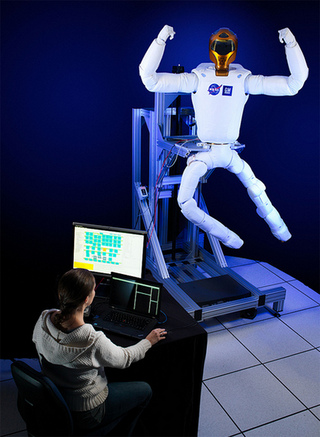 Robonaut 2 was initially deployed as a torso-only humanoid restricted to a stanchion. The R2 mobility platform was added in 2014, augmenting R2 with two new legs for maneuvering inside the ISS.
Work on the first Robonaut began in 1997. The result was R1, a human-like prototype of a robot that could perform maintenance tasks or be mounted on a set of wheels to explore the surface of the moon or Mars.
A Space Act Agreement was signed in 2007 to allow GM and NASA to pool resources and work together on the next-generation Robonaut.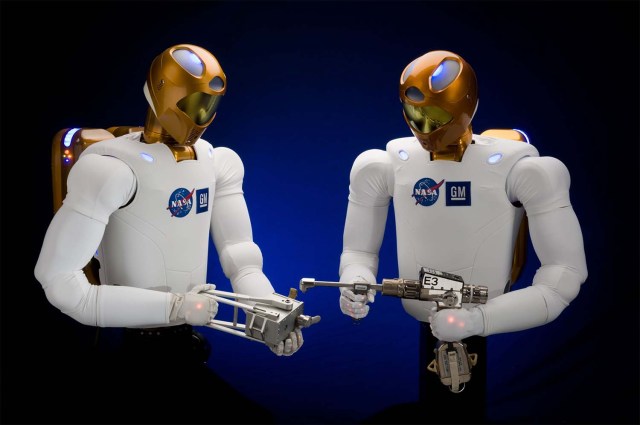 Each arm boasts 7 degrees of freedom and the strength to hold 20 pounds in any pose in Earth's gravity.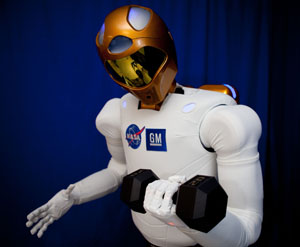 R2 thinks with its stomach – literally. With its head full of cameras, the only place with enough room for a brain is
the robot's torso.
Robonaut STS-133 Trailer
Features
Explore NASA's feature articles about Robonaut 2.