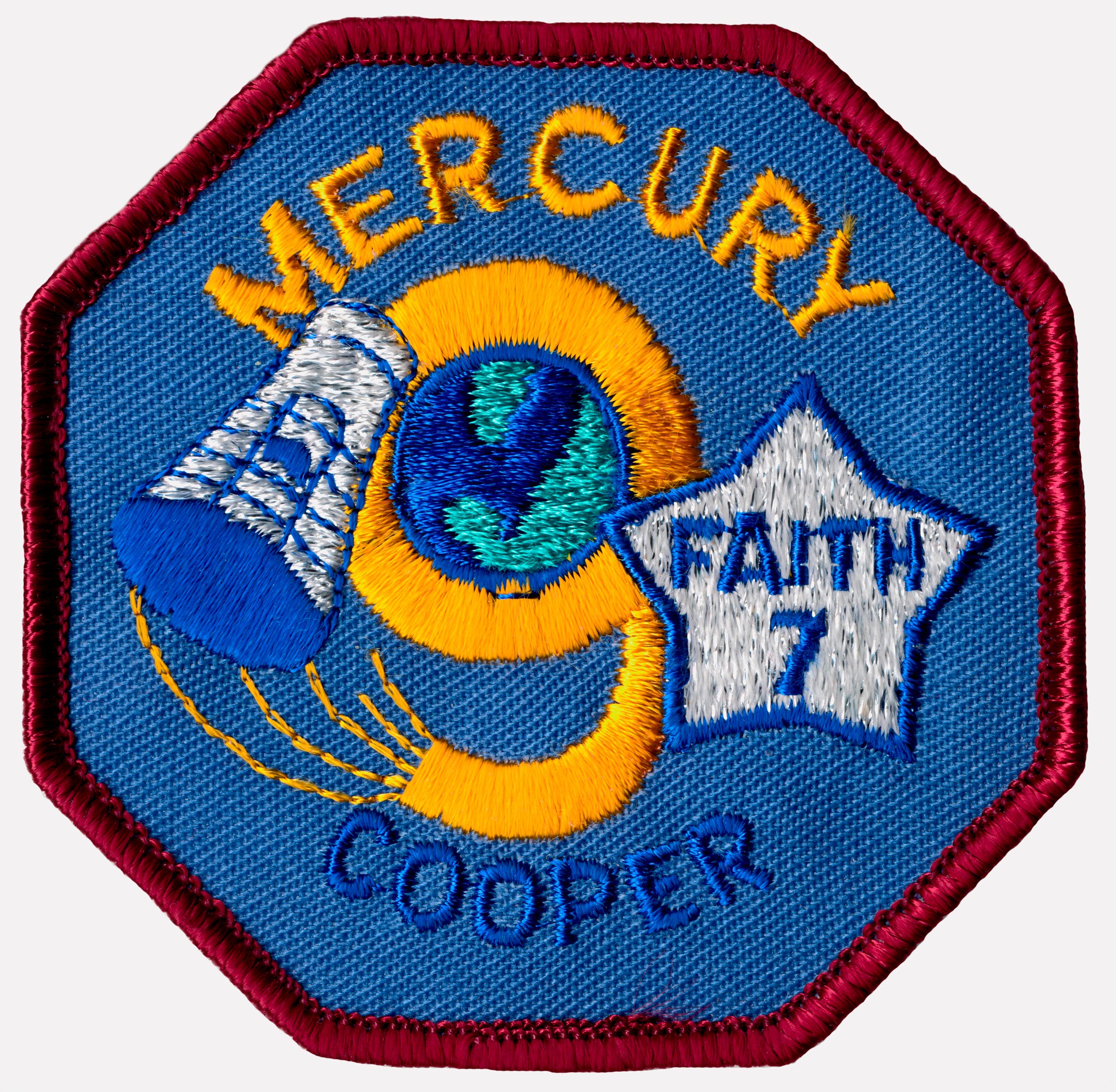 Mercury-Atlas 9: Faith 7
For the final crewed mission of Project Mercury, astronaut Gordon Cooper completed 22 orbits around the Earth, splashing down in the Pacific Ocean.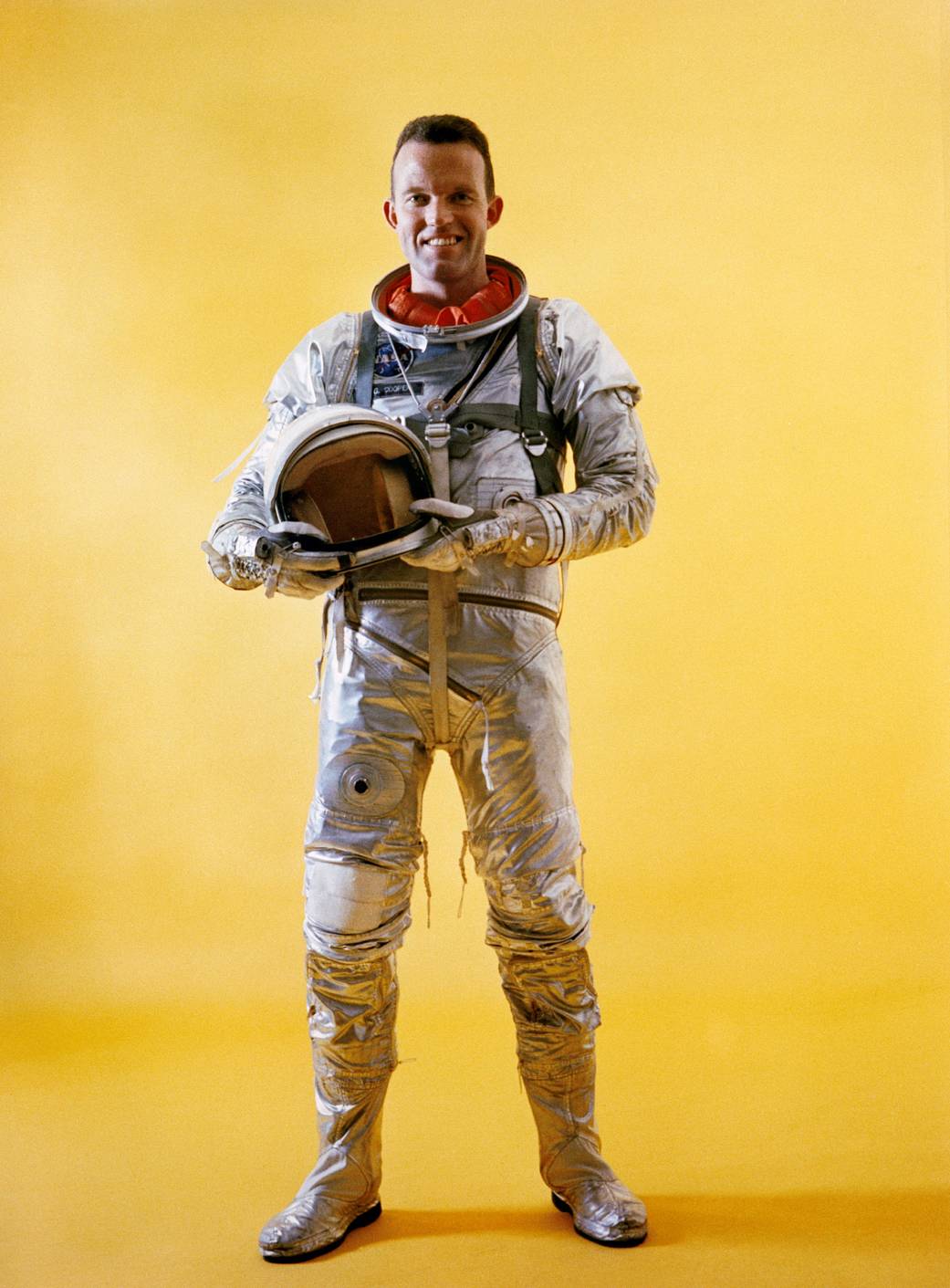 Mission Facts
Mission: Faith 7
Launch Pad: LC-14
Vehicle: Atlas (9)
Crew: L. Gordon Cooper, Jr.
Payload: Spacecraft No. 20, Launch Vehicle Number 130-D
Mission Objective
Manned 1 day mission in orbit.
Orbit
Altitude: 165.9 by 100.3 statute miles
Orbits: 22.5
Period: 88 minutes, 45 seconds
Duration: 1 Day, 10 hours, 19 minutes, 49 seconds
Distance: 546,167 statute miles
Velocity: 17,547 miles per hour
Max Q: 974 psf
Max G: 7.6
Launch
May 15, 1963
Mission Highlights
The mission was successful. Total time weightless was 34 hours, 3 minutes, 30 seconds.
Former Astronauts
L. Gordon Cooper, Jr.
Colonel Cooper was selected as a Mercury astronaut in April 1959. He piloted the "Faith 7" spacecraft which concluded the operational phase of Project Mercury. Cooper served as command pilot of the Gemini 5 mission. He served as backup command pilot for Gemini 12 and as backup commander for Apollo X. Colonel Cooper logged 222 hours in space. He retired from the Air Force and NASA in 1970.
More about Gordon Cooper, Jr.
Fifty-five Years Ago, Faith 7 Closes Out Project Mercury
Project Mercury was America's first human space flight program. The Space Task Group at Langley Research Center in Virginia initiated…
Read the Story