Center Director Janet Petro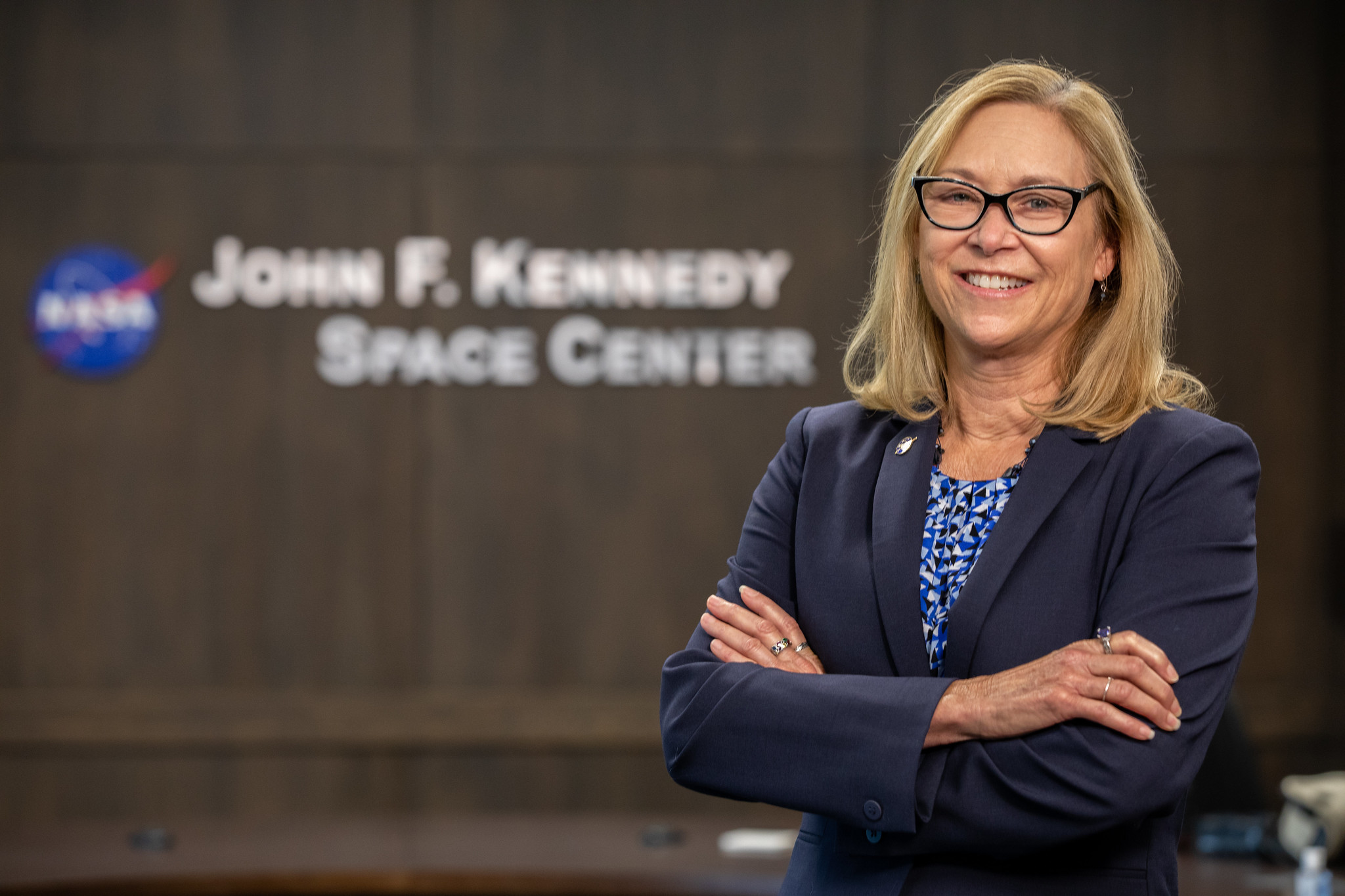 NASA/Cory Huston
Welcome! I invite you to explore our website and learn more about the mission and the people of NASA's Kennedy Space Center in Florida.
For decades, Kennedy has been synonymous with space exploration. We launched missions that first sent humans to the Moon, enabled the assembly and long-term use of the International Space Station, and offered revolutionary insight into Earth, our neighboring planets, and our solar system. As we step into the Artemis era, Kennedy is once again playing a pivotal role. We face a world of possibilities that await humankind as we return to the Moon and set our sights on Mars.
Kennedy proudly remains the agency's main launch site as well as the nation's premier spaceport. Working with more than 90 commercial partners and engaging in nearly 250 partnership agreements, our mission is to provide continuous access to space using the same creativity and innovation that have become the hallmark of our agency.
The regular cadence of launches from the Space Coast is a testament to the success of our transformation from a government-only facility to the world's leading spaceport. But our work isn't finished. We are looking ahead to a future with a robust space economy in low Earth orbit – as well as on and around the Moon. Kennedy is positioning itself to continue providing the highest level of support to this growing demand.
Our history is full of impressive accomplishments, and behind each of them are the people of Kennedy. Today's workforce continues embracing the ambitious goals ahead of us and lends their passion and perseverance to the NASA mission. They are the reason Kennedy has ranked among the Best Places to Work in Federal Government for five years in a row, proving that this center truly has the best of the best. Together, we are launching humanity's future.