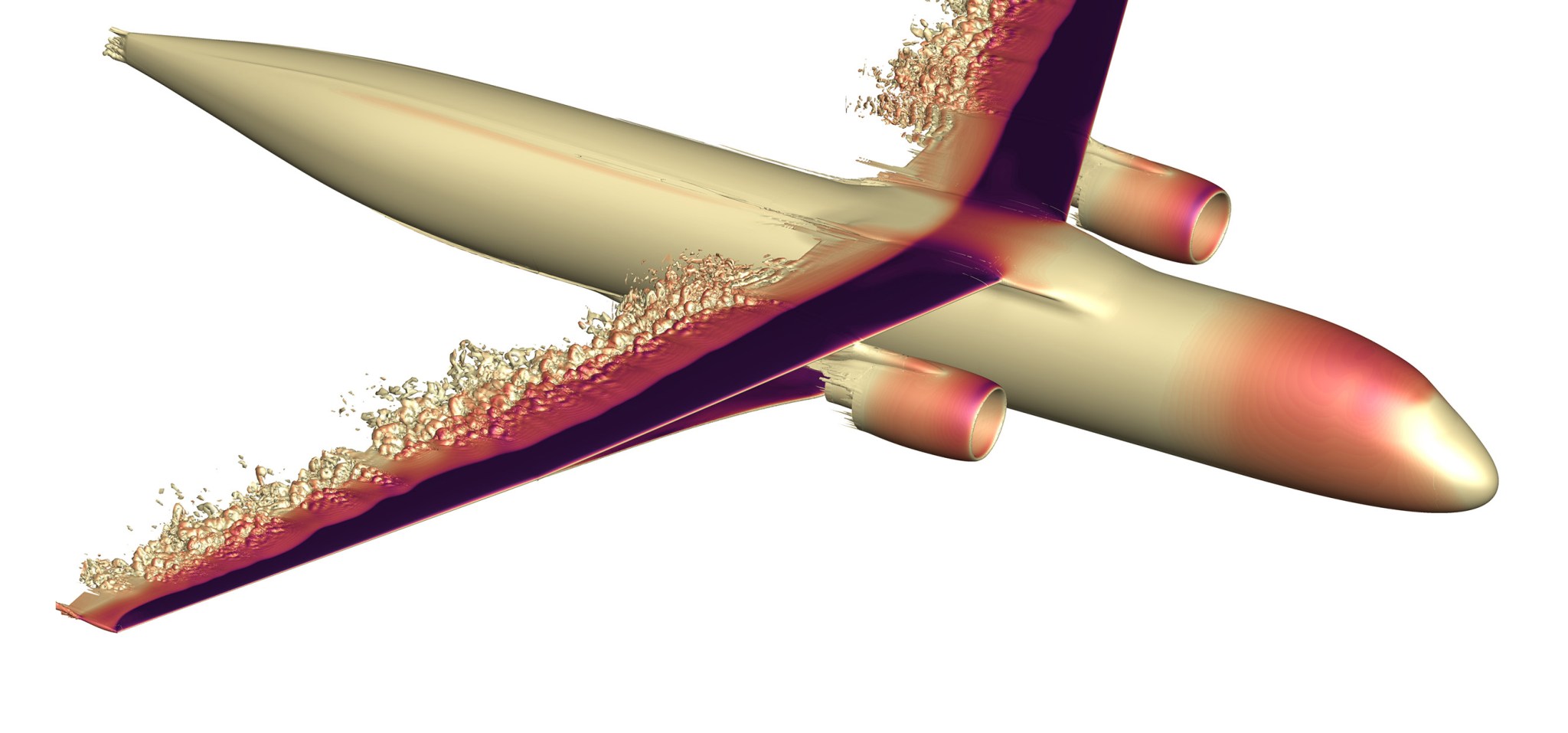 NASA / Oliver Browne
No, it's not hypermodern art. This image from a simulation generated by NASA's high-performance computers, shows a Transonic Truss Braced Wing (TTBW) aircraft concept being tested in a virtual wind tunnel, showing how its wings interact with the air around them.
In this case, the dark red area along the front of the wing represents higher-speed airflow as the TTBW's wings, which are thinner than those of today's commercial airliners, pierce the air. The tan-colored area shows the relatively smooth wake generated by the aerodynamic wings.
A TTBW aircraft produces less drag due to its longer, thinner wings supported by aerodynamic trusses. In flight, it could consume up to 10% less jet fuel than a standard airliner.
In January, NASA selected a TTBW concept from The Boeing Company for its Sustainable Flight Demonstrator project.
To learn more about this supercomputing project, check out this link.