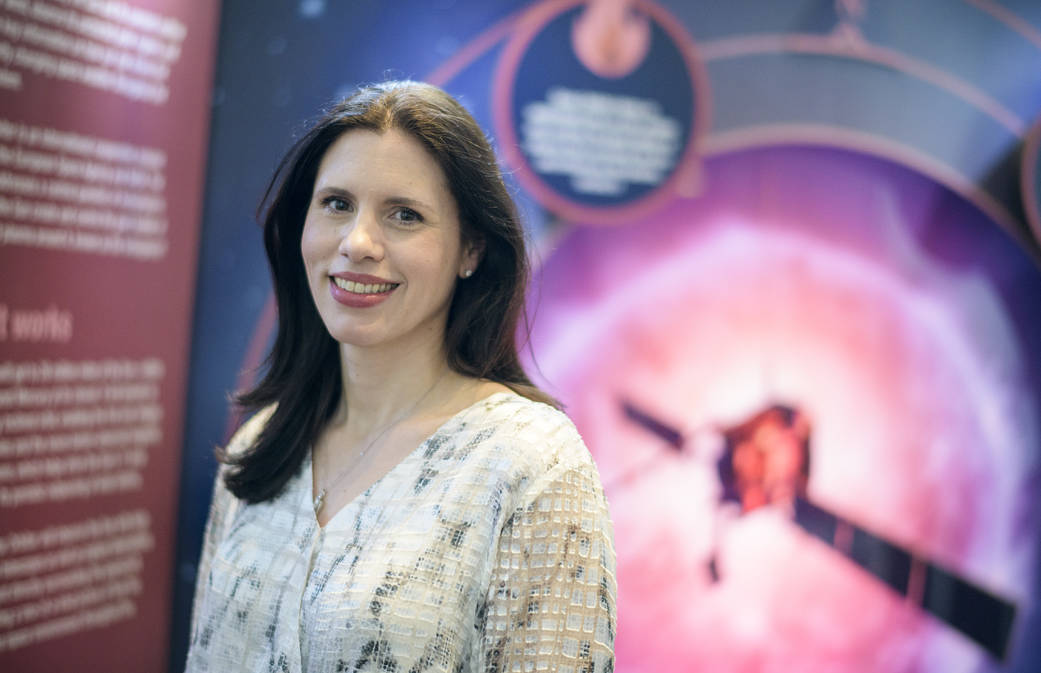 "When I started at Headquarters, I worked on slide design. Presentation work. All I was doing was formatting Powerpoint. That was it.
"But the lady I was grouped with — Mary Pat Hrybyk-Keith — she really coached me on what NASA is all about. She told me, 'Put your foot in the door. Show them what you can do.' And she was so right.
"I think that's the mistake that a lot of younger people make. They want this perfect job right away. It's definitely not that way. Most of the time, you get a job just to get a job. You have to get your foot in the door. So I did that here. I started showing them different things that I could do. They would ask me for something for a chart and I would give them an illustration in Photoshop. I wanted to show them that I could make photo-realistic, scientific illustrations. And slowly over time, I did that. I worked a lot of extra hours. And now, I'm not just formatting words and pictures on a slide anymore.
"The job just got better and better and better. I've just had door after door open up for me. I have a lot of clients who let me try exciting, new things. I constantly feel like I'm refreshed and invigorated and excited. I don't know how many people can say, 'I want to go home and keep working on this!'"
— Jenny Mottar, Art Director for NASA Science, NASA Headquarters
Image Credit: NASA / Joel Kowsky
Interviewer: NASA / Thalia Patrinos