NASA Astronaut Jasmin Moghbeli
Jasmin Moghbeli was selected as a NASA astronaut in 2017. Moghbeli launched to the International Space Station as Commander of NASA's SpaceX Crew-7 mission aboard a SpaceX Crew Dragon spacecraft on August 26, 2023 and successfully docked on August 27, 2023.
Quick Facts
The New York native earned a Bachelor of Science degree in Aerospace Engineering with Information Technology at the Massachusetts Institute of Technology and a Master of Science in Engineering Science degree in Aerospace Engineering from the Naval Postgraduate School.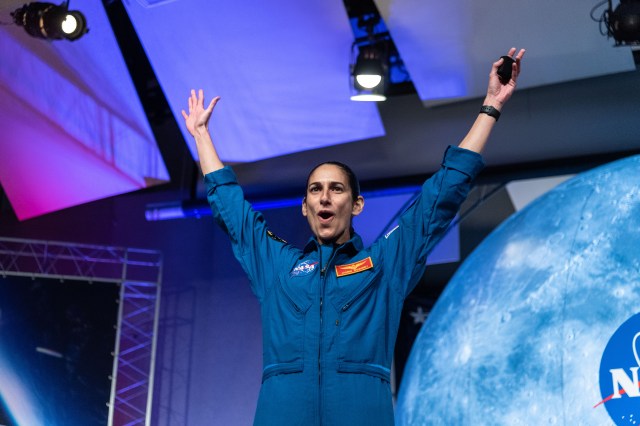 Moghbeli, an AH-1W Super Cobra pilot and Marine Corps test pilot, has over 150 combat missions and 2,000 hours of flight time in over 25 different aircraft.
She earned her wings of gold as a Naval Aviator in 2008.