NASA's Earth Science Division is organized around four programmatic areas: flight, research, applied sciences, and technology. Together these areas include programs and projects that are responsible for conducting and sponsoring research to advance scientific understanding of Earth as a system, collecting and disseminating new observations, developing new technologies and computational models, and building the capacity to develop innovative applications of Earth science observations and research results.
Featured Programs, Projects, and Missions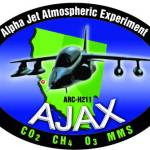 Alpha Jet Atmospheric Program
Unlike most NASA atmospheric airborne research missions, NASA's flexible relationship with the aircraft provider allows Ames Research Center to collect data on a regular basis over multiple seasons, which complements surface and tower-based observations collected elsewhere in the region.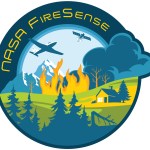 FireSense
FireSense is a NASA-wide effort to bring together data, technology, research, flights, aeronautics, innovation, applications to create the next generation of tools and science-informed capabilities for wildfire adapted communities and to enable society to live sustainably with wildland fires.
Asia-AQ
Airborne and Satellite Investigation of Asian Air Quality (Asia-AQ) is conducting airborne sampling across four locations in collaboration with local partners, to improve understanding of the factors controlling local air quality across Asia through multi-perspective observations and modeling.
ABoVE
ABoVE is a field campaign being conducted in Alaska and Western Canada, broadly focused on gaining a better understanding of the vulnerability and resilience of Arctic and boreal ecosystems to environmental change in western North America, as well as providing the scientific basis for informed decision-making to guide societal responses at local to international levels.
SaSa
The Student Airborne Science Activation (SaSa) program selects highly motivated early-career undergraduates at eligible universities to participate in an 8-week summer research experience covering different topics such as basic remote sensing principles, basic atmospheric thermodynamics, atmospheric stability, and data analysis.