Reliable Robotics
When autonomous air taxis and cargo delivery vehicles fly above neighborhoods, safe operations will depend on their ability to detect and avoid other aircraft and obstacles.
As part of the agency's broad portfolio of work on Advanced Air Mobility, NASA researchers visited the Mountain View, California headquarters of industry partner Reliable Robotics in late February to observe flight testing. The NASA team collected data from multiple sources for analysis including Federal Aviation Administration (FAA) primary surveillance radar data. This data may be used in detect and avoid systems that would support future autonomous flight in the advanced air mobility system.
The test involved Reliable Robotics flying its Cessna 172 Skyhawk and 208 Caravan aircraft from San Martin Airport in San Martin, California in preselected flight paths between Marina and Stockton, California. The NASA team worked with FAA radar engineers, the Oklahoma University Advanced Radar Research Center, Reliable Robotics, NASA's Armstrong Flight Research Center in Edwards, California and NASA's Ames Research Center in Silicon Valley, California to collect all data from the flight tests. Data from at least eight sources including aircraft, radar, and weather were integrated for analysis as a foundation for future research.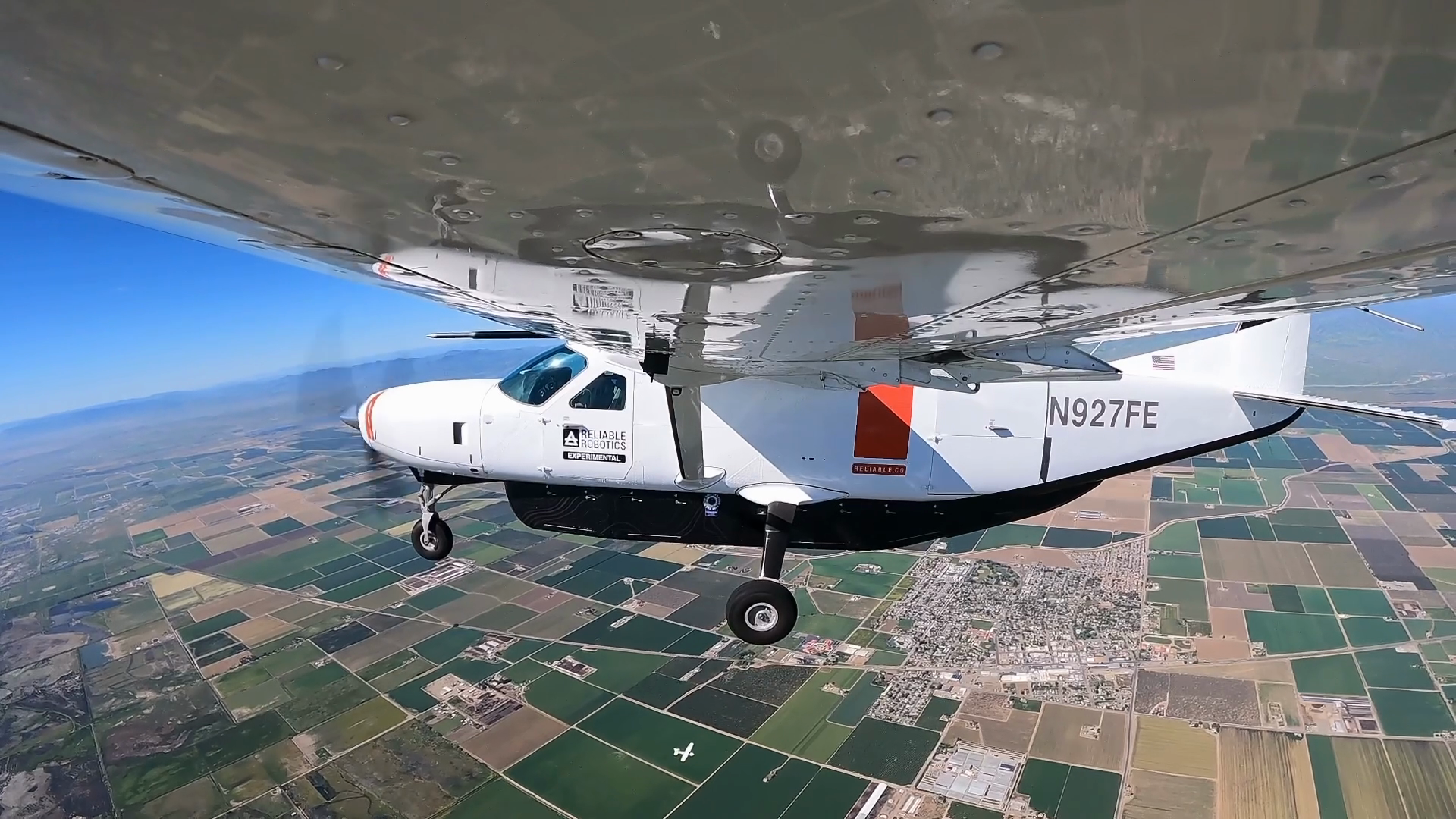 Reliable Robotics
Under current FAA operating rules, all pilots are required to physically see and avoid other aircraft from inside the cockpit. Autonomous, or self-flying aircraft without human pilots will need onboard sensor capabilities such as radar, light, acoustic, or a combination of these sensor types to ensure flight safety. The data and analysis from this testing will help researchers understand if primary radar can be used for detect-and-avoid systems to satisfy the rule's safety intent.
"We appreciate the close collaboration with the FAA and Reliable Robotics to collect meaningful data from flights to improve our collective understanding of using radar for detect and avoid," said Brad Snelling, NASA Advanced Air Mobility National Campaign's chief engineer for partner activities. "These landmark flights will help the entire Advanced Air Mobility industry further their understanding about how future use of primary surveillance radar data could enhance aviation safety."
No clear certification or operating rules for detect and avoid systems have been established or finalized for Advanced Air Mobility, but if refined and validated, such a model could be trusted and depended on by both industry and regulators to inform safe flight operations.
Reliable Robotics
"We believe high-quality primary surveillance radar data can save lives today," said Robert Rose, co-founder and CEO of Reliable Robotics. "We are honored to partner with NASA on a campaign focused on making the airspace safer for everyone."
NASA seeks to combine this research with other data and complete the model and report to share with the FAA. The NASA research should be available to the public by the fall of 2023.
The analysis will complete a segment of Advanced Air Mobility research by NASA's National Campaign team which focused on addressing several problems that must be solved for industry to operate safely and effectively. Other efforts included virtual tabletop exercises to plan for an automated airspace, testing real-time communications with surrogate vehicle flights in Texas, and developing potential flight paths in an air taxi simulator.