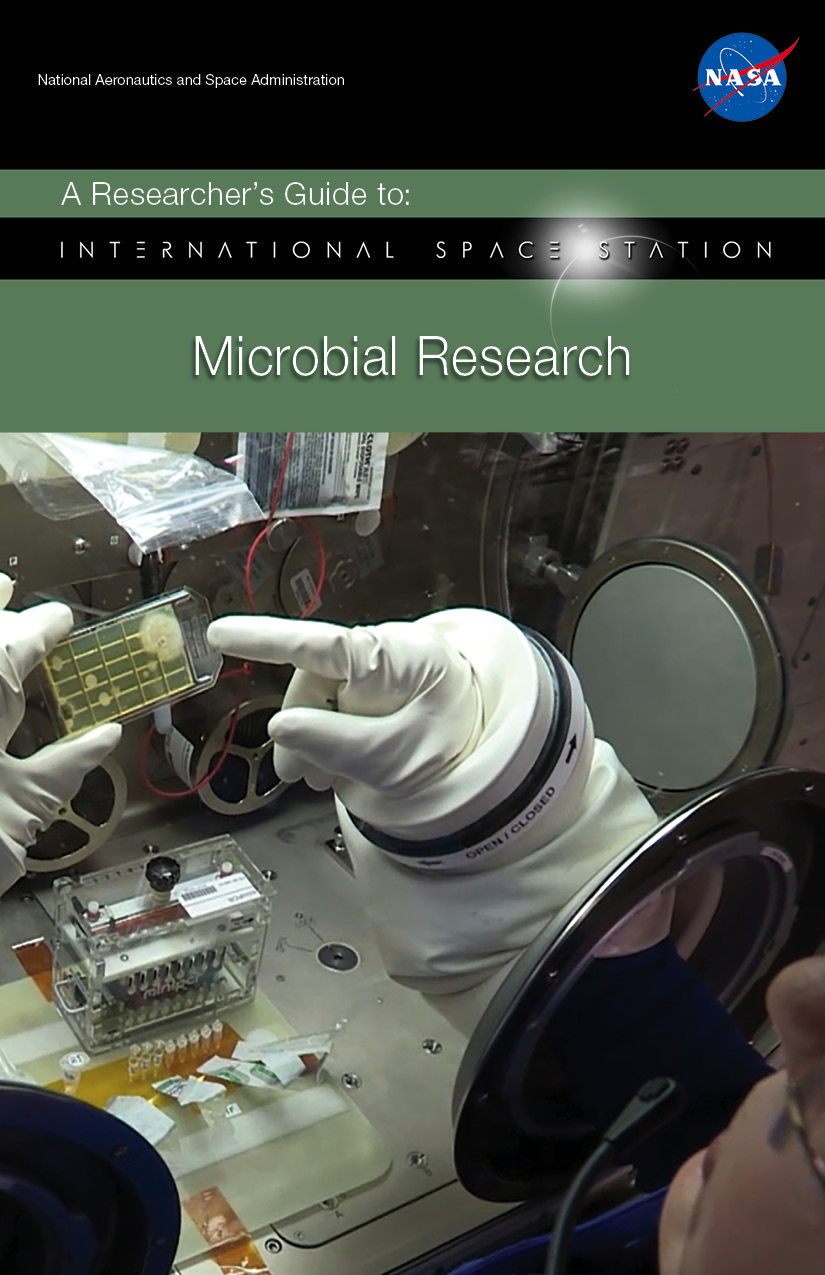 July 2021 Edition
By Audrie A. Colorado, Ph.D.
Sarah L. Castro-Wallace, Ph.D.
C. Mark Ott, Ph.D.
Significant strides to define and mitigate the source of microbial contamination aboard spacecraft and to document the responses of numerous microorganisms to the spaceflight environment have allowed the identification of critical gaps in our understanding of how this environment impacts microbial ecology, the microbial genotypic and phenotypic characteristics, and their interactions with plant and animal hosts. As we look toward human interplanetary exploration, the importance of this knowledge is imperative. With the increases in both the occupancy and duration of humans aboard the ISS, these knowledge gaps are becoming better defined.
The study of microbes in the spaceflight environment holds considerable potential for future basic research and industrial applications. Investigations into microbial ecology, genotypic and phenotypic properties, and the infectious disease-causing potential of microorganisms in the spaceflight environment may unveil novel mechanisms that cannot be elucidated using traditional approaches on Earth, where gravity may be restricting our discovery of unique cellular responses.
This Guide describes the context for microbial research, both in flight and using ground-based spaceflight analogs. It also explains what researchers should know, including available hardware and funding options.
» Kindle readers: MOBI [1.1 MB]
» All other eBook readers: EPUB [2.1 MB]
» PDF readers: PDF [1.3 MB]