Scientific investigations launching to the International Space Station on the 19th Northrop Grumman commercial resupply services mission for NASA include studies of fire suppression, gene therapy, atmospheric monitoring, and other experiments along with space-flown student artwork. The company's Cygnus cargo spacecraft is scheduled to launch in August from NASA's Wallops Flight Facility in Virginia.
Read more about some of the research making the journey to the microgravity laboratory in space:
Testing Gene Therapy for Neurons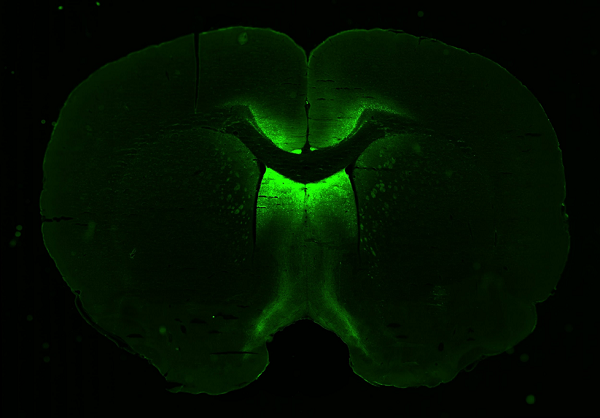 Credits: Axonis Therapeutics, Inc.
Neuronix, sponsored by the ISS National Lab, demonstrates the formation of 3D neuron cell cultures in microgravity and tests a neuron-specific gene therapy. Gene therapy shows promise as a potential treatment for people with paralysis and neurological diseases such as Alzheimer's and Parkinson's, but the 3D models needed to test these therapies do not form in Earth's gravity. Creating 3D cell cultures in microgravity could provide a platform for drug discovery and gene therapy testing.
Final Fire Experiment Upon Departure
Credits: NASA Glenn Research Center
Understanding how fire behaves in space is vital for developing fire prevention and fire suppression methods, but flame-related experiments are difficult to conduct aboard an occupied spacecraft. The Spacecraft Fire Experiments (Saffire) use the Cygnus resupply craft after it leaves the space station to remove the risk to crew and spacecraft. Saffire-VI is the last of this series, building on previous results to test flammability at different oxygen levels and to demonstrate fire detection and monitoring as well as post-fire cleanup capabilities.
"The Saffire experiments provide a critical benchmark for validating our models of how fire affects spacecraft habitability," says David Urban, principal investigator. "This work has already changed our understanding of material flammability in low gravity and demonstrated that just as on Earth, smoke from a fire represents the most immediate hazard to the crew."
Measuring Atmospheric Density
Credits: ESA
The Multi Needle Langmuir Probe (m-NLP), an investigation from ESA (European Space Agency), monitors plasma densities in the ionosphere – where Earth's atmosphere meets space. The space station is an ideal platform for the instrument since it orbits near the peak plasma density of the ionosphere.
"The probe can take ionospheric density measurements at unprecedented spatial resolution," says co-investigator Lasse Clausen at the University of Oslo. "This means that we can investigate plasma structures down to sizes of a few meters and study their generation, evolution, and decay."
Small plasma structures in the ionosphere regularly affect the accuracy of satellite navigation systems like GPS, he adds. "These measurements could help us understand the root cause of those inaccuracies and, in the future, to build models that predict problems with the quality of signals."
Better Water for Explorers
Credits: Leidos
A water system launched in fall 2008 provides water for crew consumption and food preparation on the space station. A new system, Exploration PWD, uses advanced water sanitization and microbial growth reduction methods and dispenses hot water.
The team can take Exploration PWD in and out of dormancy, an ability that is key to its use on future exploration missions. Katherine Toon, an ECLSS integration manager, points out that the Exploration PWD system also has data collection, telemetry, and self-monitoring abilities, features that provide engineers direct insight into how the unit is behaving. It also can be commanded from the ground. After successful demonstration, this technology could be used on future exploration missions and on the space station.
High-flying Art
For I-Space Essay, JAXA (Japan Aerospace Exploration Agency) is sending a memory card that contains digital works created by students, such as pictures and poetry, to the space station. More than 13,000 students from 74 schools created digital works for the project. JAXA plans to issue a certificate to participating schools after the flight and participation could inspire the next generation of scientists, engineers, and explorers.
Download high-resolution photos and videos of the research mentioned in this article.
Melissa Gaskill
International Space Station Program Research Office
Johnson Space Center