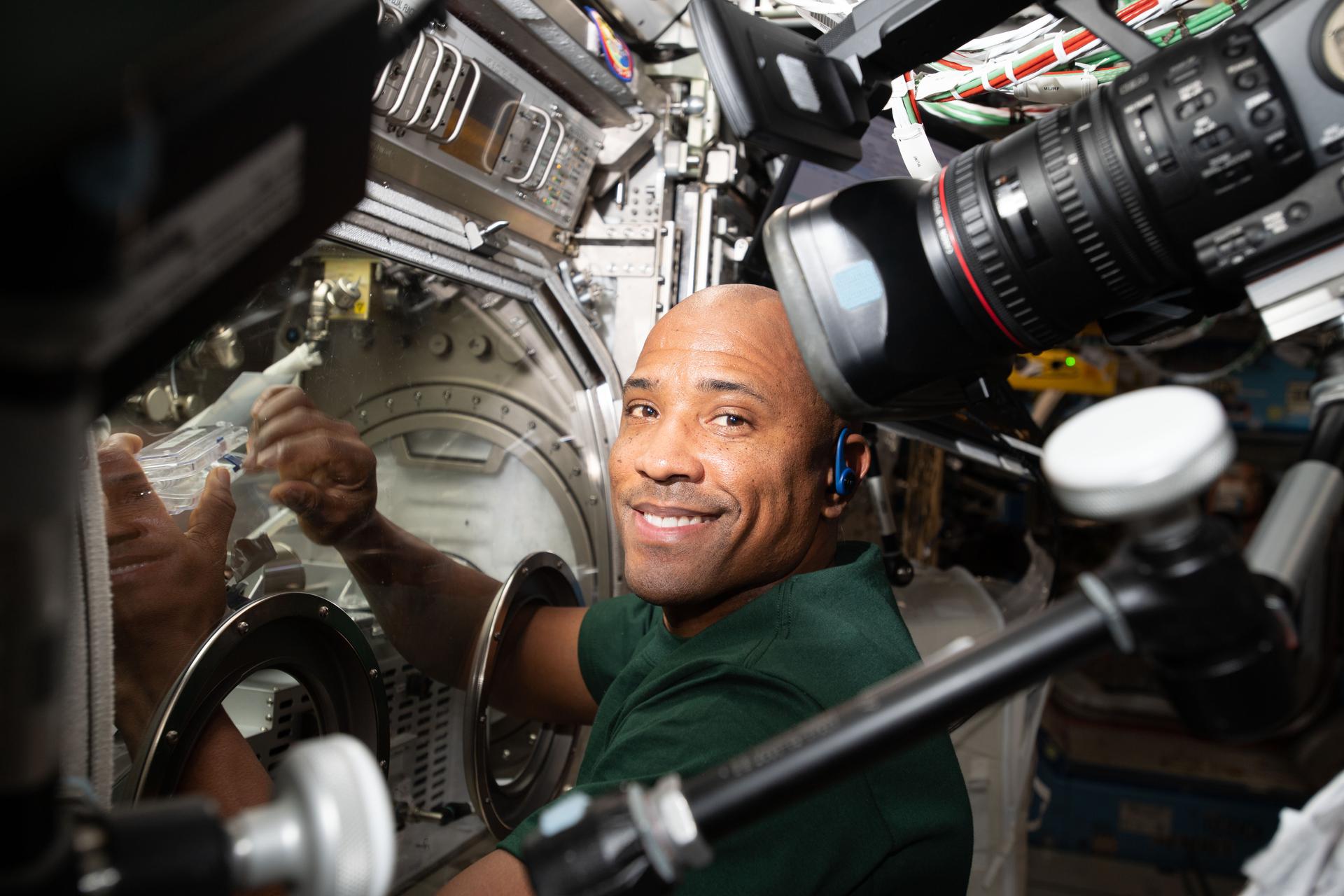 Credits: NASA
NASA proudly supports the commercial development of low-Earth orbit by awarding contracts to support in-space manufacturing of advanced materials and products that could improve life on Earth. The International Space Station continues to exhibit the benefits of a microgravity laboratory, producing breakthrough research as well as new and improved products and technologies. NASA's In Space Production Applications (InSPA) program fosters the use of the space station and opens commercialization to new partners from both the public and private sectors. InSPA provides funding and expertise to help promising U.S. innovators and their enterprises succeed in space, opening new jobs and economic opportunities.
The orbiting lab's unique microgravity environment has led to valuable benefits for in-space production with a variety of applications from pharmaceutical therapies to fiber optic production. Awards in 2022 included projects such as stem cell clinical applications, 3D bioprinting of organ production, the development of specialized glass manufacturing hardware, and more.
BioServe Space Technologies and The University of Colorado Boulder, for example, aim to develop a specialized bioreactor to produce large populations of Hematopoietic Stem Cells with the ability to self-renew and the capability to differentiate into other blood cell types. These cells have the potential for treating serious medical conditions including blood cancers and disorders, severe immune diseases, and certain autoimmune diseases such as rheumatoid arthritis. Another awardee, Lawrence Livermore National Laboratory, is adapting its volumetric 3D bioprinting device for use in microgravity to demonstrate the production of artificial cartilage tissue in space. Flawless Photonics, another 2022 InSPA award recipient, plans to develop specialized glass manufacturing hardware to process Heavy-Metal Fluoride Glasses in microgravity for terrestrial manufacturing of optical fibers and other optics applications. These and other InSPA awards build on decades of fundamental research conducted on prior space missions and show promise for improving the quality of life for people on Earth.
Awards are available to U.S. businesses, institutions of higher learning, and other organizations and are chosen through a competitive selection process, with proposals submitted to the NASA Research Announcement for station utilization. New technologies are selected based on their intrinsic merit, business case, and feasibility among other factors. The goal is a robust and sustainable space economy with a diverse portfolio of U.S. companies operating commercially-owned production facilities on commercial, independent space stations that will be available to both government and private-sector customers.
The new InSPA website provides resources for interested applicants, including solicitation information on submitting proposals, best practices, InSPA strategy, and more.
For questions and additional information please contact Kevin Engelbert at kevin.engelbert-1@nasa.gov.