STS-51L
STS-51-L would have been the 25th mission of the NASA Space Shuttle program. Tragically, the Challenger and her crew were lost in an explosion 73 seconds after liftoff.  After a lengthy investigation, the cause was determined to be an o-ring failure in the right solid rocket booster aggravated by extreme cold weather in Florida before the launch.
25th Space Shuttle Mission
10th Flight of Challenger
NASA
"We will never forget them… as they… 'slipped the surly bonds of earth' to 'touch the face of God.' "
—President Ronald Reagan
January 28, 1986
Crew
Francis R. Scobee, Commander
Michael J. Smith, Pilot
Judith A. Resnik, Mission Specialist
Ellison S. Onizuka, Mission Specialist
Ronald E. McNair, Mission Specialist
S. Christa McAuliffe, Teacher in Space
Gregory B. Jarvis, Payload Specialist
NASA
35 Years Ago: Remembering Challenger and Her Crew
The year 1986 was shaping up to be the most ambitious one yet for NASA's Space Shuttle Program. The agency's…
Read the Story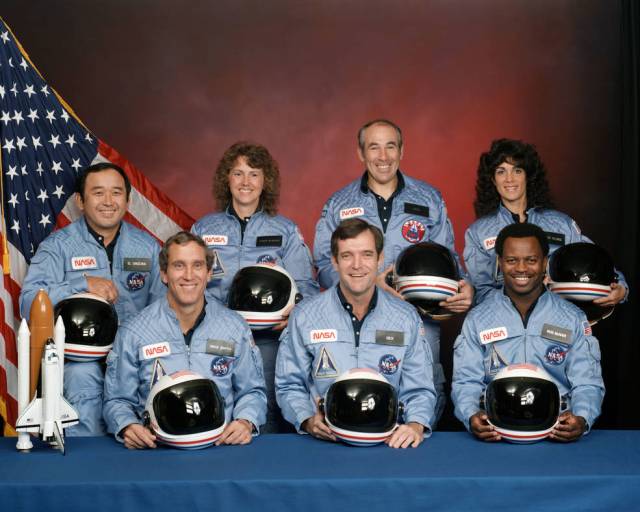 nasa remembers
Day of Remembrance 2023
Every year, NASA pauses to remember the sacrifices made in efforts to further mankind's quest to reach for the stars.
Learn More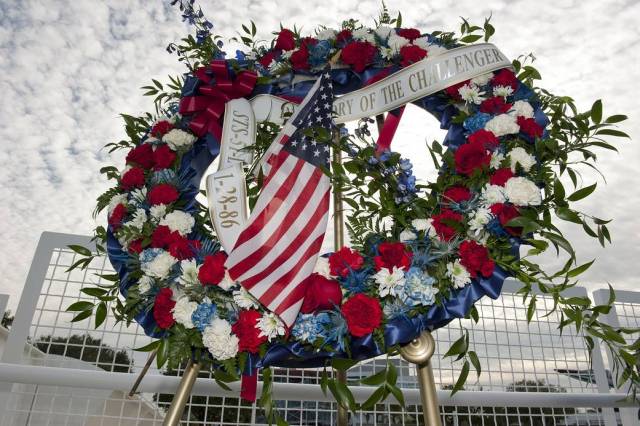 STS-51L Mission Profile
The first shuttle liftoff scheduled from Pad B, STS-51L was beset by delays. Launch was originally set for 3:43 p.m. EST,…
Read the Story