Zvezda Service Module
Quick Facts
Zvezda was the third module attached to the orbital outpost when it automatically docked to the Zarya module on July 25, 2000.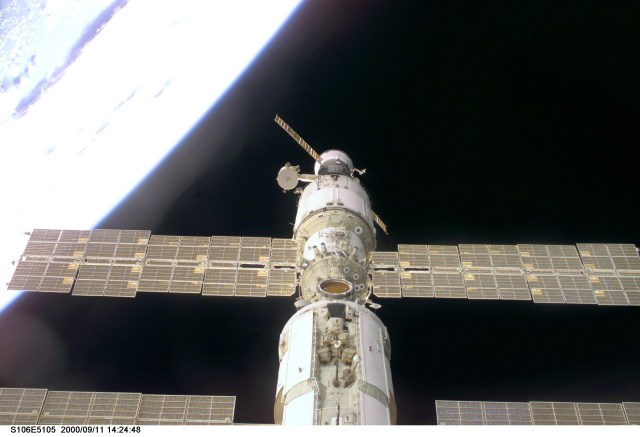 Five Automated Transfer Vehicles from ESA (European Space Agency) docked to the aft port of Zvezda to resupply crews between 2008 and 2015.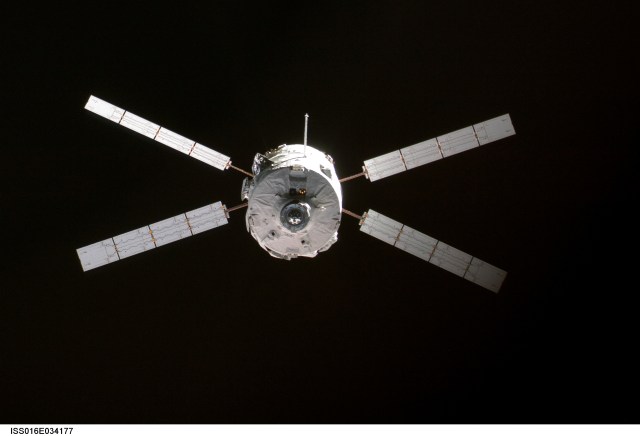 Spacewalkers in Roscosmos spacesuits exit the Poisk module's airlock attached to Zvezda.
The Zvezda Service Module was the first fully Russian contribution to the International Space Station and served as the early cornerstone for the first human habitation of the station. The module provides station living quarters, life support systems, electrical power distribution, data processing systems, flight control systems and propulsion systems. It provides a communications system that includes remote command capabilities from ground flight controllers, and a docking port for Russian Soyuz and Progress spacecraft.

Length: 43 feet
Diameter: 13.5 feet
Solar Array Span: 97.5 feet
Mass: 54,242 pounds
Attitude control: 32 engines
Orbital maneuvering: 2 engines
Mission Overview

Launch: 7/12/00
Installation: 7/25/00
Assembly Mission: 1R
Launch Vehicle: Proton-K