NASA Astronaut Stephen G. Bowen
Steve G. Bowen was selected as a NASA astronaut in 2000. He served as a mission specialist on three space shuttle missions and onboard the International Space Station as a flight engineer as part of Expedition 69.
Quick Facts
A veteran of three spaceflights, STS‐126 in 2008, STS‐132 in 2010, and STS‐133 in 2011, Bowen has logged a total of 47 days, 10 hours, 4 minutes and 37 seconds in space, including 47 hours and 18 minutes in seven spacewalks.
Upon completion of the submarine training pipeline, Bowen spent three years attached to USS PARCHE (SSN 683) and completed qualification in Submarines on USS POGY (SSN 647).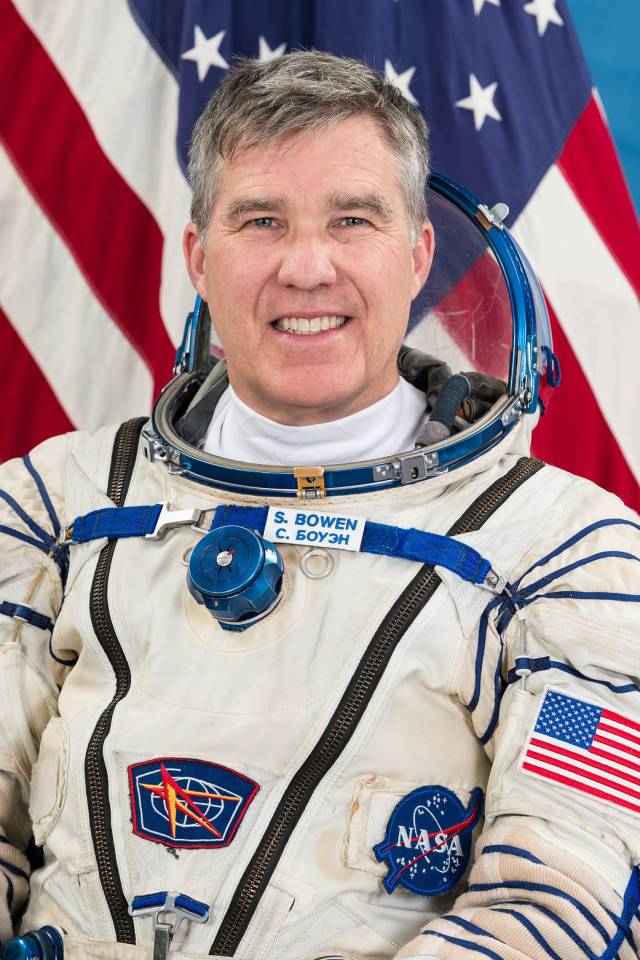 Bowen launched to the International Space Station as Commander of NASA's SpaceX Crew-6 mission aboard a SpaceX Crew Dragon spacecraft on March 2, 2023 and successfully docked on March 3, 2023.