NASA Astronaut Jessica U. Meir
Jessica U. Meir was selected as a NASA astronaut in 2013 and most recently served as a flight engineer on the International Space Station for Expedition 61 and 62.
Quick Facts
Meir holds a Bachelor of Arts in Biology from Brown University, a Master of Science in Space Studies from the International Space University, and a Doctorate in Marine Biology from Scripps Institution of Oceanography (UCSD).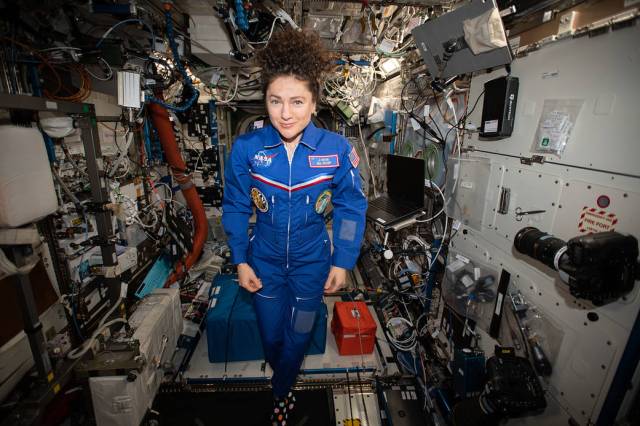 From 2000 to 2003, Dr. Meir worked for Lockheed Martin's Human Research Facility (NASA Johnson Space Center), supporting human physiology research on the space shuttle and International Space Station.
Prior to becoming an astronaut, Meir's career as a scientist focused on the physiology of animals in extreme environments.