NASA's Space Communications and Navigation program, or SCaN, serves as the program office for all of NASA's space communications activities, presently enabling the success of more than 100 NASA and non-NASA missions. SCaN manages the Near Space Network and the Deep Space Network. Additionally, SCaN ensures the availability and allocation of the radio frequency spectrum for all NASA programs.
SCaN is responsible for developing an integrated space communications and navigation architecture to support science and human exploration programs through 2040.
Vision Statement
To build and maintain a scalable integrated mission support infrastructure that can readily evolve to accommodate new and changing technologies, while providing comprehensive, robust, cost-effective and exponentially higher data rate space communications services to enable NASA's science, space operations and exploration missions.
Communications Networks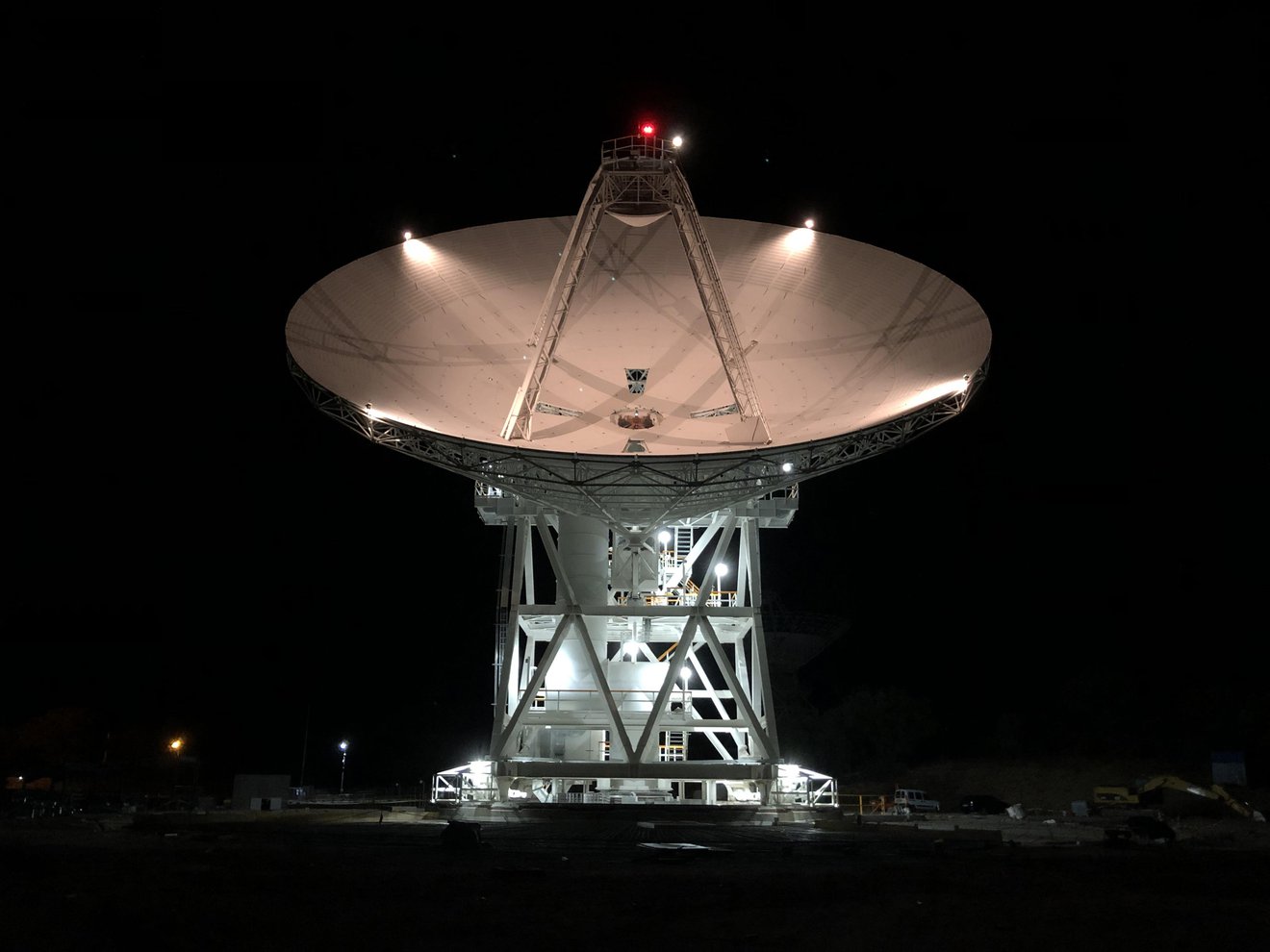 NASA/JPL-Caltech
Areas of Focus
Key Mission Drivers
Develop a unified space communications and navigation network infrastructure capable of meeting both robotic and human exploration mission needs.
Implement a networked communication and navigation infrastructure across space.
Provide the highest data rates feasible for both robotic and human exploration missions on its infrastructure.
Assure data communication protocols for space exploration missions are internationally interoperable.
Provide the end space communication and navigation infrastructure for Lunar and Mars surfaces.
Provide communication and navigation services to enable Lunar and Mars human missions.
Continue to meet its commitments to provide space communications and navigation services to existing and planned missions.
Leverage commercial capabilities to increase efficiency and robustness of NASA space networks.

SCaN provides communications and navigation services that are essential to the operation of NASA's spaceflight missions. Accordingly, SCaN has developed goals and objectives that support the program's role in the agency's long-term strategy.
Program Goals
Support NASA and external organizations with integrated space communications, navigation, and data systems services that enable mission success.
Perform the infrastructure, sustaining, and replenishment efforts necessary to maintain service capacity and capability consistent with the agency's commitments and mission model.
Provide enabling, efficient, and effective mission services with respect to space communications and navigation technology development, telecommunications standards development, and spectrum management.
Program Supporting Objectives
Mission Safety: Acquire, maintain, and operate SCaN systems to meet NASA and external organization flight mission needs in a safe and reliable manner;
Mission Assurance: Provide SCaN services to flight missions as agreed and documented in service commitment agreements;
Mission Commitment: Implement flexible capabilities and services that meet the evolving and diverse needs of NASA and external organization flight missions, and work proactively to avoid or resolve service problems;
SCaN Planning: Evolve the SCaN services in a manner consistent with an integrated space architecture framework and mission requirements and pursue cooperation, collaboration, and cross-support with industry and other government agencies, including international space agencies; and
Program Management: Manage the SCaN Pprogram to best value, in a manner consistent with the above objectives.