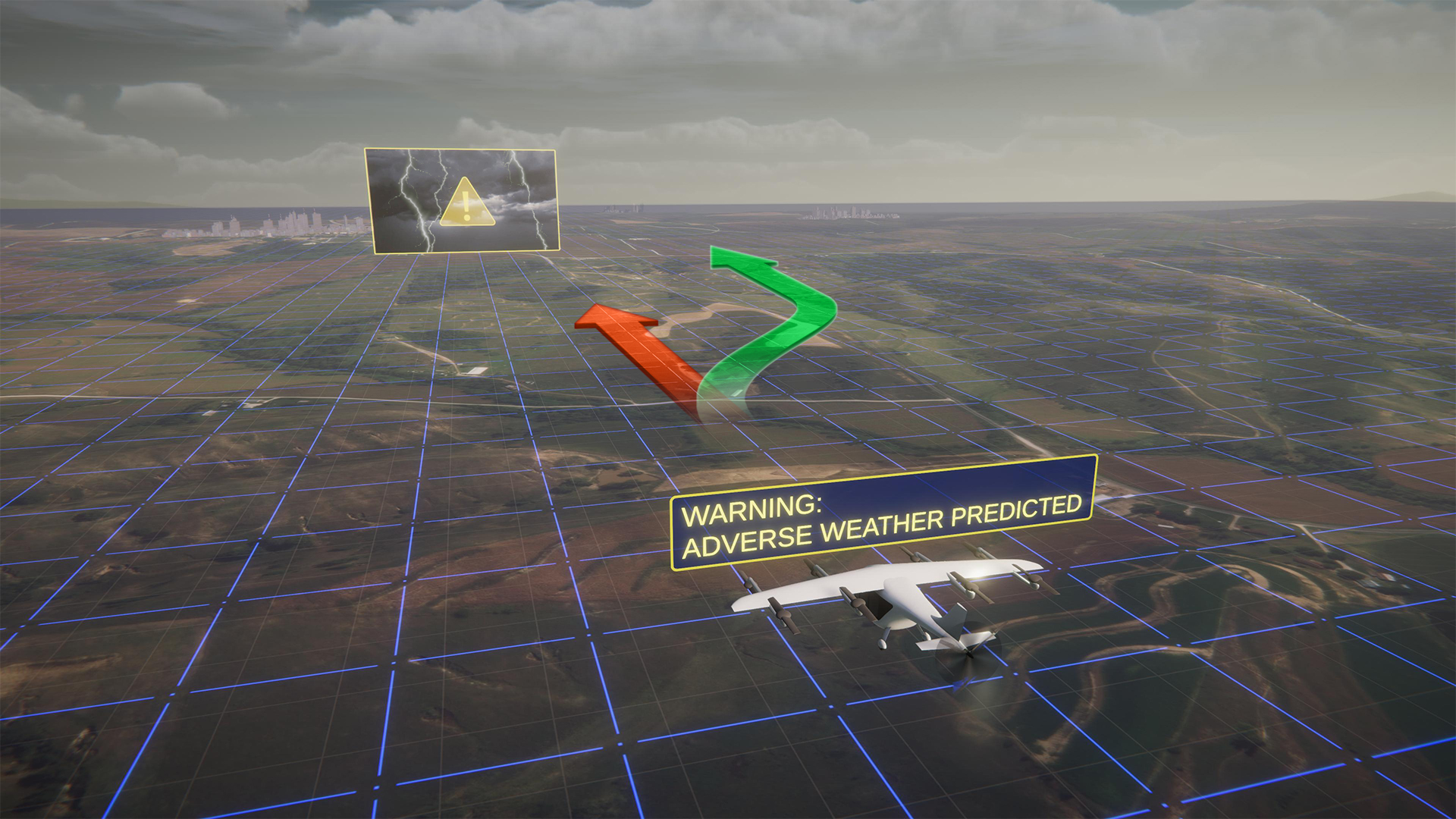 Credits: NASA Graphics / Kyle Jenkins
Companies around the world are creating innovative new aircraft designs like electric vertical take-off and landing aircraft (eVTOLs), and other aircraft concepts for use in emergency response and the delivery of packages and cargo. However, these aircraft will only grace U.S. skies after the Federal Aviation Administration provides assurance that they are safe to transport passengers or fly over communities.
NASA's Advanced Air Mobility (AAM) mission is using information exchange, simulations, modeling, and flight tests, to help industry evaluate how automation, vehicle design and operations, and other research areas can be integrated to ensure this new class of vehicles is safe to operate. One research arm of the mission is the agency's System-Wide Safety project.
System-Wide Safety evaluates how the aerospace industry and aircraft modernization affects safety. This integrated approach uses the latest technology to address potential operational and design risks. AAM aircraft will be highly automated, with systems that make safety-critical decisions on a regular basis. These decisions could include hazard perception and avoidance, as well as flight path management functions enabling vehicles to operate without a pilot. Or, for piloted aircraft, they can increase safety.
The System-Wide Safety project is developing a new technology called the In-time Aviation Safety Management System (IASMS), which will automate safety assurance and risk management functions performed manually today. The IASMS would continuously monitor the National Air Space, collecting data on in-flight aircraft, air traffic management, airports, ground conditions, and weather to assess potential risks. These systems would make recommendations for action to air traffic controllers and pilots, or integrate pre-planned actions automatically. IASMS research will increase in importance as highly automated AAM eVTOLs enter the airspace. The IASMS is expected to provide eVTOLs, vertiports, and air traffic controllers vehicle performance parameters and improve situational awareness to ensure safety in the air and on the ground.
System-Wide Safety is just one aspect of NASA's AAM mission, complementing the research in automation, noise, vertiport and vehicle design, as well as airspace integration and design to keep everyone safe while flying in the skies together.