Ames contributions have fundamentally shaped fields of study related to aeronautics and space. The ingenuity and problem-solving capabilities of personnel at Ames have affected all our lives in numerous ways, from everyday air travel to how we envision the possibility of life on other worlds. Ames evolved as a special place where state-of-the-art facilities and world-class talent melded to produce cutting-edge research in fields such as aerodynamics, thermodynamics, simulation, space and life sciences, and intelligent systems. Basic and applied research have been cornerstones of Ames since its founding as an aeronautical laboratory. That laboratory was an expansion of the first National Advisory Committee for Aeronautics, or NACA, facilities at Langley Aeronautical Laboratory in Hampton, Virginia, and it transitioned to research center with the advent of NASA in 1958.
Quick Facts
Apple co-founder Steve Jobs' biography quotes him as saying he saw a computer terminal for the first time as a boy at Ames, and "…fell totally in love with it."
Ames was established on December 20, 1939, as part of the National Advisory Committee for Aeronautics (NACA). In 1958, Ames was absorbed into the new National Aeronautics and Space Administration (NASA).
NASA's Ames Research Center is named after Joseph Sweetman Ames. Dr. Ames was a founding member of NACA (National Advisory Committee for Aeronautics), appointed by President Woodrow Wilson in 1915. Ames took on NACA's most challenging assignments but mostly represented physics. He chaired the Foreign Service Committee of the newly-founded National Research Council, oversaw the NACA's patent cross-licensing plan that allowed manufacturers to share technologies.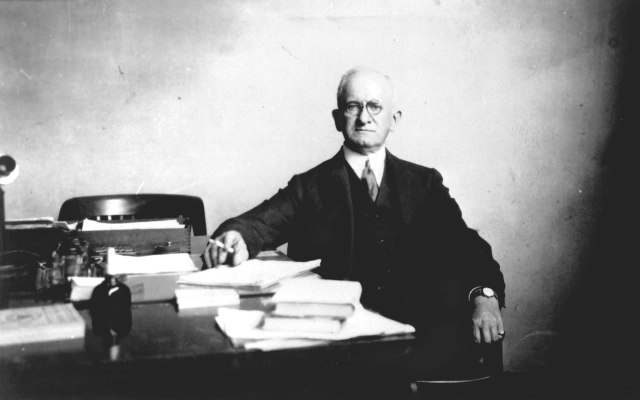 The largest wind tunnel in the world is at NASA's Ames Research Center. This subsonic tunnel, which can test planes with wing spans of up to 100 feet, is over 1,400 feet long and 180 feet high. It has two test sections: one 80 feet high and 120 feet wide, the other 40 feet high and 80 feet wide. Air is driven through these test sections by six 15-bladed fans. Each fan has a diameter equal to the height of a four-story building. The fans are powered by six 22,500-horsepower motors.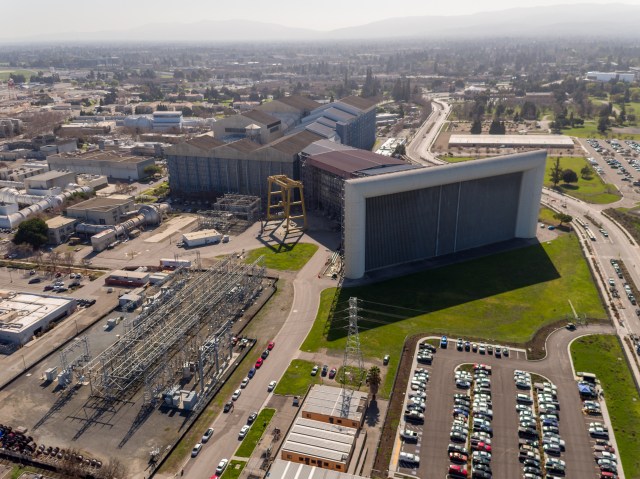 Ames is located in California's Silicon Valley, 40 miles south of San Francisco; 12 miles north of San Jose, between Mountain View and Sunnyvale.
NASA's Center in Silicon Valley
Ames Research Center applies the spirit of Silicon Valley to NASA's mission.
We were founded in the San Francisco Bay Area 80 years ago, and the region has been shaped by our passion for knowledge and technology — Steve Jobs said he first fell in love with computers when he saw one for the first time as a boy visiting Ames.
We will go forward to the Moon, through Silicon Valley — bridging public and private partnerships to capitalize on the innovation and entrepreneurship of our region. We lead experimental projects that retire risk, and outside-the-box solutions for a sustainable program of exploration.
Creator: Dominic Hart
There's a little bit of Ames in every launch and flight.
Our numerous one-of-a-kind facilities and deep interwoven areas of expertise are vital elements of the nation's strategy for exploration.
Ames is home to unique facilities and capabilities including the world's largest wind tunnel, NASA's fastest supercomputers, NASA's only arc jet facility for re-entry testing and the world's largest motion-based flight simulator.
Generations of flight vehicles have passed through the Unitary Plan Wind Tunnel for essential testing, from commercial and military aircraft to NASA rockets and craft from every crewed spaceflight program, including Orion.
We get spacecraft safely back home. Using our deep knowledge of flight, we defined the counterintuitive rounded shape a spacecraft must have to make it back through Earth's atmosphere – and built a machine to harness a jet of plasma to test it. Today, technology developed and tested here is used in spacecraft from Curiosity to SpaceX's Dragon capsule.
We run several of the nation's most powerful computers and use them to solve the complex problems and handle the massive data of NASA's Earth and space science, space exploration and aeronautics research.
We led three of the last five NASA lunar science missions, and are currently working on no fewer than eight instrument concepts to study lunar geology and biological sciences and tech demos that could fly with commercial services or future NASA robotic missions. The moon is a treasure chest of science, and we've been using clever, small, cost-effective missions to chip away at the lock.
Image Credit: Jef Janis, NASA Glenn Research Center
We lead national research initiative to devise the best ways for commercial drones, flying cars and today's aircraft to safely share America's skies.
We were founded in 1939 to reveal the basics of flight — aerodynamics and the way humans and technology work together to fly safely and smartly. Today we carry that forward with our sought-after expertise in the growing field of autonomous vehicles — collaborating with Nissan North America, Google, Uber and more.
For decades, we've performed key research for the Federal Aviation Administration, gathering information to optimize skies that they use to shape national tools and regulations.
We are building the foundation for a future where drones are a part of our daily lives and economy – making deliveries, performing inspections, aiding emergency rescues – all safely managed through concepts developed here at Ames.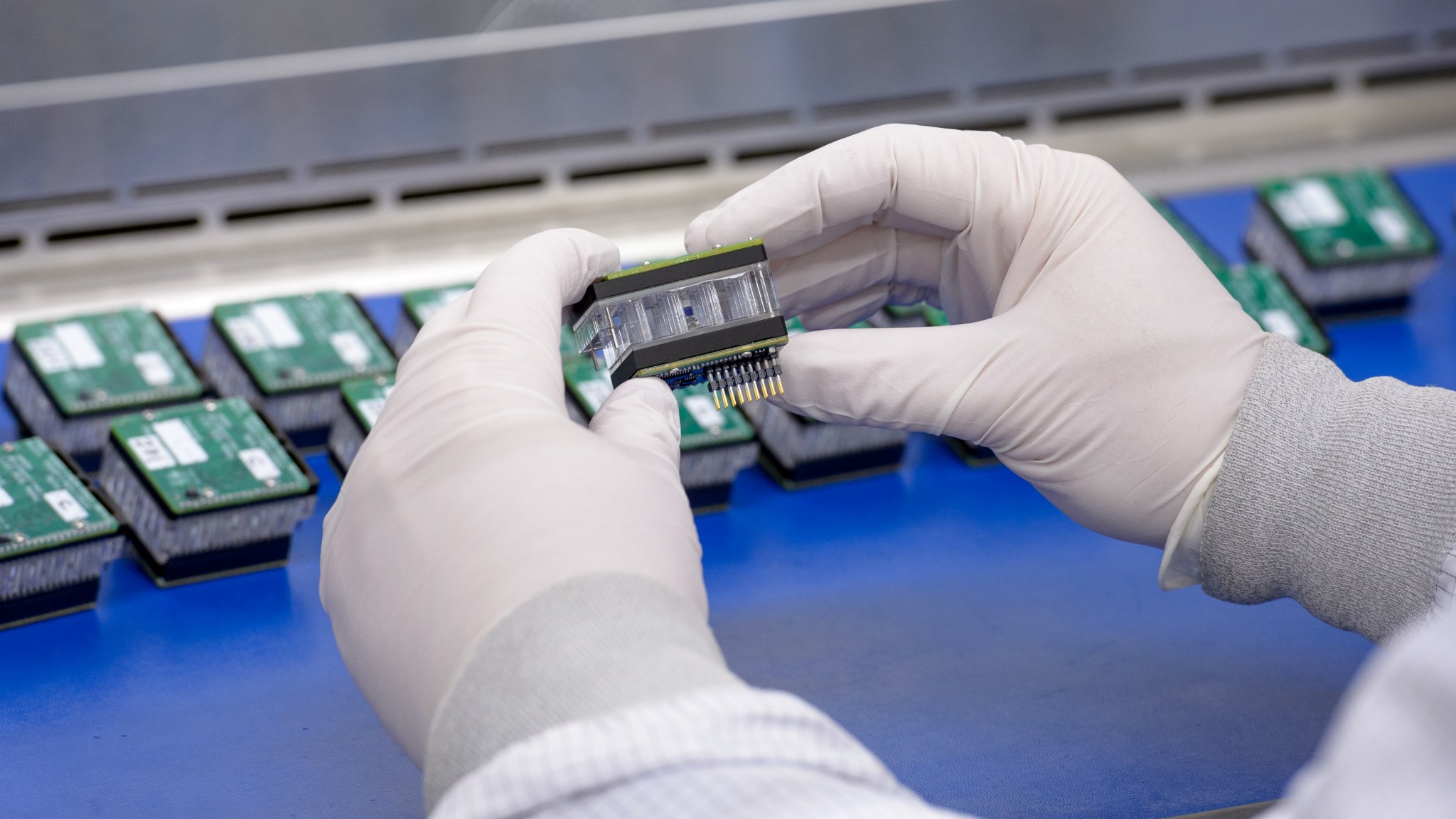 We are combining biology and space technology with two driving aims: detecting life off of our planet, and understanding how Earth life is different in space, so healthy humans can explore from the Moon to Mars.
We've executed biology experiments at the International Space Station, the Moon and Mars, and are discovering more about the bounds and possibilities of life every day.
By exploring Earth, the solar system and beyond, we address profound questions about the origins of life and life's potential to survive and thrive in space and on other worlds. Our Kepler mission told us there are billions of planets that are near Earth-size and orbiting stars in a region of heightened potential for life to exist.
At the same time, our research in space leads to a better understanding of health problems on Earth, like the detrimental effects of aging, and results in advanced treatments for diseases such as osteoporosis.
Creator: Dominic Hart
NASA in Silicon Valley contributes to the nation's technical prowess as only a government research organization can.
When our research matures to a place where others can do it, we seek out partners, invite them in, give them our knowledge… and move on to the next unknown.
True to the essence of our early-stage research center, we've been doing the hard and future-focused homework so that NASA is ready for the next giant leaps in exploration.
From inventing the shape of spaceships, to discovering that the Moon and Mars were more dynamic places than anyone ever guessed, to finding that there are more planets than stars in our galaxy — we discover the answers to questions that others don't even know to ask yet.