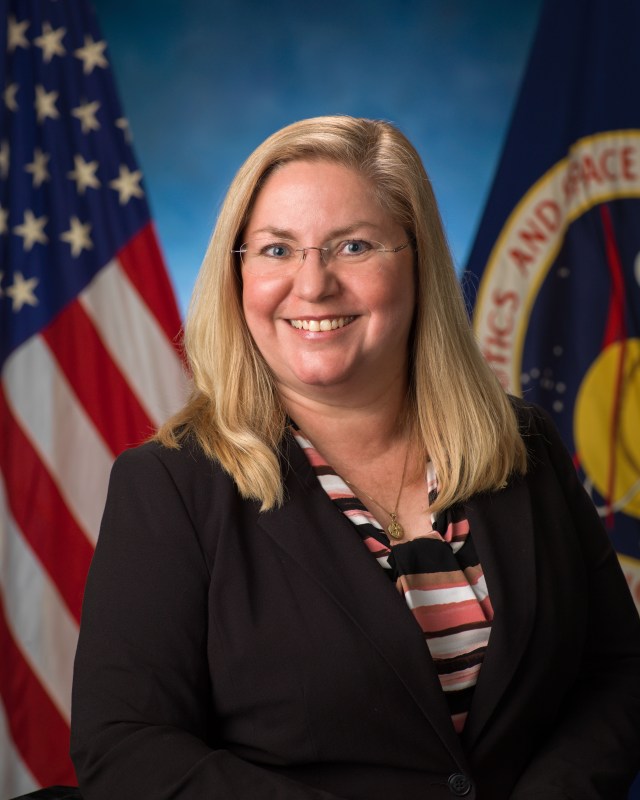 Donna M. Shafer
Johnson Associate Director
Donna M. Shafer is the associate center director of NASA's Johnson Space Center, a position she assumed in March 2019. In this role, Shafer assists in leading a workforce of more than 10,000 civil servant and contractor employees at one of NASA's largest installations in Houston and the White Sands Test Facility in Las Cruces, New Mexico. She also assists with a broad range of human spaceflight activities.
Since July 2018, Shafer most recently served as chief counsel in Johnson's Office of the Chief Counsel. Prior to that, Shafer had served as the deputy chief counsel since 2007 and the acting chief counsel since May 2017.
Shafer's NASA career at Johnson began in 1989, when she was an Information Security specialist. She joined the Office of the Chief Counsel in 1997, where she has held positions with increasing responsibility. Shafer has experience in all legal practice areas and has served as the assistant chief counsel for Procurement matters, assistant chief counsel for international and commercial matters and the assistant chief counsel for general legal matters.
Shafer has the distinction of serving as the legal advisor to the Columbia Task Force and the team who authored the Columbia Crew Survival Investigation Report (2008). In addition, Shafer co-authored, with Johnson's Lead for General Legal Matters Amy Xenofos, the Aero-Medical Legal Operations chapter of Loss of Signal, Aeromedical Lessons Learned from the STS-107 Columbia Space Shuttle Mishap (May 2014). Shafer's experience includes two details to NASA's Armstrong Flight Research Center and NASA's Langley Research Center as the acting deputy chief counsel.
Shafer earned a Doctorate of Jurisprudence from the University of Houston and a Bachelor of Science from Midwestern State University.