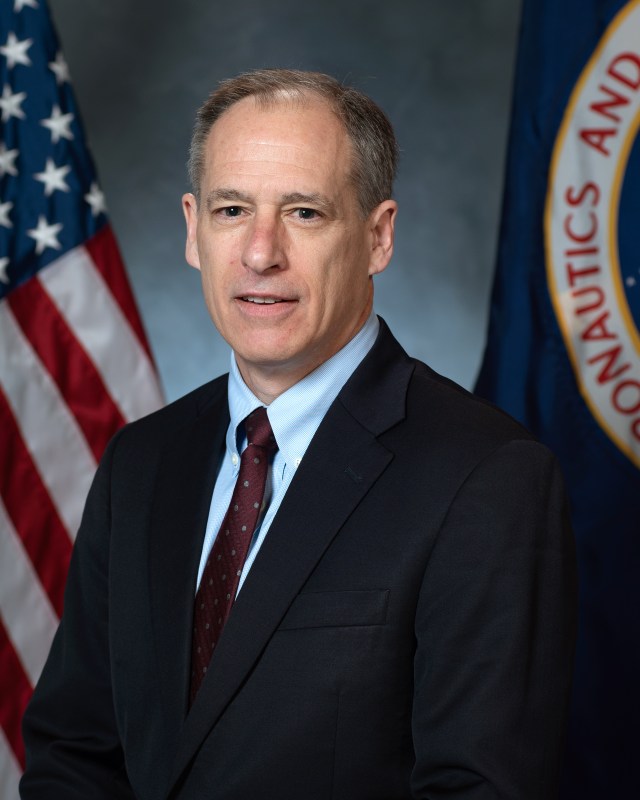 Bryan K. Smith
Director, Facilities, Test, and Manufacturing Directorate
Bryan K. Smith is director of Facilities, Test and Manufacturing at the NASA's Glenn Research Center in Cleveland. In this capacity, Smith is responsible for the facility infrastructure and operation of all test facilities at Glenn's Lewis Field campus. He also is responsible for research aircraft, manufacturing, and environmental management.
Prior to this appointment, Smith served as director of Space Flight Systems from 2011 through 2020. In that role, he was responsible for the space missions assigned to the center with an annual budget of approximately $425 million. His accomplishments included formulation of the Power and Propulsion Element for Gateway and overseeing the space environmental testing of the Orion spacecraft for the Artemis program.
Smith has served in several leadership positions at NASA, including chief of Glenn's Systems Engineering and Analysis Division and chief engineer for the NASA Engineering and Safety Center, providing analysis of NASA's high-risk projects.
Smith began his career in 1983 at Rockwell International as a manufacturing system engineer and later as a production supervisor of military aircraft. Smith joined Glenn in 1987, supporting the development of the International Space Station's power system and then serving as a launch vehicle mission manager.
After completing a two-year program executive assignment at NASA Headquarters in Washington, Smith returned to Glenn to serve assignments as chief of the Space Transportation Project Office, chief of the Nuclear Technology and Demonstration Project Office, and chief of Glenn's Crew Exploration Vehicle Project Office.
Smith earned his bachelor's degree in industrial and systems engineering from Ohio University, master's degree in industrial engineering from Cleveland State University, master's degree in engineering and management from the Massachusetts Institute of Technology, and a certificate in legislative studies from Georgetown University. He is the recipient of numerous NASA awards including NASA's Significant Achievement Medal and the prestigious Presidential Rank Award for Meritorious Executives.