NASA's Glenn Research Center in Cleveland recently signed two commercial license agreements for its state-of-the-art, highly flexible and durable polyimide and polyamide aerogel materials with Aerogel Technologies, LLC of Boston, Massachusetts.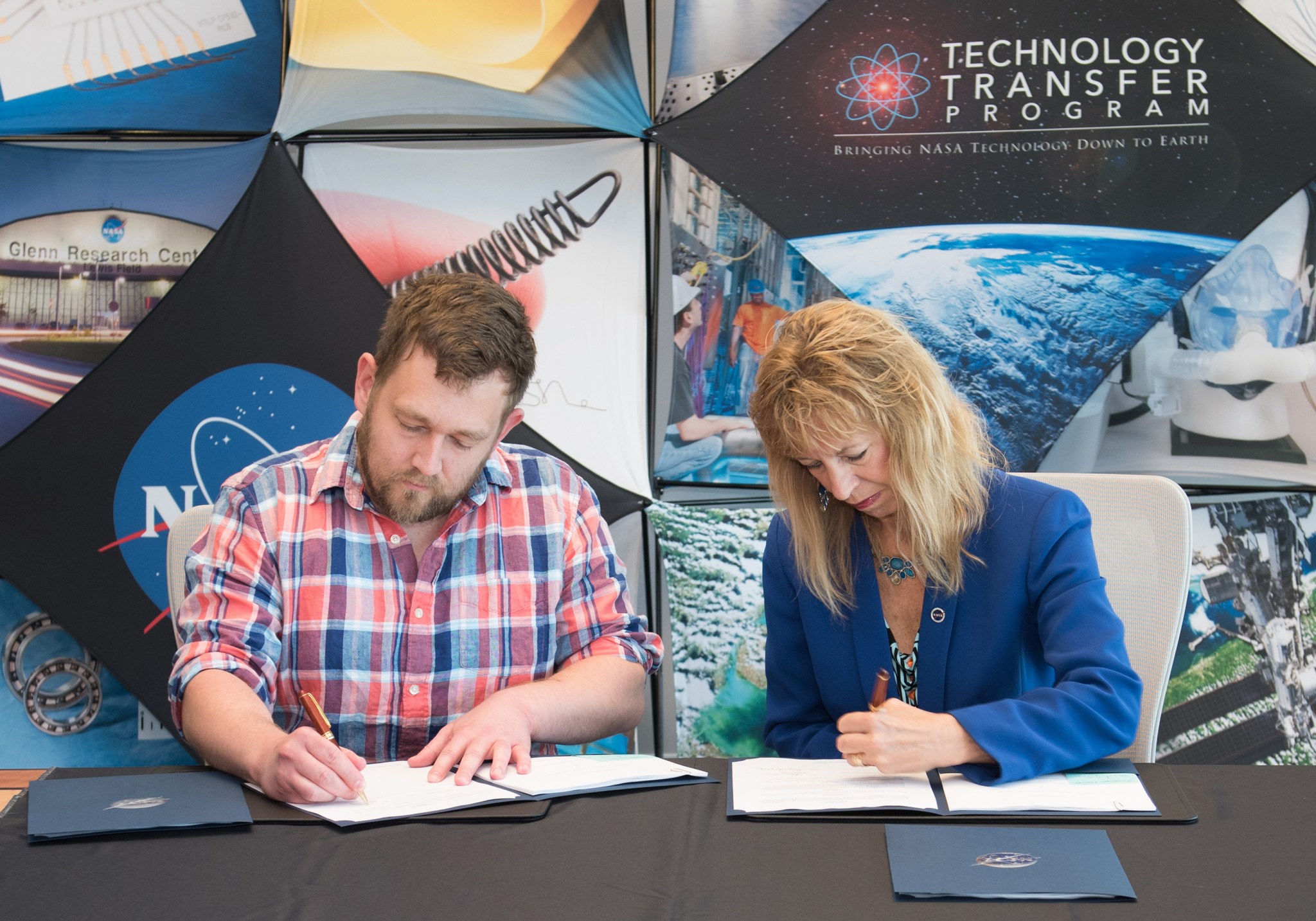 The technologies being licensed have numerous applications and functions and will allow Aerogel Technologies to manufacture and market the lightweight organic materials to a wide variety of markets with uses in aviation interiors, automotive and engineering materials. In addition to low density, the licensed materials have excellent thermal insulating, soundproofing and non-flammability properties. Aerogel Technologies' business model is to mass produce aerogel parts for use as lightweight, multifunctional plastics replacements and to make them widely available to broad audiences through online distribution and business-to-business relationships, ranging from commercial partners to individual inventors. These licenses have the potential to extend the use of aerogels into new markets.
"Since NASA's founding, the agency has been charged with 'the widest practicable and appropriate dissemination' of the knowledge it helped to create. This partnership will impact many facets of American life by creating economic benefit through the transfer of aerospace technology," said John Sankovic, director of Glenn's Office of Technology Incubation and Innovation.
"Aerogel Technologies is proud to have partnered with NASA Glenn," said Dr. Stephen Steiner, president and CEO of Aerogel Technologies. "These materials extend our technology portfolio to new compositions that, combined with our large-size aerogel part production capabilities, enable new applications for aerogels where weight and cost are coupled such as airplanes and rockets."
The signing ceremony was held during Glenn's Technology Day event that featured Glenn's cutting edge technology developments in aeronautics and space and offered half-off on upfront fees for a NASA QuickLaunch License.
The technology was invented and developed by Dr. Mary Ann Meador, Stephanie Vivod and Dr. Rocco Viggiano of Glenn; Dr. Heidi Guo and Dr. Baochau Nguyen with Ohio Aerospace Institute; and Dr. Jarrod Williams, a former NASA Postdoctoral fellow.
Technology Day was part of a yearlong celebration of Glenn's 75th anniversary year, which began January 23, 2016.
To learn more about Glenn's Technology Transfer Office, visit:
http://technology.grc.nasa.gov
For more information about NASA Glenn, visit:
-end-
Lori Rachul
Media Relations Officer
216-433-8806
Lori.j.rachul@nasa.gov