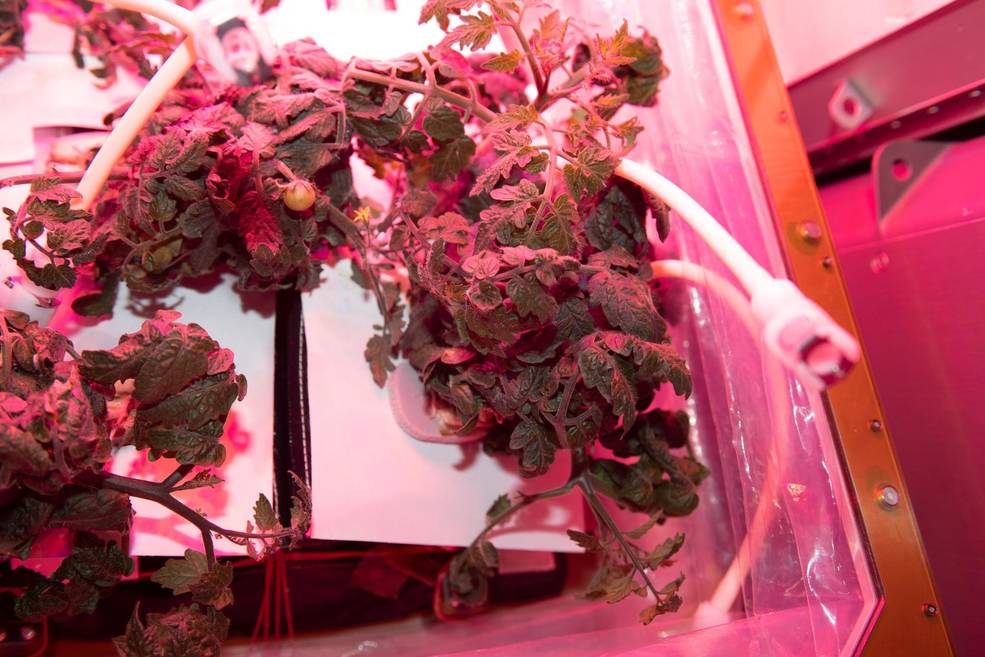 NASA
By Jim Cawley
NASA's Kennedy Space Center
Everyone has experienced times when nothing seems to go right; often referred to as having "one of those days." Well, Dr. Gioia Massa, life sciences project scientist at NASA's Kennedy Space Center in Florida, was having one of those experiments.
Massa is the principal investigator of VEG-05, an experiment to grow red robin tomatoes in the International Space Station's Vegetable Production System, known as Veggie. The goal of VEG-05, which was harvested recently after completing the 100-day planned duration, was to study crop growth, nutrient composition, microbial food safety, flavor, and psychological benefits for the crew onboard the space station while examining how light quality affects these key factors.
That was the plan, anyway.
An issue occurred almost immediately on the space station and in ground chambers at Kennedy, which simultaneously mimic VEG-05's temperature, humidity, and carbon dioxide from the microgravity laboratory. An unexpected drop in humidity occurred on the space station and lasted for several days.
NASA
"So things dried out in flight and on the ground during that critical period when the seeds were just starting to germinate," Massa said.
To compensate for that, astronauts in orbit, and Gioia's team on the ground, tried adding extra water. But that led to uneven, patchy growth, with excess water seeping up and around the plants. The crops were stressed.
In Veggie, seeds are planted in fabric wicks and glued in place. When the seeds germinate, the wet wicks encourage roots to grow down into self-contained plant pillows, Massa explained. Early on, when the seeds start to germinate, those wicks must stay wet to keep the seeds in a moist environment – as they would when being put into the ground. The wicks had dried out.
The team, featuring about a dozen co-investigators – as well as an extended group of scientists, physiologists, microbiologists, and statisticians spanning from Kennedy Space Center, Johnson Space Center, NASA's Human Research Program and Space Biology Program, Sierra Space, and Purdue University – chose to fight through it. Germination was better on orbit, though results still fell well short of what was achieved in preflight ground testing, which produced more than 100 tomatoes overall. VEG-05 resulted in only 12 ripe tomatoes on orbit.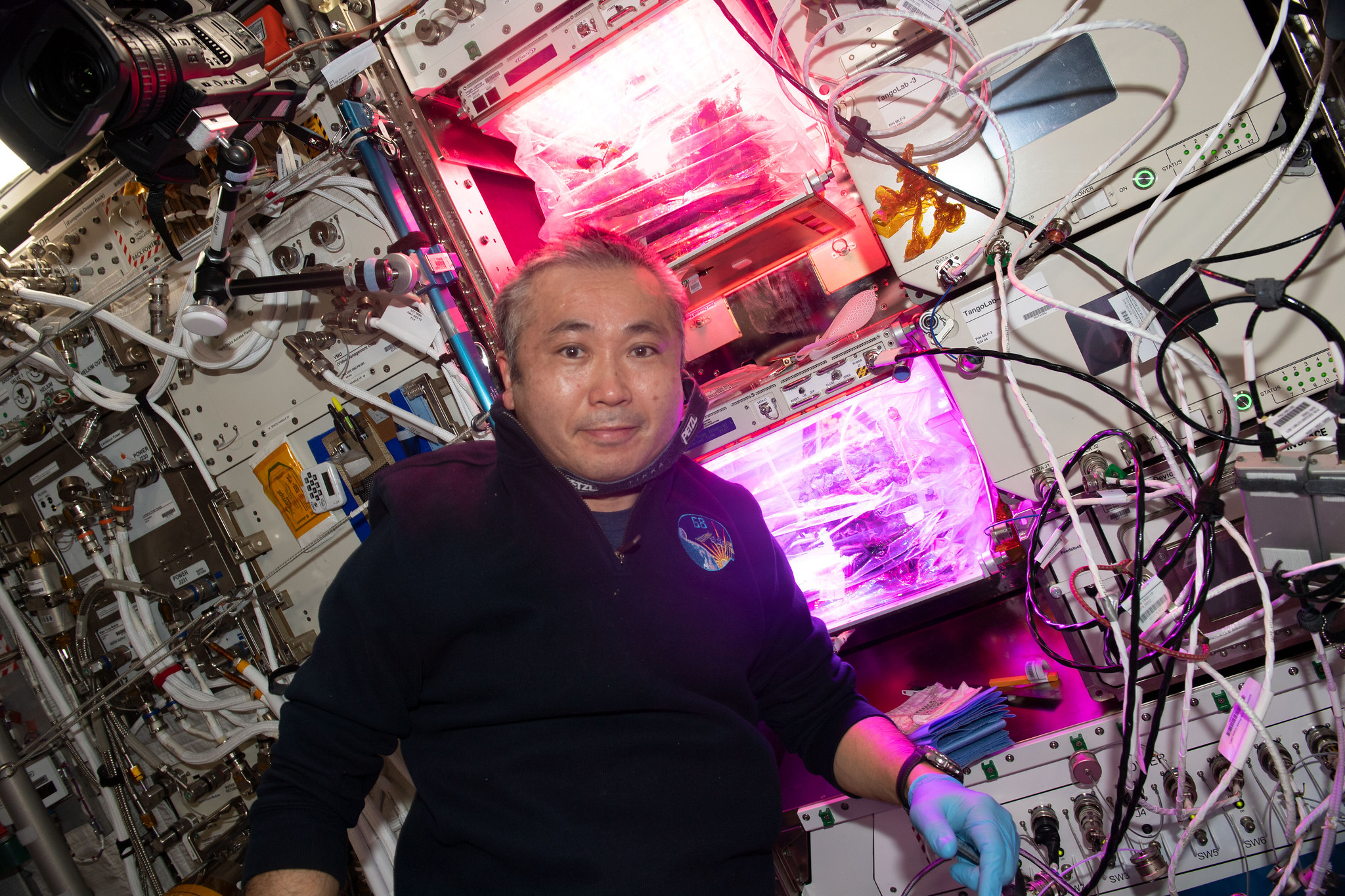 NASA
The low sample size and additional concerns about potential fungal contamination meant the astronauts were not able to taste the tomatoes. VEG-05 on the ground was terminated and restarted. The good news is those plants are now thriving.
Massa credits her team for helping keep her focused and continuing to take on the challenges. The experiment marked the first time multiple tomato plants were grown to fruit in space.
"We're a team, so we tied into our core value of teamwork," Massa said. "We've learned a lot more about this crop and we'll continue to learn so much. We'll get as much science out of this as possible."
VEG-05 flew aboard NASA's SpaceX 26th commercial resupply mission (CRS-26), launched from Kennedy on Nov. 22, 2022. Samples, including fruit, plant tissue, plant pillows, swabs, and water, returned to Earth on CRS-27 on April 15. Massa expects to begin analysis next month.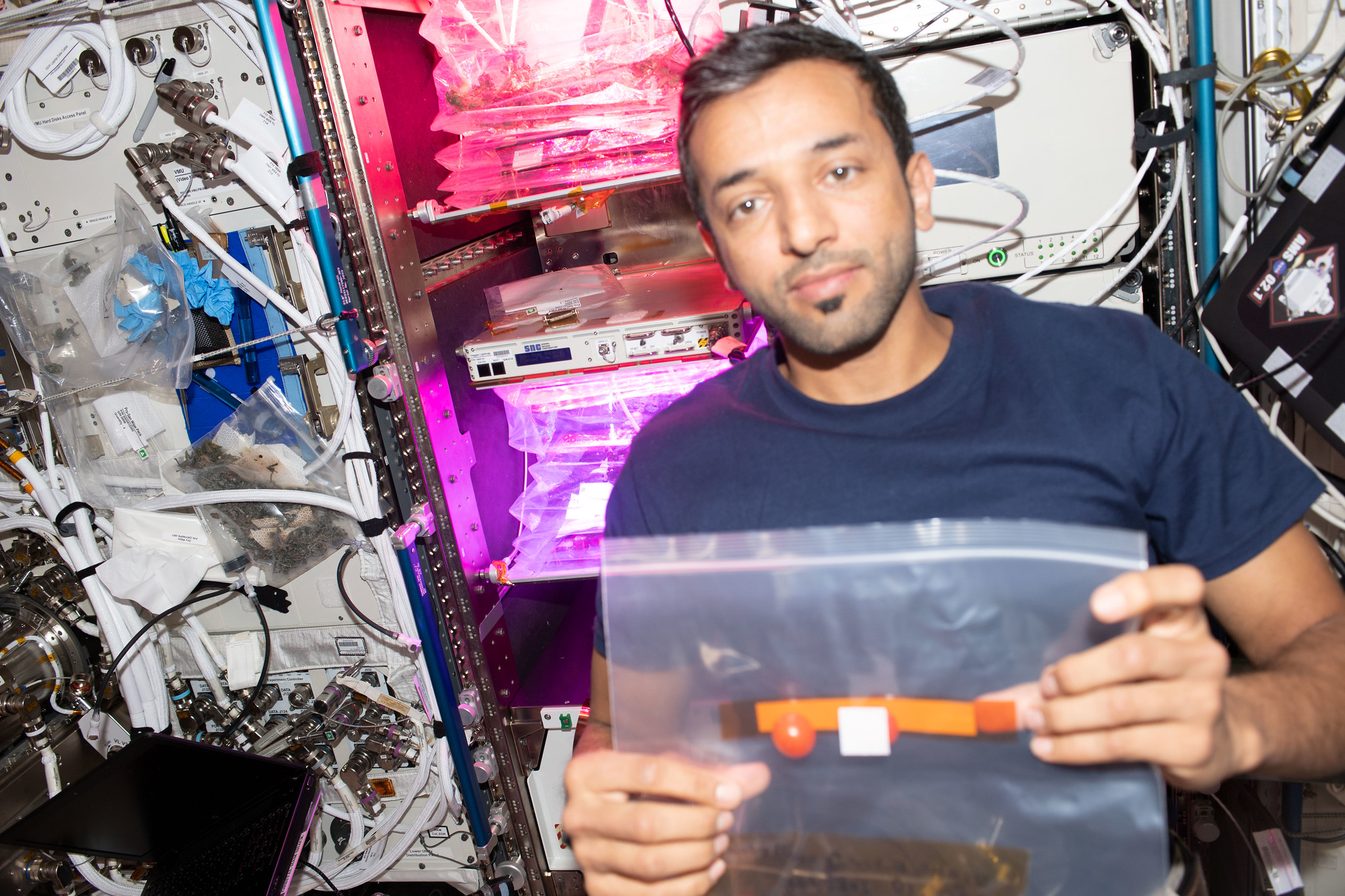 NASA
"We can learn about what happens when plants are really water stressed. And that's a pretty common thing in spaceflight," Massa said. "It was challenging, but we did get some successes from it and I think we'll get more. We'll integrate new techniques, and new technologies and approaches, too."
For more information, check out the latest in NASA's Exploration Research and Technology at Kennedy.
Students Thrive in VEG-05 Patch Design Challenge
To create a mission patch for VEG-05, NASA recently collaborated with the Fairchild Tropical Botanic Garden in Coral Gables, Florida, on a national challenge. The contest drew 235 submissions, involving more than 100 schools (each school was allowed two entries). Students submitted designs, as well as a statement explaining their patch symbolism.
Massa was one of the judges of the event, which was won by Monica G. from Hialeah Gardens Middle School in Florida. NASA provided resources for the students to research VEG-05.
"We received some amazing entries," Massa said. "It's not just about the science, it's also about the art, the inspiration, and the imagination. I think that's just as important as the science results that we get out of our work – inspiring our next generation."
NASA Images