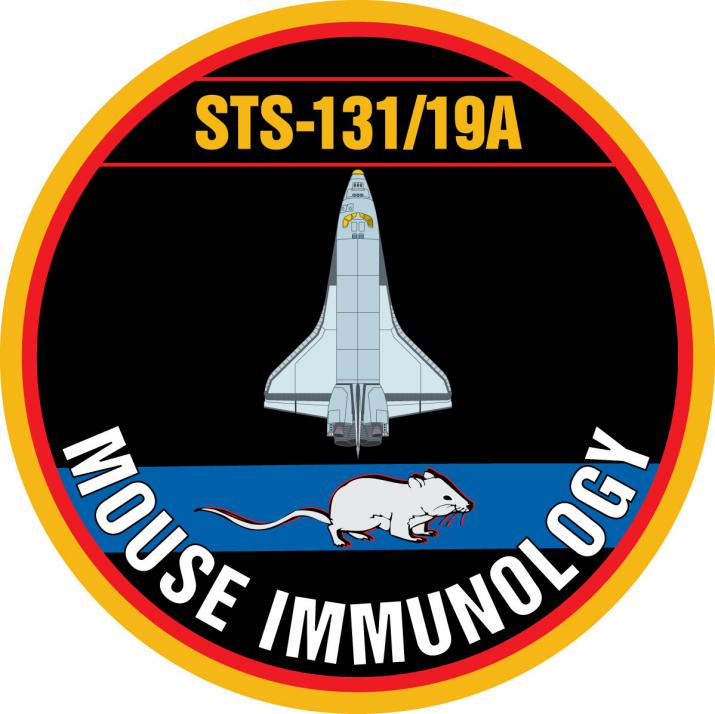 STS-131
Discovery delivered a multi-purpose logistics module filled with science racks that were transferred to laboratories on the International Space Station. STS-131 was the 33rd shuttle mission to the station.
15 days, 2 hours, 47 minutes, 10 seconds
NASA
Mission Facts
Mission: Replacement and retrieval of parts at the International Space Station
Primary Payload: 33rd station flight (19A), Multi-Purpose Logistics Module
Space Shuttle: Discovery
Launch Pad: 39A
Launched: April 5, 2010 at 6:21 a.m. EDT
Landing Site: Kennedy Space Center, Fla.
Landing: April 20, 2010 at 9:08 a.m. EDT
Mission Duration: 15 days, 2 hours, 47 minutes, 10 seconds
Inclination/Altitude: 51.6 degrees/122 nautical miles
Miles Traveled: 6.2 million
Crew:
Alan Poindexter, Commander
James P. Dutton Jr., Pilot
Rick Mastracchio, Mission Specialist
Stephanie Wilson, Mission Specialist
Dorothy Metcalf-Lindenburger, Mission Specialist
Naoko Yamazaki, Mission Specialist
Clayton Anderson, Mission Specialist
Mission Highlights
Space shuttle Discovery and a crew of seven astronauts headed to space on April 5, 2010, beginning a 15-day mission to the International Space Station. Discovery's two solid rocket boosters ignited right on schedule at 6:21 a.m. EDT, sending the shuttle soaring past the launch tower at NASA's Kennedy Space Center in Florida.
Once aboard the space station, the combined crew members numbered 13. Those among their ranks provided two firsts: Not only was it the first time four women astronauts flew in space together, but it also was the first time two crew members from the Japan Aerospace Exploration Agency were in space at the same time. The mission featured three spacewalks as the outfitting of the space station continues.
Weather caused a first-day wave off for landing, but touchdown came at 9:08 a.m. EDT on April 20, 2010, ending a successful mission back where it started in Florida.
Faced with a few technical difficulties along the way, both crew and mission mangers pronounced the mission a complete success. After stepping off Discovery following landing, Mission Specialist Clayton Anderson, who participated in the mission's three spacewalks, summed it up: "We had a lot of adversity, but we overcame it all with some great teamwork."
Retired Space Shuttle Locations
Shuttle Atlantis – Kennedy Space Center Visitor Complex Shuttle Discovery – Steven F. Udvar-Hazy Center Shuttle Endeavour – California Science…
Read the Story