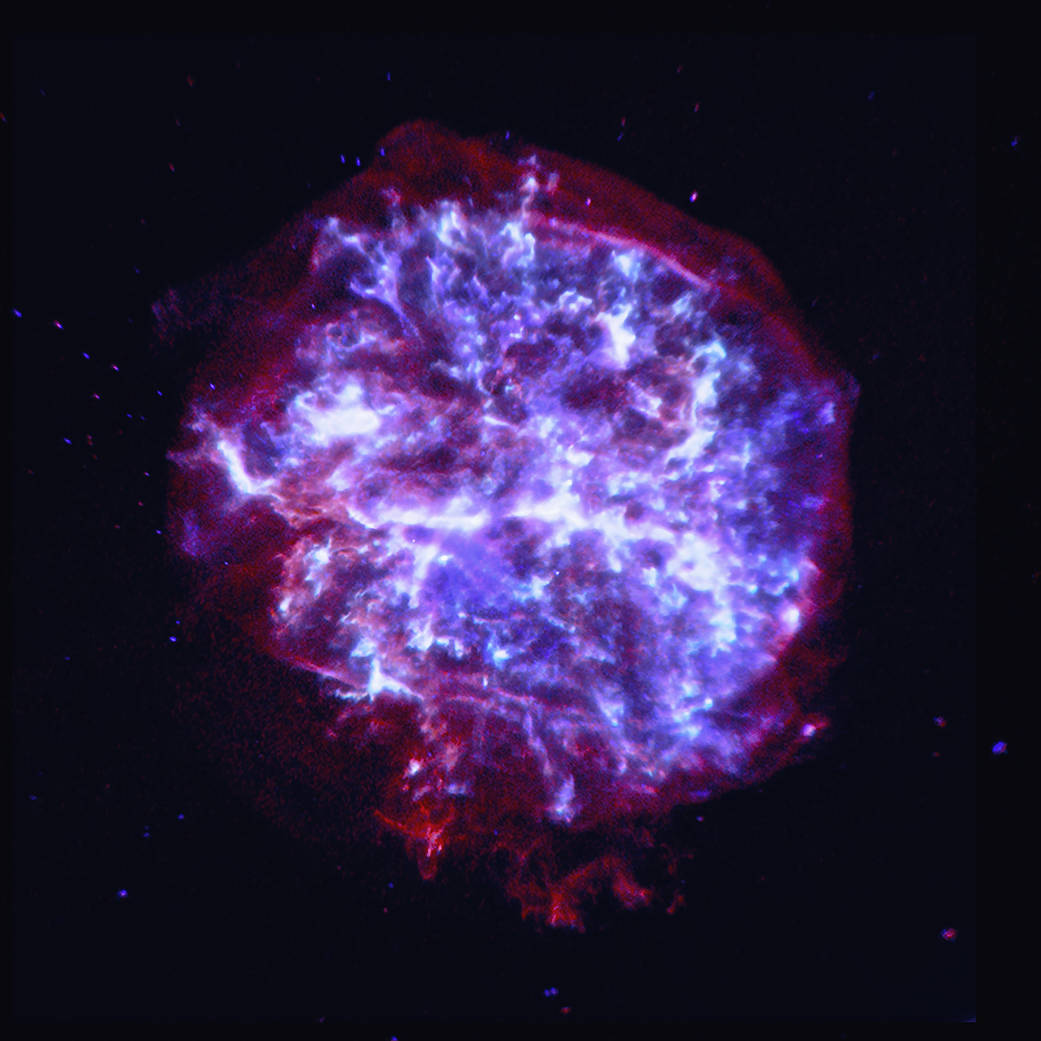 Supernova remnants are the debris from exploded stars. G292.0+1.8 is a rare type of supernova remnant observed to contain large amounts of oxygen. Because they are one of the primary sources of the heavy elements (that is, everything other than hydrogen and helium) necessary to form planets and people, these oxygen-rich supernova remnants are important to study. The X-ray image of G292+1.8 from Chandra shows a rapidly expanding, intricately structured field left behind by the shattered star. The image is colored red, green, teal and purple in X-rays ranging from the lowest to highest energy levels.
Recently the first detection was made of iron debris from the exploded star. Authors constructed a map of this debris, along with that of silicon and sulphur, to understand more about the explosion. They found that these three elements are mainly located in the upper right of the remnant. This is in the opposite direction from the neutron star that was formed in the explosion, and was then kicked towards the lower left of the remnant. This suggests that the origin of this kick is gravitational and fluid forces from an asymmetric explosion. If more than half of the star's debris is ejected in one direction, then the neutron star is kicked in the other direction so that momentum is conserved. This finding argues against the idea that the copious amounts of neutrinos formed in the supernova explosion were emitted in a lop-sided direction, imparting a kick to the neutron star.
Image credit: NASA/CXC/SAO
Read Chandra 20th Anniversary feature
View gallery of other 20th Anniversary images
Read more from NASA's Chandra X-ray Observatory.
For more Chandra images, multimedia and related materials, visit: