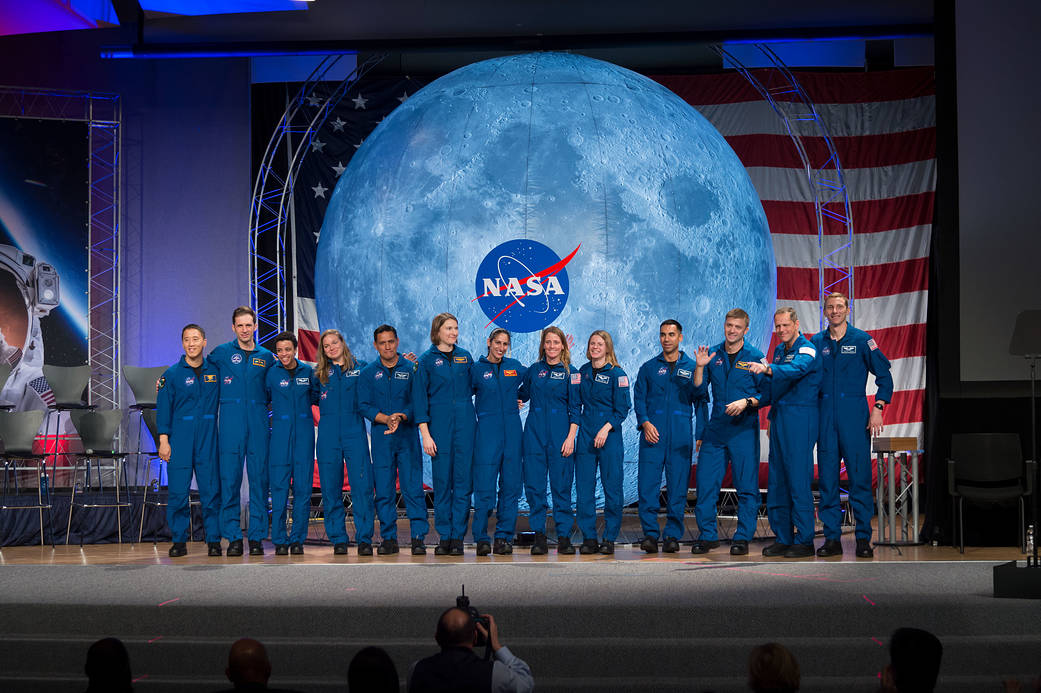 Editor's Note: On March 15, 2021, NASA updated the timeline for interviews to take place at Johnson Space Center because of the continuing travel and safety restrictions the agency has put in place due to the coronavirus. As a result, the selection of astronaut candidates is now expected to take place in late Fall 2021.
More than 12,000 people applied to be an astronaut between March 2 and March 31, 2020. Now that the application period has closed, the selection process has begun. The steps in the process are outlined below. However, the schedule is subject to change, as the timeline may be extended or accelerated based on the number of applicants.
March 2-31, 2020 – Vacancy Announcement Open Period
April – July 2020 – Qualified Applications reviewed to determine Highly Qualified applicants
August 2020 – Qualifications Inquiry form may be sent to References of Highly Qualified applicants
September – April 2021 – Highly Qualified applications reviewed to determine Interviewees
May – July 2021 – Round 1 Interviewees brought to Johnson Space Center for initial interview and activities. Interviewees will be selected from the Highly Qualified group
August – September 2021 – Round 2 Interviewees brought to Johnson Space Center for additional interview and activities
Fall 2021 – Astronaut Candidate Class of 2021 announced
January 2022 – Astronaut Candidate Class of 2021 reports to the Johnson Space Center
About this image: The 2017 Class of Astronauts participate in graduation ceremonies at the Johnson Space Center in Houston, Texas. From left are, NASA astronaut Jonny Kim, Canadian Space Agency (CSA) astronaut Joshua Kutryk, NASA astronaut Jessica Watkins, CSA astronaut Jennifer Sidey-Gibbon, NASA astronauts Frank Rubio, Kayla Barron, Jasmin Moghbeli, Loral O'Hara, Zena Cardman, Raja Chari, Matthew Dominick, Bob Hines and Warren Hoburg.
This is the first class to graduate under the Artemis program, and the 13 astronauts are now eligible for assignments to the International Space Station, Artemis missions to the Moon, and ultimately, missions to Mars.
Image Credit: NASA