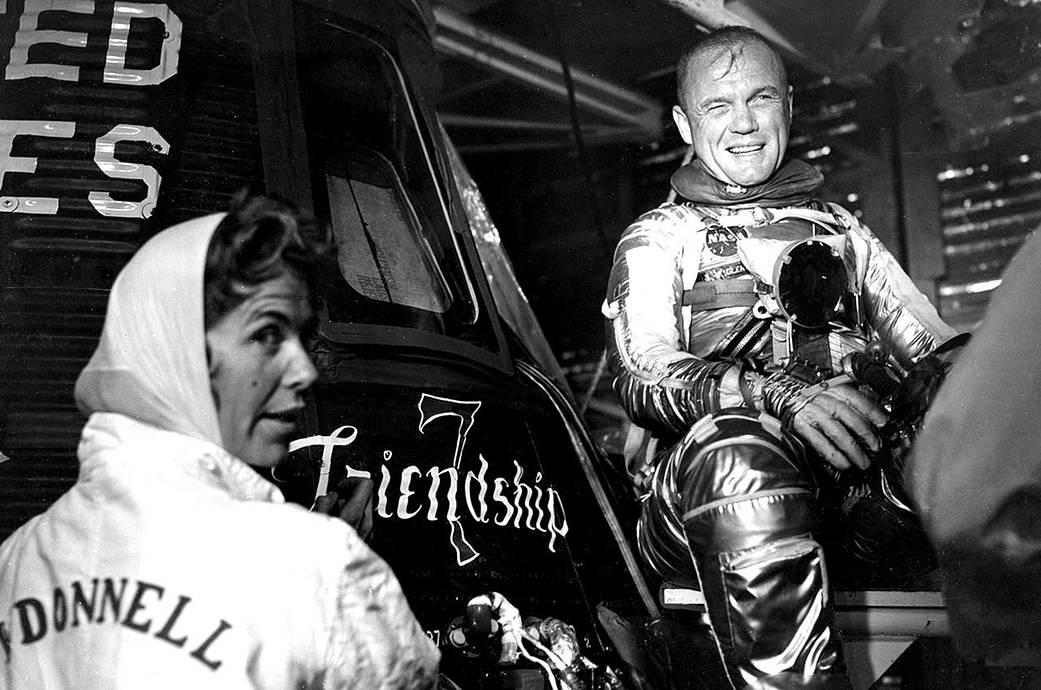 In early 1962, preparations were under way for John Glenn's flight as the first American to orbit the Earth. He decided to name his Mercury spacecraft "Friendship 7."
The script art for Glenn's Mercury capsule was developed by Cecelia Bibby, an artist employed by NASA contractor Chrysler Aerospace. After selecting the name, Glenn insisted the individual who developed the artwork personally apply the paint, meaning that Bibby would need to hand paint the name on the spacecraft as it stood atop an Atlas rocket enclosed in the gantry at Cape Canaveral's Launch Pad 14.
Bibby's supervisor initially objected to her painting the name since women rarely, if ever, went up the launch pad towers. Glenn insisted and Bibby was allowed to apply the historic name to the Mercury 6 spacecraft. She later painted the names on Scott Carpenter's Aurora 7 and Wally Schirra's Sigma 7.
In this photo, Bibby is wearing coveralls for McDonnell Aircraft, the Mercury spacecraft's prime contractor, and painting Friendship 7 on NASA astronaut John Glenn's Mercury spacecraft.
Image Credit: NASA