With its "Inflatable Systems for Lunar Operations" theme, NASA's 2024 Breakthrough, Innovative, and Game-Changing (BIG) Idea Challenge invites student innovators to build and demonstrate how their concepts can benefit future missions to the Moon and beyond. Inflatable systems could greatly reduce the mass and stowed volume of science and exploration payloads, which is critical for lowering delivery costs to deep space destinations.
As the first step in the next era of human space exploration, NASA's Artemis program brings together commercial, international, and academic partners to explore the Moon for the benefit of all. A key task under Artemis is maturing technologies needed for future crewed missions to Mars. Because of volume limitations, large structures cannot be placed directly on the lunar or Martian surface without complex deployment mechanisms or on-site assembly, which will be very limited in early missions. Large inflatable systems are tightly packaged to take up less payload space, and once placed on the lunar surface, they inflate to many times their stowed size. Using advanced fabrics for structural strength and environmental protection, coupled with internal pressure stiffening, inflatable systems can offer robust habitats in harsh and demanding environments.
Many lunar exploration studies have used inflatable structures for habitats. That is why the 2024 BIG Idea Challenge asks collegiate-level teams to go beyond habitats to consider and explore other innovative concepts incorporating inflatable components such as deployable towers, gantries, and antennas. Applications may also include soft robotics, actuators, connectors, deployment mechanisms, airlocks, and temporary shields or shelters, among many others.
"This challenge is particularly exciting because it applies out-of-the-box thinking to the design and engineering processes that will be required to incorporate inflatable components into space missions. Harnessing the impressive creativity demonstrated by this collegiate cohort could present truly novel solutions for future space exploration", said Niki Werkheiser, Director of Technology Maturation with NASA's Space Technology Mission Directorate (STMD).
The challenge anticipates selecting up to eight teams with awards ranging between $50,000 and $150,000. Demonstrations will include measurable performance parameters verified in analog test environments to show concept credibility. Creative testing methods that produce accurate and realistic concept verification aim to increase technology readiness levels and allow NASA engineers to incorporate high-performing concepts into near-term lunar missions.
Finalists are selected by a panel of NASA and industry experts based on a proposal and video package that includes a specific, compelling mission scenario/use case where an inflatable system would be applicable and advantageous. The proposal package is due February 1, 2024, and non-binding notices of intent (NOI) can be submitted on a rolling basis until that deadline. Teams who submit an NOI will receive competition updates.
NASA invites proposals from teams of students and faculty at U.S.-based colleges and universities officially affiliated with their state's Space Grant Consortium. Non-Space Grant-affiliated colleges and universities may partner with a Space Grant-affiliated institution. The agency recognizes the benefits of having diverse and inclusive scientific, engineering, and technology communities and expects the reflection of such values in the BIG Idea Challenge. As such, multi-university and interdisciplinary teams are encouraged. Minority Serving Institutions are also highly encouraged to apply.
"When it comes to mission-critical technology for upcoming space exploration efforts, academia is an important partner," said Tomas Gonzalez-Torres, space grant project manager for NASA's Office of STEM Engagement. "Collegiate-level teams push the envelope in terms of creativity but also in demonstrating technology readiness for innovative ideas. These ideas can be infused into technology development at micro and macro scales."
NASA's Space Technology Mission Directorate sponsors the BIG Idea Challenge through a unique collaboration between its Game Changing Development program and the agency's Office of STEM Engagement. It is managed by a partnership between the National Institute of Aerospace and the Johns Hopkins Applied Physics Laboratory.
For full competition details, including design guidelines and constraints, relevant resources, and information on how to apply, visit the BIG Idea website at: bigidea.nianet.org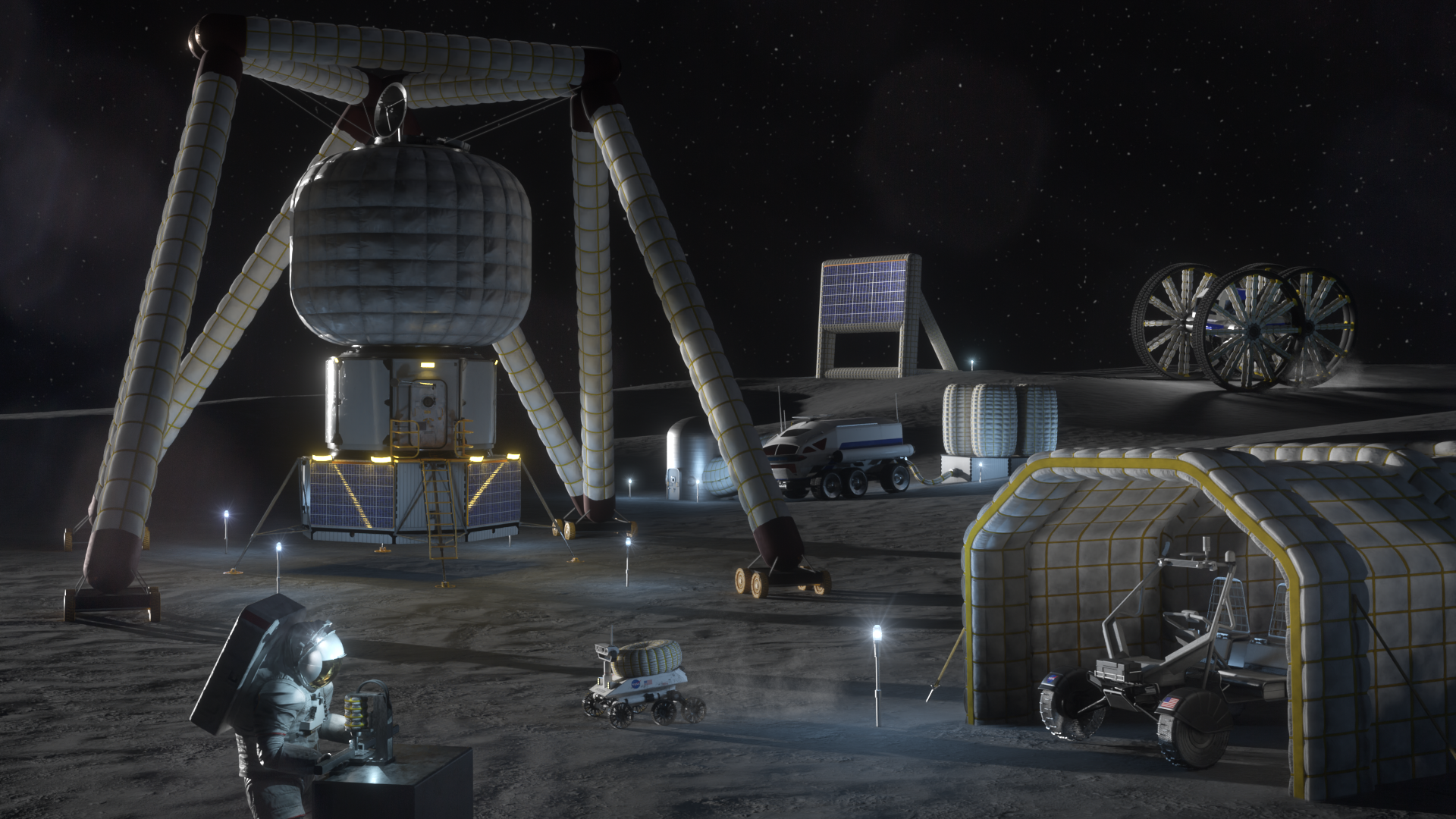 AMA Advanced Concepts Lab
More information:
NASA's Space Technology Mission Directorate
NASA's National Space Grant College and Fellowship Program
The Johns Hopkins University Applied Physics Lab
The National Institute of Aerospace