After the success of offering I-Corps to teams funded through our small business programs, we're excited to expand this commercialization training opportunity to more science mission and space technology researchers. It's a win-win for researchers and for us, creating pipelines to innovate and expand our industries of the future."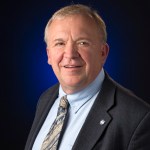 Jim Reuter
Associate Administrator for Space Technology Mission Directorate
As a professor at University of Michigan I witnessed first-hand the benefits of I-Corps while running one of the inaugural nodes. I saw how being a part of I-Corps can accelerate the pace of innovation, creating new opportunities for science, discovery, and entrepreneurship."
Thomas Zurbuchen
Associate Administrator for Science Mission Directorate
In partnership with the National Science Foundation, NASA's Science and Space Technology Mission Directorates are offering a new pathway to train faculty, students in higher education, post-docs, and other researchers to participate in Innovation Corps (I-Corps)™. The NASA I-Corps™ Pilot is aimed at accelerating the transition of promising ideas from the lab to the marketplace, while encouraging collaboration between academia and industry. The NASA I-Corps™ Pilot will support teams with access to training in innovation and entrepreneurship skills through a grant, for up to $10K, and the opportunity to apply for additional funding, up to $40K. 
The goal of the NASA I-Corps Pilot is to give participants the opportunity to develop the following capabilities:
Informed decision-making to facilitate research and/or technology transitions and new NASA funding opportunities.
Facilitated focus and inspiration on the commercial potential of proposed research and/or technology.
Advanced workforce development opportunities in science missions and space technology by preparing students with a foundational education in entrepreneurship.
Enhanced entrepreneurial mindsets.
Learn More and Submit a Proposal
Who Should Apply?
Awards will be exclusively grants to non-governmental organizations. For-profit institutions are not eligible to propose. Civil servants are not eligible to participate. A Technical Lead may not receive more than one currently active NASA I-Corps Pilot Short Course or National Course award. Proposing team(s) need not have received a previous NASA award to apply. However, proposals must show alignment with SMD and/or STMD strategic objectives. And see section 1.2.2 of the solicitation here on Team Composition on team member roles to make sure you are eligible to apply. 
Contact Us
Maggie Yancey
Entrepreneurship Development Lead
Margaret.A.Yancey@nasa.gov