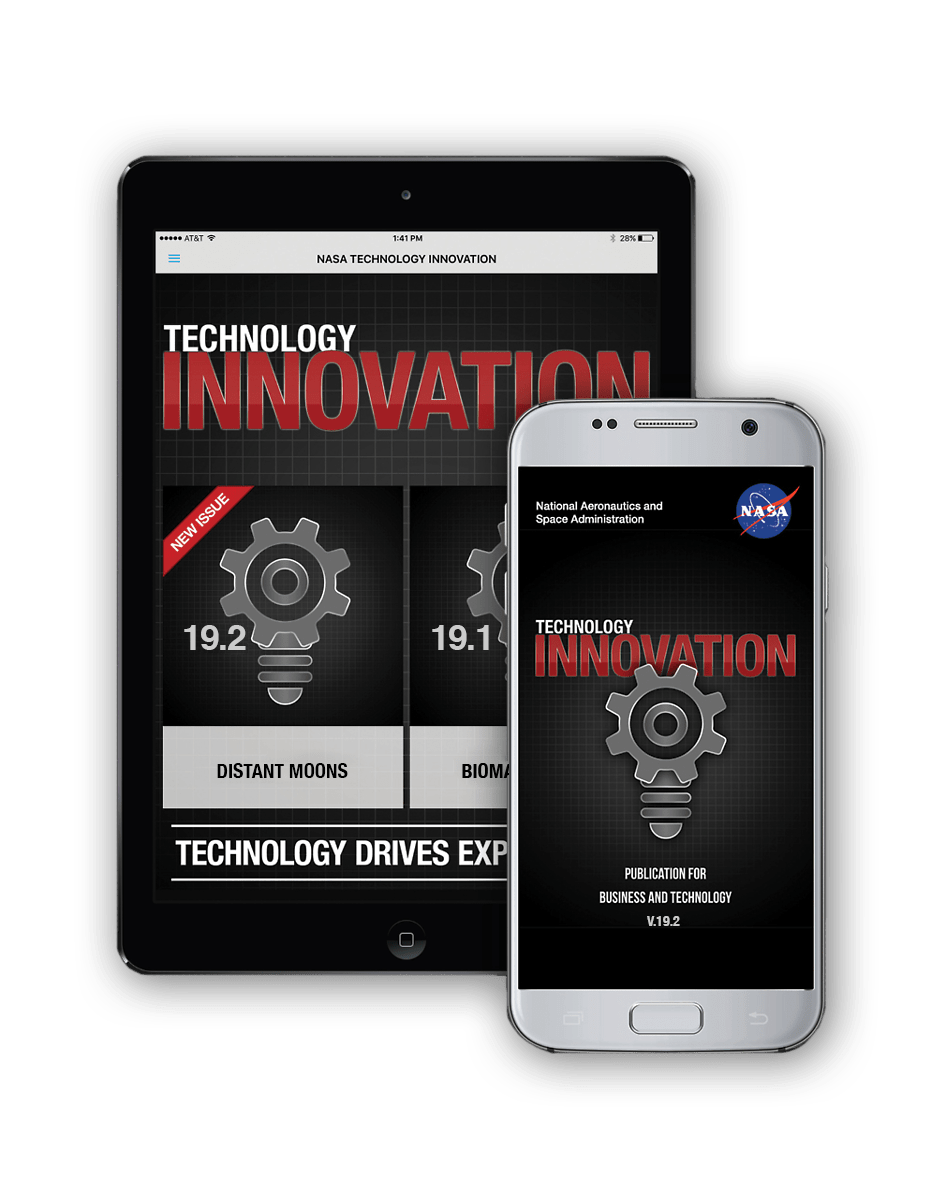 The newest edition of NASA's Technology Innovation, Issue 19.2 on Distant Moons is now available for download.
Each issue of our digital publication Technology Innovation features space technology innovators and project developments across NASA, highlighting the American inventors, entrepreneurs, and application engineers who have transformed space exploration technologies into products that benefit the nation.
The newest edition of the digital publication is now available in the iTunes store as an iPhone or iPad app as well as in the Google Play store as an Android app. A desktop viewer is also available.
IOS APP:
GOOGLE PLAY STORE:
WEBVIEWER:
Click HERE to sign up to receive updates to the digital publication.