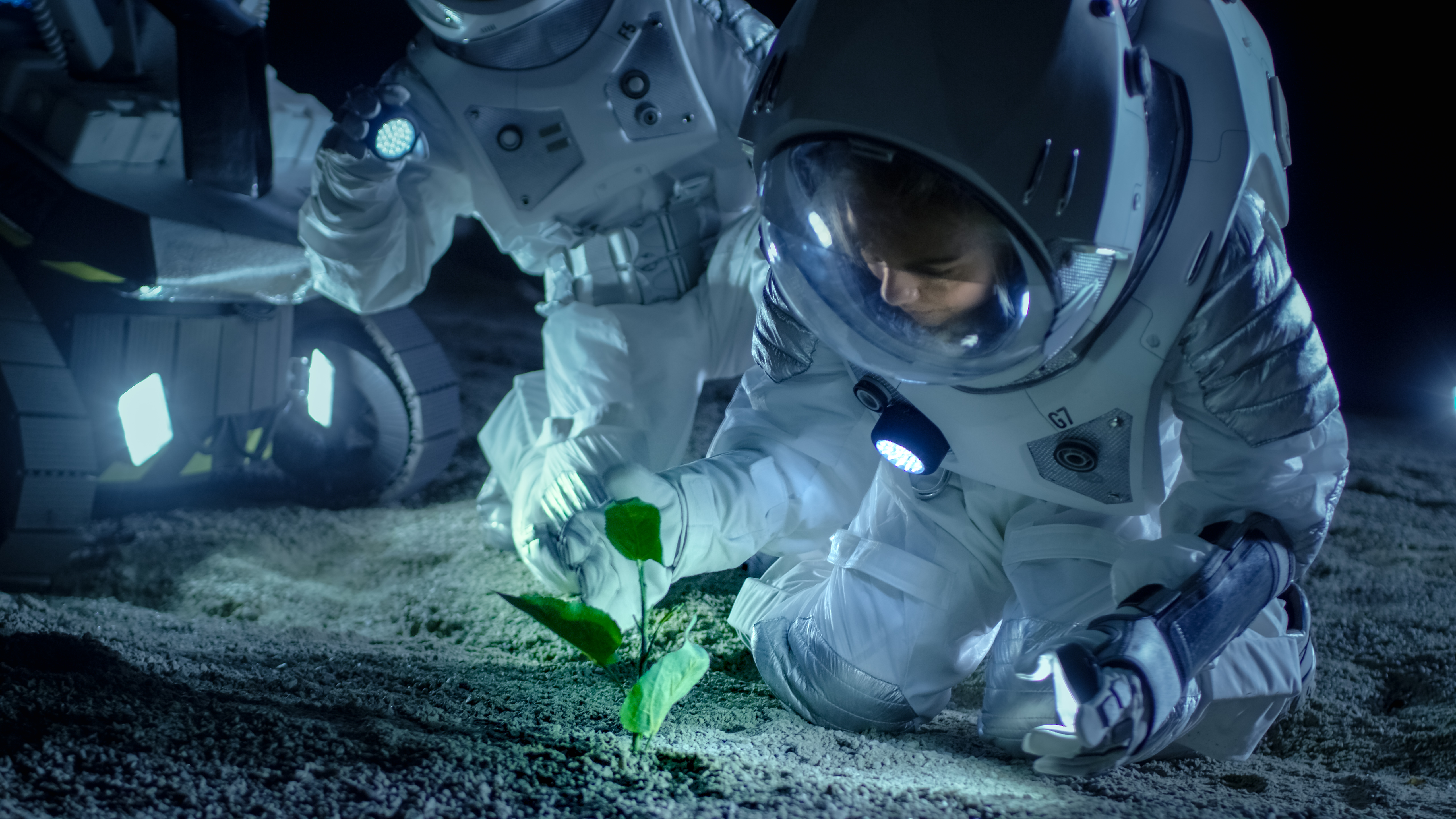 Credits: NASA
Astronauts need hearty nutrients to maintain a healthy diet in space, but like any of us, they want their food to taste good, too! As NASA develops concepts for longer crewed missions to Mars and beyond, the agency will need innovative and sustainable food systems that check all the boxes.
In coordination with the Canadian Space Agency, NASA has opened the Deep Space Food Challenge. The goal is to generate novel food production technologies or systems that require minimal resources and produce minimal waste, while providing safe, nutritious, and tasty food for long-duration human exploration missions.
"We are excited to coordinate with the Canadian Space Agency to conduct this challenge and push the boundaries of food technology production that will help keep our future explorers healthy, knowing that some of these technologies could also have great terrestrial applications," said Jim Reuter, associate administrator for NASA's Space Technology Mission Directorate at the agency's headquarters in Washington.
Advanced food systems will have benefits here on Earth, too. Solutions from this challenge could enable new avenues for food production around the world, especially in extreme environments, resource-scarce regions, and in new places like urban areas and in locations where disasters disrupt critical infrastructure.
"With the Deep Space Food Challenge, we are asking Canadians to find innovative ways to produce food in deep space that could also help those living in remote regions with harsh environments, such as Canada's northern communities," said Lisa Campbell, President of the Canadian Space Agency. "Together with our partners, we are leading on space innovations that will also improve the lives of Canadians."
The Competition
Interested participants from the United States can compete for part of a prize purse of up to $500,000 from NASA in Phase 1 of the competition by designing food systems that can provide adequate nutrition for future long-duration mission explorers. Depending on the technologies presented, a possible second phase, involving a kitchen demonstration, could follow. The Canadian Space Agency will host a parallel competition with a separate application and judging process, as well as its own prize purse, for participating Canadian teams. Qualifying teams from other countries may compete but will not be eligible for monetary prizes.
"We need to provide food that meets the caloric and nutritional requirements for our astronauts, but we want to go a step further. The variety, acceptability, and nutritional content of the food system has the potential to go beyond just sustaining the human body to promote psychological and physiological health," said Grace Douglas, subject matter expert for the challenge and advanced food technology lead scientist at NASA's Johnson Space Center in Houston. Additionally, preparing food must be easy enough that it will not detract from the astronauts' primary mission of research and exploration.
The Deep Space Food Challenge is a coordinated effort between NASA and the Canadian Space Agency. Subject matter experts at Johnson and NASA's Kennedy Space Center in Florida support the competition. The Deep Space Food Challenge is a NASA Centennial Challenge. Centennial Challenges are part of the Prizes, Challenges, and Crowdsourcing program within NASA's Space Technology Mission Directorate and are managed at NASA's Marshall Space Flight Center in Huntsville, Alabama. NASA, in partnership with the Methuselah Foundation, will oversee the United States and international competitors.
For more information on the Deep Space Food Challenge, visit:
www.deepspacefoodchallenge.org
For more information about NASA's Prizes and Challenges, visit:
https://www.nasa.gov/solve/index.html
Molly Porter
Marshall Space Flight Center, Huntsville, Ala.
256-544-0034
molly.a.porter@nasa.gov