This summer, NASA's Student Airborne Research Program (SARP) will celebrate its 15th anniversary.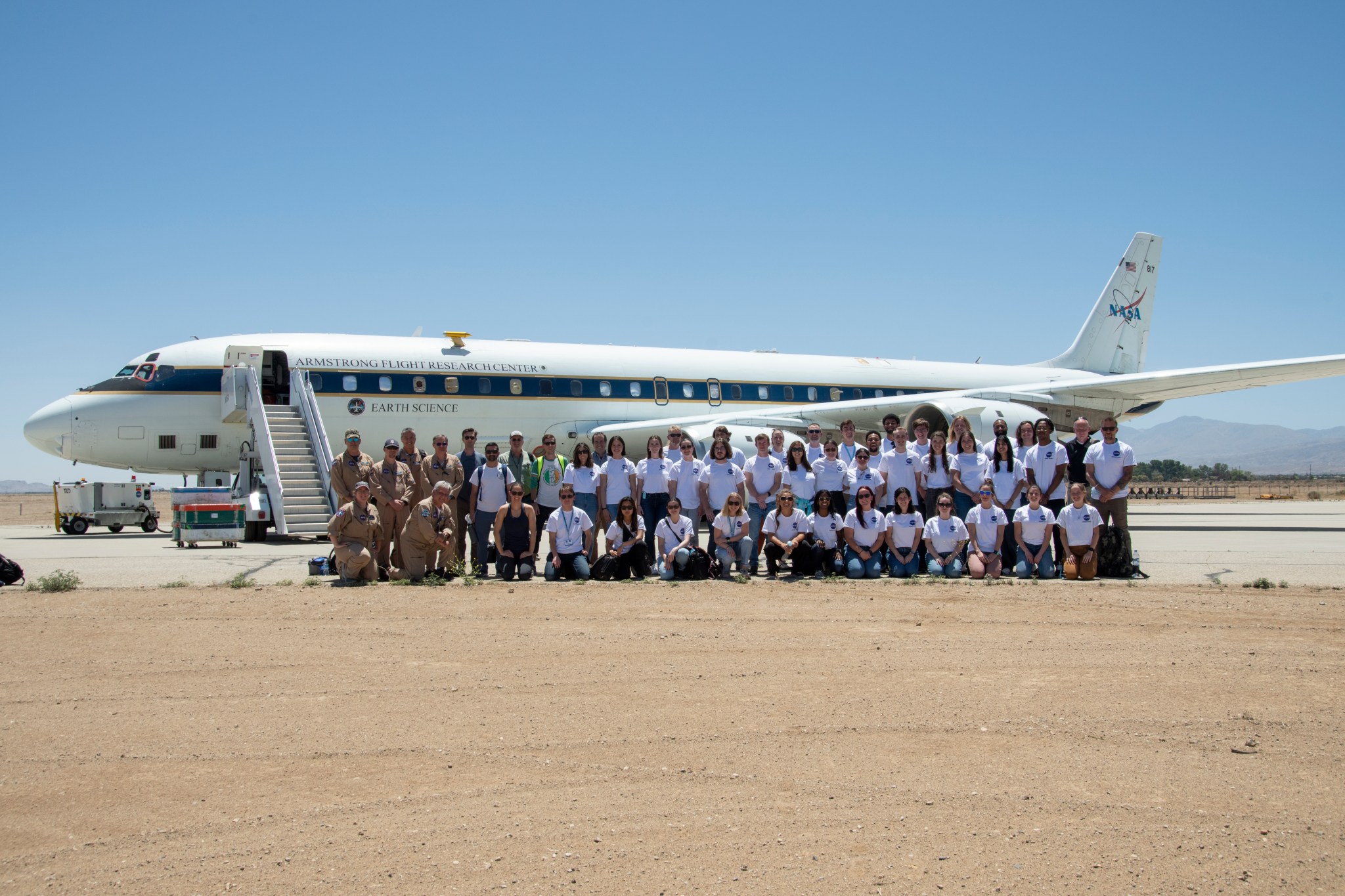 NASA
This summer, NASA's Student Airborne Research Program (SARP) will celebrate its 15th anniversary.
An eight-week summer internship program, SARP offers upper-level undergraduate students the opportunity to acquire hands-on research experience as part of a scientific campaign using NASA Airborne Science Program flying science laboratories – aircraft outfitted specifically for research projects.
"We really focus on recruiting students who don't have research experiences at their schools," said Ryan Bennett, project manager for this year's program. Bennett began his journey with SARP as a mission meteorologist in 2017 and says that the program facilitates lasting relationships in the STEM, Science Technology Engineering and Mathematics community.
"STEM-retention metrics collected across our alumni database are just incredible," he continued. "Students from the first class in 2009 are now program scientists who do all kinds of work in Earth sciences at NASA, NOAA, other federal agencies, and universities."
As part of a real science campaign, participating students assist with a variety of research tasks to help support satellite missions. For instance, students operate onboard instruments, collect samples of atmospheric gases, and produce scientific images related to agriculture, forest ecology, and ocean biology from remote sensing instruments onboard NASA aircraft.
In addition to introducing students to onboard instrumentation and real science investigations, SARP allows them to make long-lasting connections. "Besides employment, career metrics and graduate schools, the students really do form relationships with each other," Bennett explains. "Everyone is like one big Earth Science family. That's what makes SARP incredibly special."
This year is also special for the DC-8 since it is the last SARP mission this aircraft will host. As one of the few operational DC-8s remaining in the world and the largest flying science laboratory, the DC-8 has hosted a multitude of science campaigns. With the aircraft slated for retirement, future SARP cohorts will conduct their investigations on other flying science laboratories like NASA's P-3 aircraft.
In 2023, NASA also introduced a sister program, SARP East to complement the West Coast program. The inaugural edition of SARP East is flying in June 2023 over the Chesapeake Bay region in Virginia.
Learn more about SARP, its history, and its future
Learn more about NASA's DC-8 aircraft, its history, and its legacy