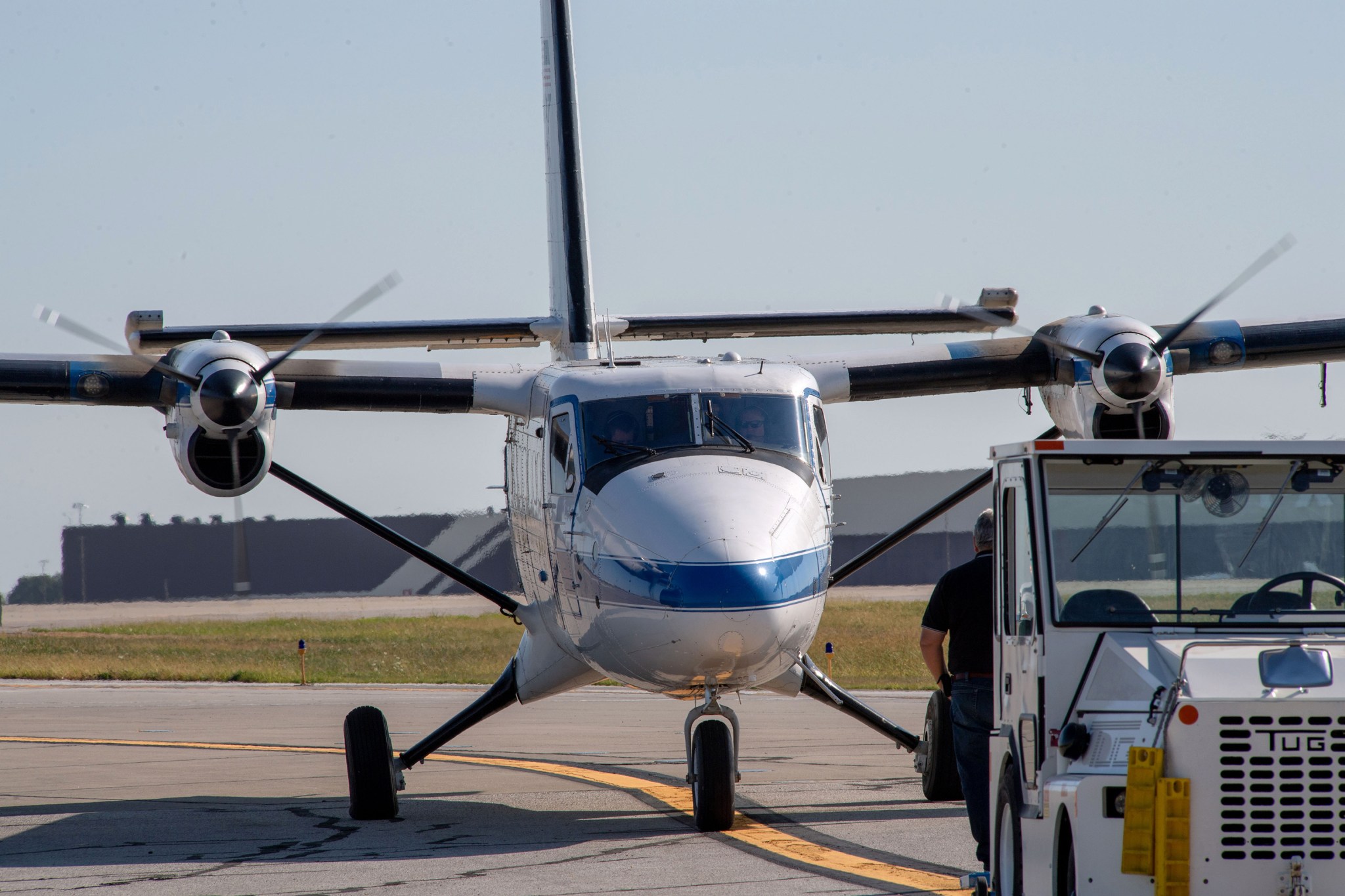 Credits: NASA
As NASA aims to solve the mysteries of our home planet and revolutionize air travel, it deploys a fleet of aircraft — from Gulfstreams to helicopters to the Super Guppy – each with its specific purpose in achieving the agency's mission.
NASA Glenn Research Center's Flight Operations Office in Cleveland provides airborne science and research capabilities using a small fleet of aircraft that until recently included a DHC-6 Twin Otter. One of the original aircraft of its type, the Twin Otter served NASA for nearly 40 years by flying experiments and technologies designed to address an array of aviation and environmental challenges.
Today, the Twin Otter has a new home at Middle Tennessee State University (MTSU), home to one of the nation's top aerospace schools, where it's helping address a national problem – a shortage of Airframe and Powerplant-certified (A&P) technicians.
"We logged a lot of hours on the Otter, and it provided many valuable research insights over the years, but it was just not mechanically or financially practical to continue flying," said Phil Beck, who spent 15 years as crew chief for Glenn's recently retired Twin Otter. "While we're sad to see it go, sending our retired aircraft to aviation schools as training aids is something we – through the General Services Administration (GSA) – have successfully done in the past, and we're glad to see the Twin Otter's workhorse legacy live on."
Credits: NASA
Professor Bill Allen and his colleagues at MTSU train fledgling aerospace students across multiple degree paths from commercial pilot to unmanned aerial systems to air traffic control. The maintenance management degree is accredited by the Federal Aviation Administration and provides students with hundreds of hours of classroom and practical training to attain their A&P certificates before graduation.
While MTSU owns many aircraft to help train pilots, it needs retired airplanes to get maintenance students out of the classroom and into the hangar with real parts and problems. When Professor Allen searched GSA's website for suitable aircraft, he came across Glenn's Twin Otter.
"The Twin Otter is perfect for us because it has Pratt & Whitney PT-6 engines, the most common turboprop engines in use today. Our students will work on those, perform airframe repairs, work on flight controls, and conduct other system-level inspections," said Allen. "Getting their hands dirty is the best way to learn, and this level of mechanical aptitude is essential for graduation and when they get to the real world."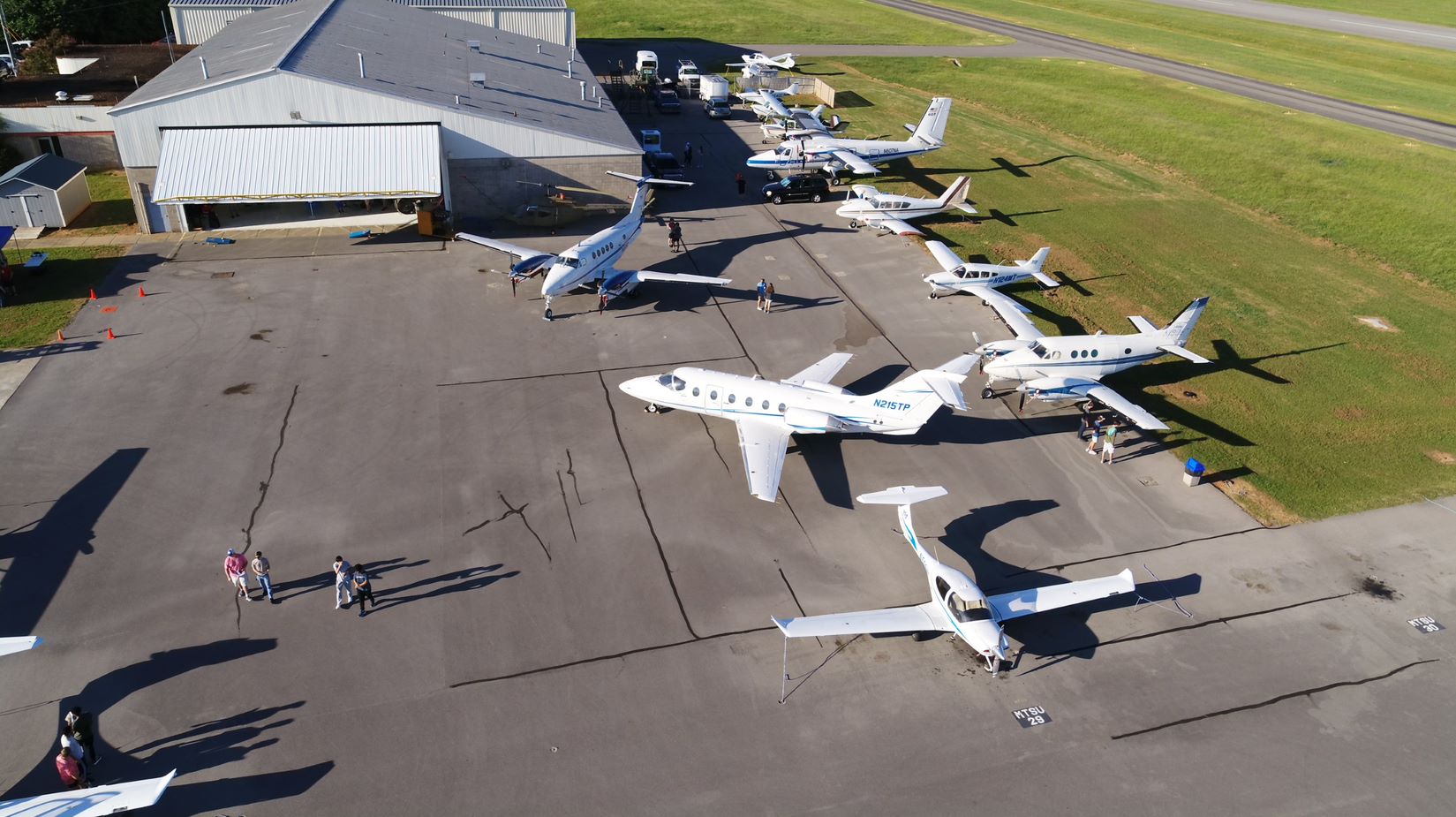 Credits: Middle Tennessee State University.
Beck understands how crucial hands-on experience is in building the student's confidence to pass the written and practical tests and begin working on multi-million-dollar aircraft right out of school.
"It's everything. What you hope to achieve in training is that you learn not only how the book says to do it, but also how the guy who has been teaching you does it," said Beck. "So, by the time you sit for the test and the practical portion, you have seen or done whatever they assign you enough times that it's just like any other day in the shop."
After 40-plus years of service to the country, the Twin Otter's most important mission begins now – sharpening the next generation's technical proficiency before they head off to address America's shortage of skilled aircraft technicians working at the airlines, private operators, and other maintenance and repair facilities.
Jimi Russell
NASA's Glenn Research Center